THE9 member, Zhao Xiaotang (赵小棠), is one of the most discussed members from the group. Perhaps it's her direct and blunt personality, her words are often the topic of discussion by the public and ends up trending on Weibo most of the time. She recently announced she would no longer be updating her secondary account, which was meant to serve as an outlet for her to talk more openly as an ordinary person and not as a public figure.
THE9's Zhao Xiaotang Apologizes for Putting Her Staff Members on Blast
Zhao Xiaotang was a guest on a recent episode of variety show, "Amazing Dinner" (未知的餐桌). She started sharing her experiences about being cyber bullied. She revealed on the "Youth With You 2020" (青春有你2) debut night, she didn't want to cry, but she couldn't hold it in the moment she saw her mother.
THE9 Reveals All from Dorm Room Arrangements to Most Doted On Member in First Group Event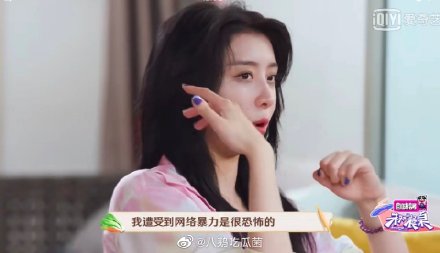 BlackACE's Vic Chen Shun and THE9's Zhao Xiaotang Deny Dating Rumors
They didn't see each other in six months because she didn't have a cell phone and had not contacted each other during the competition. When she saw her mother, she had lost so much weight that she looked different. Zhao Xiaotang said her mother is around 165 cm, but she looked like she weighed around 40+ kg.
THE9 Reveals Their Fandom Color, Hand Sign, Fandom Name, and Leader
Joey Chua Refutes Accusations Zhao Xiaotang Bullied Her On "Youth With You 2020"
Her mother was worried about her because Zhao Xiaotang was being cyber bullied to a terrifying degree. She said, "There were over 1,000 posts on Douban yelling at me. They were yelling at me with very unpleasant things. I couldn't read them because I had no cell phone, but my mom and my dad can see them. I can imagine as a parent, you see your child being yelled at like that, but you have that feeling of being helpless. That's why I felt very sorry for my mother at the time. The other times, I feel it's okay."
THE9's Zhao Xiaotang Called Out by Fan Chengcheng's Fans for Rude Behavior Against Their Idol and Calling Him Name Used by His Antis