THE9 member, Zhao Xiaotang (赵小棠), has always been known to be very outspoken and speaks what's on her mind since "Youth With You 2020" days. It has been a little over a month since her debut and she might be one of the busiest members based on her variety show appearances. It seems Zhao Xiaotang has some grievances with her staff members as she turned to Weibo to publicly rant about their behaviors.
THE9 Reveals All from Dorm Room Arrangements to Most Doted On Member in First Group Event
On July 12, Zhao Xiaotang called out her staff members' "abnormal behaviors" using her alt account. She said, "Lets go. Let you guys see how my entire team is not very normal…ah woman, first off, my assistant. She uses the Hermès of toothpastes for herself, gives me Lesening (Chinese brand toothpaste) to use. Is the condition of my teeth not good or do you want me to eat cold, hot, sour, sweet whenever I want? Also, there is my executive manager, Ms. Deng. The next time you give it to me, I'll give you a set of combined punches. Let you know society's sinister girls can't be casually spoiled! My security big brother, I've already said I am easily hit. Then you disappeared for three days. Luckily, I've been showing restraint these days. Lastly, it's my makeup artist. Baoding, Yang Zilong! You have too many puzzling behaviors. Lost all the makeup brushes when you went out. Luckily, I brought make up products or else would I be using a toothbrush? What kind of puzzling behavior is this? Never mind if I'm not normal, but you guys aren't normal either. Mind is tired. Forget it. Annoyed, destroy it."
BlackACE's Vic Chen Shun and THE9's Zhao Xiaotang Deny Dating Rumors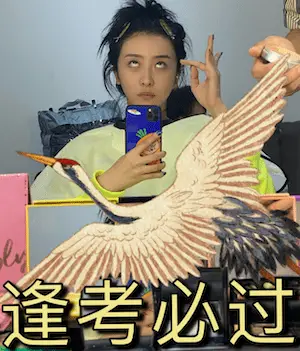 THE9's Zhao Xiaotang Called Out by Fan Chengcheng's Fans for Rude Behavior Against Their Idol and Calling Him Name Used by His Antis
Esther Yu (虞书欣) also left a comment on the post using her alt account, saying she didn't have toothpaste either. Zhao Xiaotang responded back, "I know. You even came to my room to brush your teeth. There is [toothpaste] today. She bought me a whole Yunnan Baiyao from a shop." There were mixed reactions after Zhao Xiaotang posted this. Some people felt she was discriminating against Chinese brands and dissing her staff. However, she commented that she was talking about the people she loved and already got their approval before posting it.
THE9's Zhao Xiaotang Talks about Being Cyber Bullied and What Made Her Cry on Debut Night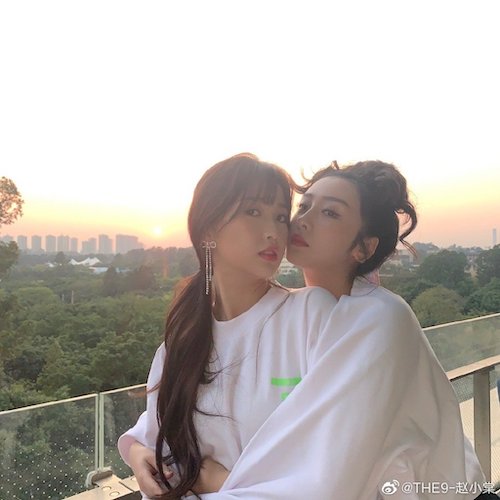 Netizens are Calling for THE9's Lu Keran and FANXY RED Member, Marco Lin's Boss, Yoon, to Join "Youth With You 3"
Perhaps the backlash was too severe. Zhao Xiaotang ended up issuing a hand written apology letter on her main account on July 13. She apologized for her comments and admitted she was wrong. She said her intentions were to share her daily interactions between her staff with her fans. She clarified she had no intentions to compare overseas products against Chinese products and "definitely wasn't worshipping foreign products and trying to suppress local products". She once again expressed her apologies to the companies, her staff, and netizens who felt hurt by her comments.
Joey Chua Refutes Accusations Zhao Xiaotang Bullied Her On "Youth With You 2020"