Dating rumors were rampant between BlackACE member, Vic Chen Shun (陈顺), and THE9's Zhao Xiaotang (赵小棠), the past few days when there were speculations they were in Sanya during the same period. Zhao Xiaotang was filming for variety show, "Let's Sacalaca", from June 20-24. Some netizens also claim Vic Chen was in Sanya at the same time when Zhao Xiaotang was there.
Joey Chua Refutes Accusations Zhao Xiaotang Bullied Her On "Youth With You 2020"
Vic Chen posted this pic on his IG, which led netizens to speculate he was in Sanya. Netizens claim he was in Sanya by June 22 the latest, and based their suspicions from fellow BlackACE member, Milk Tea's updates, with another mutual friend. However, there is no evidence suggesting Zhao Xiaotang and Vic Chen were in Sanya together at the same time. Zhao Xiaotang's fans also claim she was filming in Wanning, Hainan and only arrived in Sanya for a layover flight.
"Youth With You 2020" Debuts 9 Member Girl Group, THE9
THE9 Reveals All from Dorm Room Arrangements to Most Doted On Member in First Group Event
As it turns out, Vic Chen and Zhao Xiaotang already knew each other. They were both contestants on the 2018 survival show, "The Best of Us" (最优的我们). The show even made "CP" highlights of them and referred to them as "quarrelsome lovers".
Pearain and BlackACE Address His Abrupt Departure from "We Are Blazing" Recording
BlackACE's Pearain Reveals Current Relationship with Cai Xukun and What He Blames Him For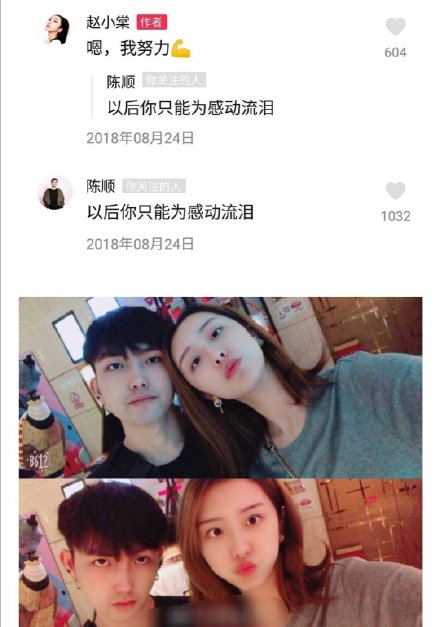 Two Groups Selected to Debut in "All For One" Finale
They were already rumored to be dating after going on "The Best of Us" especially after these pictures of Zhao Xiaotang picking Vic Chen's ears.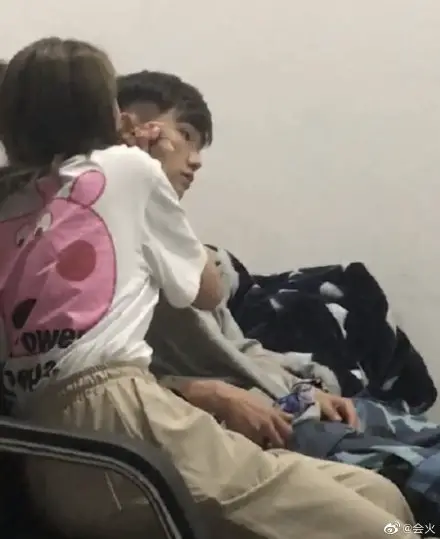 Esther Yu Responds to Criticism about Her Slacking Off in THE9's Debut Performance
Netizens also allege Zhao Xiaotang was in Thailand with Vic Chen and some of the "All For One" trainees for his birthday last year. They said Vic Chen shared pictures with Zhao Xiaotang in his friends' circle.
THE9's Zhao Xiaotang Called Out by Fan Chengcheng's Fans for Rude Behavior Against Their Idol and Calling Him Name Used by His Antis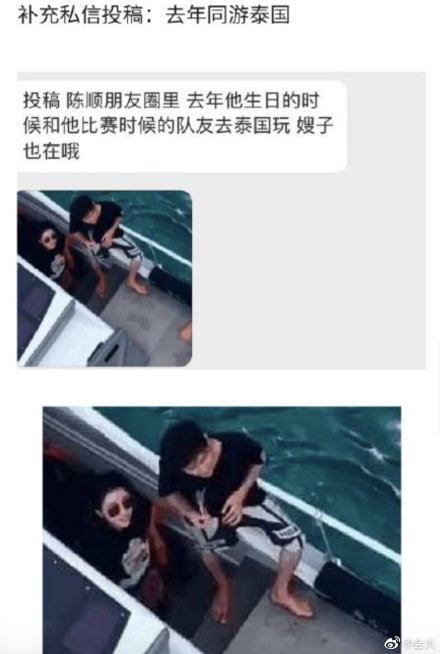 THE9 Reveals Their Fandom Color, Hand Sign, Fandom Name, and Leader
Vic Chen denied the dating rumors on June 26 and said: "Alright, that's about enough. It's better to be a good person! Other people sufferingly endured it. Don't join in on the fun once there is sign of trouble. Everyone is a single dog. Why bother listening to others barking, "wang wang" (woof woof)."
THE9's Zhao Xiaotang Apologizes for Putting Her Staff Members on Blast
There were some netizens accusing Vic Chen of buying a spot on the hot search list on Weibo and using yxh accounts (marketing accounts) to hype himself. He left a comment on his post saying, "Two years of group life, I didn't earn a penny. You said I bought ying xiao hao? (What is ying xiao hao) Are you giving me money? Then you might as well help me make music. Maybe it'll even get popular! Don't use such low level way of looking things to view others…or else it makes you look like you have poor taste! Even if you liked me, it might not feel so good!"
THE9's Zhao Xiaotang Talks about Being Cyber Bullied and What Made Her Cry on Debut Night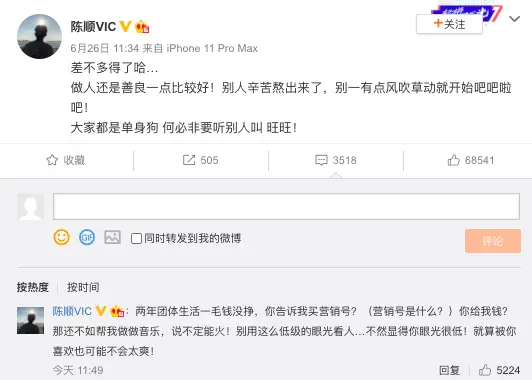 Zhao Xiaotang used her alt account to address the rumors: "Sigh, I thought it was some kind of big deal and dragged so many people into this. This disturbed person created a post, allowing yxh accounts to start the drama. Does this jie (sister) not have anything else worth hating on? Fine. We were originally pretty good friends. Now it's gotten to a point of dissing each other. Yesterday, I was still thinking it's nothing so I wouldn't say anything. Someone will definitely pick at my words. Shun-ge, don't get mad. Let me say it. Could those who want to gossip about me not bring others into it? He is living life very well and such a big rumor is created. Who wouldn't be mad? You guys are making me lose all my friends. After this, who would still dare to have a good and fun relationship with me?"