There were some rumors brewing the past few days about BlackACE member, Pearain (赵品霖), abruptly leaving in the middle of recording for variety show, "We Are Blazing" (炙热的我们). Netizens had spotted Pearain in Shanghai talking to a male, who people speculated was a director from the show urging him to come back to the show. BlackACE and Pearain both issued their statements addressing his sudden departure from recording the show on June 7.
BlackACE's Pearain Reveals Current Relationship with Cai Xukun and What He Blames Him For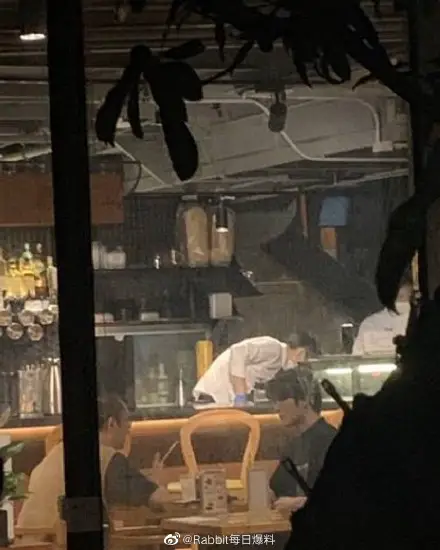 Two Groups Selected to Debut in "All For One" Finale
BlackACE's statement reads:
Dear BlackACE fans, "We Are Blazing" viewers,
Regarding the recent news of member, Zhao Pinlin (Pearain), missing from a variety show recording, we put out the following response:
June 2, artist, Zhao Pinlin, secretly left during recording without permission and returned to Shanghai. Through several communications with Pearain, the artist has already realized the error in his behavior. The artist, Zhao Pinlin, and us have expressed our most sincere apologies to the show and related departments. We will also actively cooperate with the followup arrangements. To the fans who have always supported BlackACE and Pearain, we've made you worry. Please maintain a calm state of mind, continue paying attention to the stage, pay attention to the show."
Former Yuehua Trainee, Huang Zhibo, Receives Prison Sentence for Fraud Conviction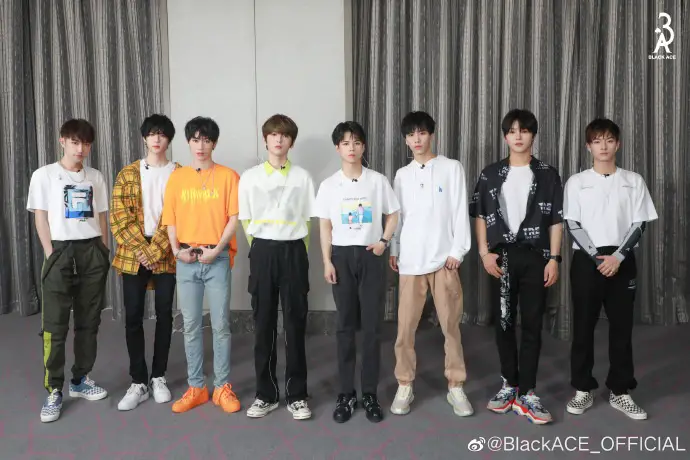 BlackACE's Vic Chen Shun and THE9's Zhao Xiaotang Deny Dating Rumors
Pearain issued his own statement a few hours after the one posted by BlackACE:
"First off, I'd like to apologize to the "We Are Blazing" crew and say I'm sorry to the friends who have supported me and BlackACE. The incident has already happened for a few days now. I am just explaining to you guys now, no matter what happens, at that time, I did leave the hotel where we were recording due to some reasons. I chose a pretty extreme method.
However, I will also explain the reason behind this situation at a suitable time. I must sincerely apologize to everyone here, sorry.
After a few days of communications, I am also thankful to the crew and everyone for tolerating, understanding and forgiving me.
Very thankful to the show for providing such a good opportunity and stage. I will actively cooperate with the followup arrangements and do well the things I should be doing.
Coming to "Blazing" with my original intentions is also because of my blazing heart who loves each stage. I definitely wouldn't give up so easily.
I also hope everyone can continue paying attention to the later BA (BlackACE) performances in "We Are Blazing".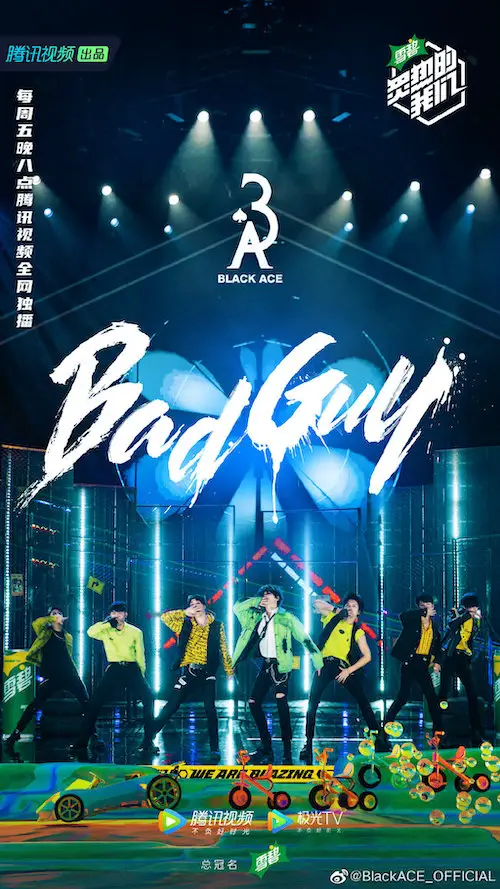 It's unclear what had caused Pearain's sudden departure from the show's recording. On June 5, he already hinted something was wrong already. He said, "Be good and watch the show at night. Wait for me." Pearain had previously mentioned the deepest he felt moved was after joining "We Are Blazing" because it was the first time everyone in the group used all their efforts to do something. He also said he would be focusing on "We Are Blazing" in June and July because to BlackACE, it's not just a show. They hope to use all their efforts and heart in each performance.