THE9 finally had their first official group event on June 11 in a livestream with iQiyi and their fans since their debut on May 30. The group has been actively preparing for their first public performance on June 17 as shown in their busy June schedule. Many sources say THE9 will be performing "HUNT" and "YES! OK!" at HunanTV's 618 "Super Stake's Night".
THE9's Esther Yu Apologizes for Unfollowing and Re-Following Lisa on Weibo
THE9's Esther Yu, Dispels Discord Rumors with Fellow Member, Liu Yuxin
In the livestream event, the group had a mini Q&A session with some of their fans.
First question: Who is the most doted on member in the group?
Liu Yuxin and Kiki Xu immediately pointed to Esther Yu. She immediately responded, "Really? I don't feel it because we just formed as a group for about 10 days." Interviewer asks her, "Do you feel you're being doted on?" Esther Yu responds, "I feel everyone's love for me individually, but the whole group, not really." The interviewer then says, "Looks like you guys don't dote on her enough. In the future, you guys should dote on our Shuxin a little more." Esther Yu quickly responds, "No, we all dote on each other."
Esther Yu Clarifies Calling Snow Kong the Face of THE9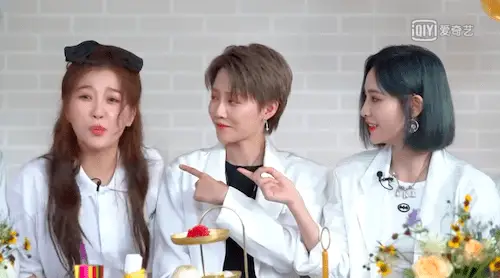 THE9's Company Issues Statement on Security Personnel Inappropriately Touching Yu Yan
Second question: Who is the most bullied member in the group?
Esther Yu is the first one to respond, "Lu Keran". Kiki Xu then sings out, "Mirror mirror on the wall" from Jolin Tsai's "I'm Not Yours". Lu Keran nods and agrees, but the other members continue teasing her. She covers her ears and sings the "Shut Up" part from the "No Company" performance where she was the center.
THE9's Zhao Xiaotang Talks about Being Cyber Bullied and What Made Her Cry on Debut Night
THE9's Kiki Xu and 7Senses Member, Diamond, Show Off Their Tight Friendship
Third question: Who takes the longest to get out the door?
Esther Yu screams out "Shaking!!!", while Kiki Xu points at both Esther Yu and Shaking. Shaking debates that Esther Yu is comparable to her. Kiki Xu calls out Li Yuxin, Shaking, and Esther Yu. Esther Yu keeps saying she is super fast and that they don't understand her enough, while Liu Yuxin stares at her in disbelief. When asked why it takes her so long, Liu Yuxin explained, "Matching [clothes] take a long time."
THE9's Yu Yan Apologizes for Obscene Comments She Made as a Minor
Joey Chua Refutes Accusations Zhao Xiaotang Bullied Her On "Youth With You 2020"
Fourth question: Who likes to post selfies the most in their friend's circle?
Everyone says it's about the same until Esther Yu screams out "Kong Xue'er !!!", which everyone agrees.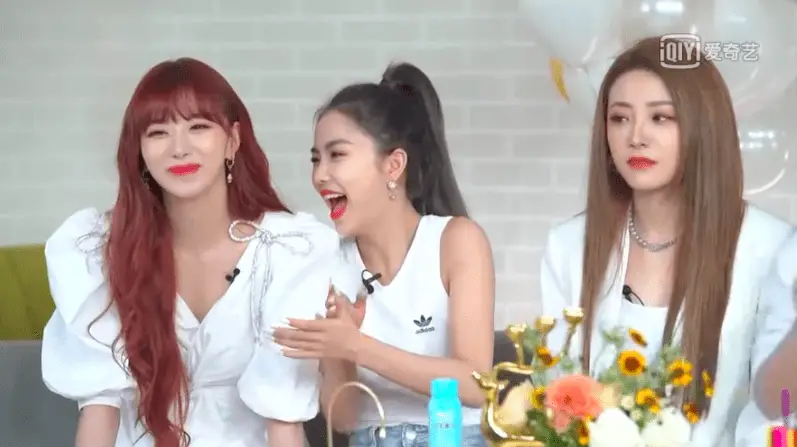 Esther Yu Responds to Criticism about Her Slacking Off in THE9's Debut Performance
Fifth question: Who has the most emoticons/memes?
There are a lot of differing opinions, so then the interviewer asks, "Whose emoticons are the funniest?" A few members say it's Esther Yu. Shaking says Esther Yu's emoticons are good to use. Lu Keran then busts on Liu Yuxin saying she secretly saved her emoticons. Shaking adds, "She also saved mine."
Netizens are Calling for THE9's Lu Keran and FANXY RED Member, Marco Lin's Boss, Yoon, to Join "Youth With You 3"
Other interesting tidbits/Fan Questions:
1. Dorm Room Arrangements
Lu Keran, Kiki Xu, Yu Yan
Shaking, Liu Yuxin, Snow Kong
Esther Yu, Zhao Xiaotang, Anqi
BlackACE's Vic Chen Shun and THE9's Zhao Xiaotang Deny Dating Rumors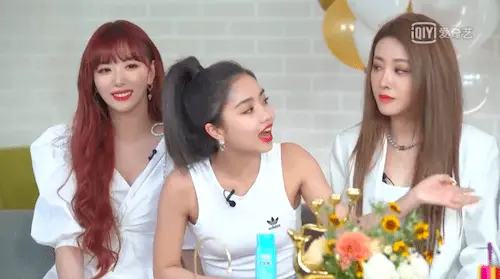 THE9 Reveals Their Fandom Color, Hand Sign, Fandom Name, and Leader
2. Yu Yan on being the youngest in the group
Yu Yan was asked if she knew she was the group's "mangnei" (忙内), the Chinese transliteration of the Korean term "maknae", which means the youngest member of a group, and what are her thoughts about it. Yu Yan revealed she had just found out what a "mangnei" was and when she found out she was the "mangnei", she looked up the meaning. It surprised her a bit because they never asked each other's birthdays during the show. She said, " Being the youngest isn't that important. I will try my best to be a "mangnei" who takes care of everyone."
THE9's Shaking and Snow Kong Console Xu Yiyang After Not Debuting in BonBon Girls 303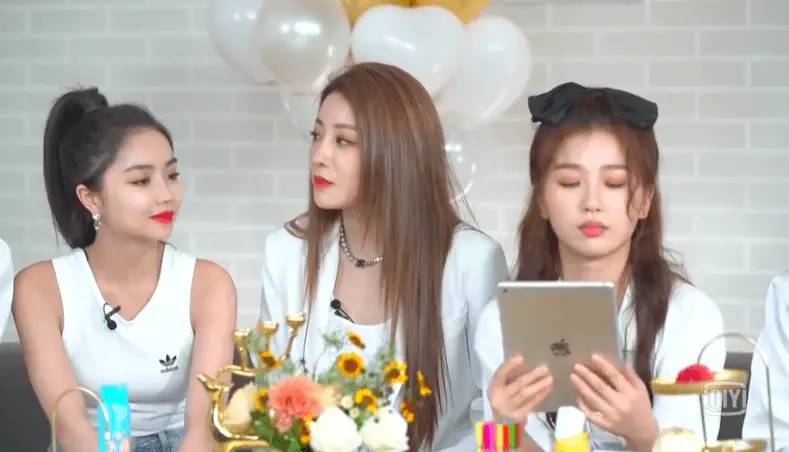 THE9's Zhao Xiaotang Apologizes for Putting Her Staff Members on Blast
3. Each person's responsibility in the group:
Lu Yuxin: Veteran Cadre (refers to someone that is reserved and old-fashioned)
Esther Yu: Joking
Kiki Xu: Talking to oneself
Yu Yan: Housekeeping
Shaking: Joking
An Qi: Ordering take out
Zhao Xiaotang: Lifestyle
Snow Kong: Cosmetic products
Lu Keran: Height
4. Lu Keran's actual height: 175 cm
5. They will be dancing to more boy group dances in the future.