Tencent's idol survival show, "CHUANG 2020" (创造营2020), held its finale on July 4 and debuted 7 member girl group, BonBon Girls 303 (硬糖少女303).  One of the hot trending topics from the finale was what many deemed to be the devastating and upsetting loss in hot favorite, Xu Yiyang (徐艺洋), not debuting in the group.  Many viewed this to be a deja vu moment to when Aria Jin didn't debut with THE9. It should be noted that Aria Jin and Xu Yiyang were SM trainees around the same time.
Netizens Mistake "CHUANG 2020" Trainee, Sun Ruyun, for Luhan's Girlfriend, Guan Xiaotong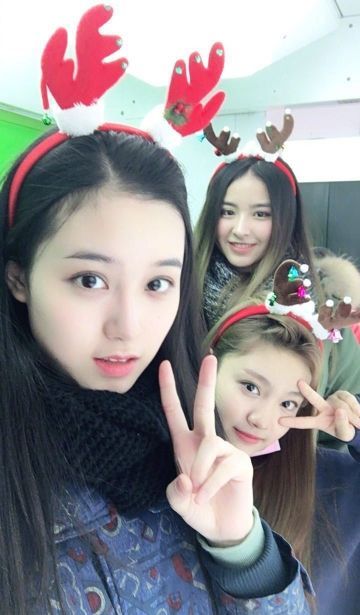 BonBon Girls 303 Respond to Debate Over Their Name and Logo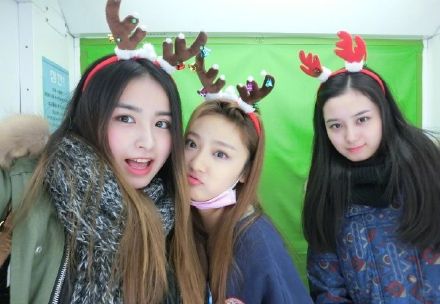 THE9 Reveals Their Fandom Color, Hand Sign, Fandom Name, and Leader
While many people are upset at Zhang Yifan (张艺凡) getting the 7th spot, Xu Yiyang wasn't a shoo-in to debut in the top 7.  It was only in the latter part of the competition when Xu Yiyang shot up to the top 7 and even up to the last minute votings, the last spot was always changing between Xu Yiyang and Zhang Yifan.
"CHUANG 2020" Debuts 7 Member Girl Group, BonBon Girls 303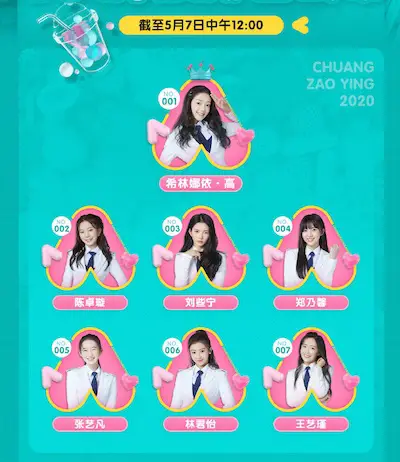 Huang Zitao Sparks Backlash for Promoting "CHUANG 2020" Trainee, Xu Yiyang, on His Social Media Accounts
One day after the finale, THE9's Shaking (谢可寅) consoled Xu Yiyang and Lin Junyi (林君怡) after not debuting in BonBon Girls 303.  Shaking, Xu Yiyang, and Lin Junyi were actually in a group together called, Legal High, after competing on the 2018 show, "The Next Top Bang" (下一站传奇).
Huang Zitao Denies Love Confession for Anime Character was for "CHUANG 2020" Trainee, Xu Yiyang
Shaking posted a picture of the group from her "xiaohao" (alt) account.  She included the caption: "It's okay ~ Still my pretty baby"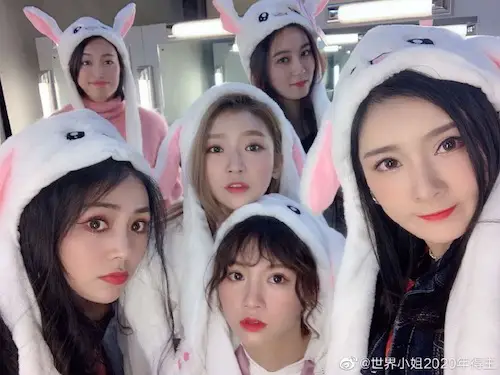 Netizen Targets Death Threats at "Youth With You 2020" Trainee, Shaking Chloe
THE9's Snow Kong (孔雪儿) also consoled Xu Yiyang on a public post.  While it's not known how Snow Kong and Xu Yiyang know each other, the two might have common friends as Snow Kong was a JYP trainee from 2012-2015 and Xu Yiyang was a SM trainee from 2015-2018 and introduced as part of SM ROOKIES.
Esther Yu Clarifies Calling Snow Kong the Face of THE9
In Snow Kong's post, she wrote, "Cute baby, Lao Xu, we agreed to support each other.  I  still remember the encouragement you gave me during that time.  You are very amazing! Happy Graduation!  Twinkling Xu Yiyang, your future will definitely sparkle and shine. Let's dance together when you come back ~" and tagged Xu Yiyang.
"Youth With You 2020" Debuts 9 Member Girl Group, THE9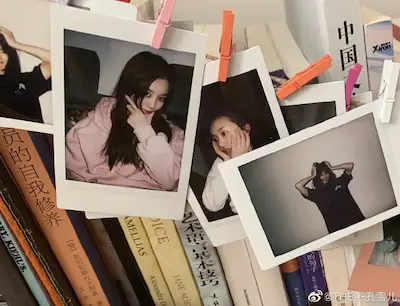 Huang Zitao Dedicates Post to Cheer On Xu Xiyang
Another commonality between the two is their determination to be in a girl group.  Snow Kong has previously mentioned in the past that everything she has endured in the past 8 years is to achieve her goal to be in a girl group.  In Xu Yiyang's post on July 5, she also mentioned that her ultimate goal was always to be in a girl group.  She wrote, "I've mentioned it before, being in a girl group is my original intention and also my dream all along.  This dream in my mind, from rooting, to sprouting, to blossoming, took 8 years worth of time, but still didn't bear 'fruit'."
BonBon Girls 303's Nene Denies Liking Bright's Post and Apologizes for Incident
Xu Yiyang also said she used to think all she could do was be in a girl group and needed a group to protect her and feel secure.  However, she now feels that she can do more than just being in a girl group and believes she can continue on this path on her own with the support of her fans.
Credit: Weibo (1, 2, 3, 4, 5, 6)