The last girl group survival show of this season, "CHUANG 2020" (创造营2020), live streamed its finale on July 4 with over 59 million people tuning in.  The event was hosted by He Jiong (何炅) and invited Qin Hailu (秦海璐), Meng Meiqi (孟美岐), R1SE, pianist Li Yundi (李云迪), popular influencer, Viya, and the Rainbow Chamber Singers to perform.
"Produce Camp 2020" Trainee, Liu Meng, Calls Her Fans "Mama"
This year's mentors included Victoria Song (宋茜), Luhan (鹿晗), Huang Zitao (黄子韬), and Mao Buyi (毛不易).  A fifth mentor in Show Luo (羅志祥) was announced before he was dropped due to his cheating scandal. Since his removal, many guest mentors filled in his spot.  The most iconic guest mentor was Kris Wu (吴亦凡), which reunited him with Luhan and Huang Zitao.  Luhan and Huang Zitao also peformed their new song, "Sensitive".
"Produce Camp 2019" Trainees React to the Accommodations for "Produce Camp 2020" Female Trainees
"Produce Camp 2020" Trainee, Winnie Zhong Feifei, Suffers Racial Abuse on Weibo for Her Chinese-Congolese Heritage
Tencent dropped a bomb on everyone this year by reducing the normal 11 member group down to 7.  The live event debuted 7 member girl group, BonBon Girls 303 (硬糖少女303), on July 4.  The Chinese name of the group actually translates to "Hard Candy Girls 303".  Many netizens, international and local, are puzzled by the name.
THE9's Shaking and Snow Kong Console Xu Yiyang After Not Debuting in BonBon Girls 303
Official Weibo account: https://www.weibo.com/u/7475592673?profile_ftype=1&is_all=1#_0
Final "CHUANG 2020" ranking of the 7 BonBon Girls 303 members:
Curley Gao (希林娜依高) (Center)
Zhao Yue (赵粤)
Wang Yijin (王艺瑾)
Chen Zhuoxuan (陈卓璇)
Nene, Zheng Naixin (郑乃馨)
Liu Xiening (刘些宁)
Zhang Yifan (张艺凡)


Xu Yiyang (徐艺洋)
Joyce Chu (朱主爱)
Lin Junyi (林君怡)
Su Ruiqi (苏芮琪)
Liu Nian (刘念)
Wang Ke (王珂)
Liu Meng (刘梦)
Wu Yalu (伍雅露)
Huang Zitao Dedicates Post to Cheer On Xu Xiyang
Huang Zitao's Declaration in "No Longer a 0, I am 1" After Following Xu Yiyang on Weibo Creates Laughter Among Netizens
Netizens Mistake "CHUANG 2020" Trainee, Sun Ruyun, for Luhan's Girlfriend, Guan Xiaotong
The finale songs featured, "It's a Bomb" and "Phoenix".
BonBon Girls 303 Respond to Debate Over Their Name and Logo
Curley Gao was ranked in first place for practically the entire competition until the last few weeks, where 7SENSES member, Zhao Yue, reigned supreme.  It was also a close competition between Zhang Yifan and Xu Yiyang at the 7th spot.  In the last official ranking, Xu Yiyang finished at 7th place.  After the final ranking was announced, "Xu Yiyang didn't debut" quickly trended on Weibo.
BonBon Girls 303's Nene Denies Liking Bright's Post and Apologizes for Incident
BonBon Girls 303 Member, Curley Gao, Talks about Current State of Chinese Girl Groups and Naysayers who Think She is More Suitable to be a Solo Artist
Many fans have said this situation is similar to "Youth With You 2020's" Aria Jin, who everyone thought would debut with THE9. It's also uncanny that the two know each other from their days as SM trainees.
Chen Zhuoxuan Addresses Accusations BonBon Girls 303 Blocked R1SE's Banner at the Super Novae Games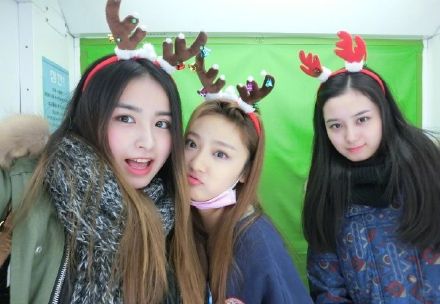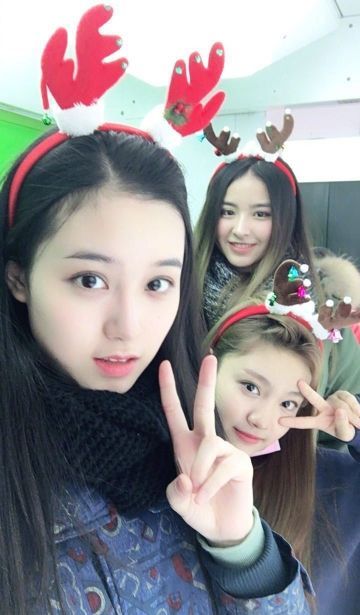 Lin Junyi, who was a contestant in "Produce 101 China", was the center for the theme song performance, "You Are Everything to Me".  She was a hot favorite among netizens and was ranked in the top 7 in the initial few weeks.  However, as the competition progressed, she fell out of the top 7 and didn't have much highlights afterwards.
Chen Zhuoxuan Calls Out "CHUANG 2020" Sponsors for Not Using Her in Commercials
This season of Tencent's survival show was less scandalous compared to its competitors on "Youth With You 2020".  However, it wasn't without its drama, particularly surrounding Chen Zhuoxuan, who repeatedly made headlines for her bold and direct personality, including calling out sponsors for not using her in commercials.  Before the competition even started, Winnie Zhong Feifei (仲菲菲) was already bombarded with racist comments over her Chinese-Congolese heritage.
["CHUANG 2020"] Joyce Chu Explains Why She Left Abruptly After Chen Zhuoxuan Called Her Out
One of the most heartbreaking events was seeing Jiang Zhenyu (姜贞羽) withdraw from the competition due to her injury that she incurred prior to the third public performance. Thankfully, she is recovering well and was spotted at the finale, but didn't perform.  Jiang Zhenyu also spoke briefly and rallied support for all the trainees.
"CHUANG 2020" Trainee, Jiang Zhenyu, Told By Doctors She Might Never Dance Again After Injury
There was also some late controversy prior to the finale when netizens started attacking Huang Zitao for being biased for promoting his company's artist, Xu Yiyang, on his social media accounts.  Some felt Xu Yiyang received special treatment because of Huang Zitao being a mentor on the show.  Prior to that, rumors of Huang Zitao and Xu Yiyang having more than a professional relationship started circulating when people thought he did a love confession to an anime character that resembled the look Xu Yiyang wore during the "Miss Freak" performance.  Huang Zitao and his company have both denied those accusations and threatened to take legal action against those who continued to spread the rumors.
Many fans have expressed anger and sadness over Xu Yiyang not debuting.  She was largely on the cusp of entering the top 7, but started gaining traction in the latter few weeks, especially after the "River" performance.  Xu Yiyang was teary eyed when 7th place was announced as the other spots were already a shoo-in.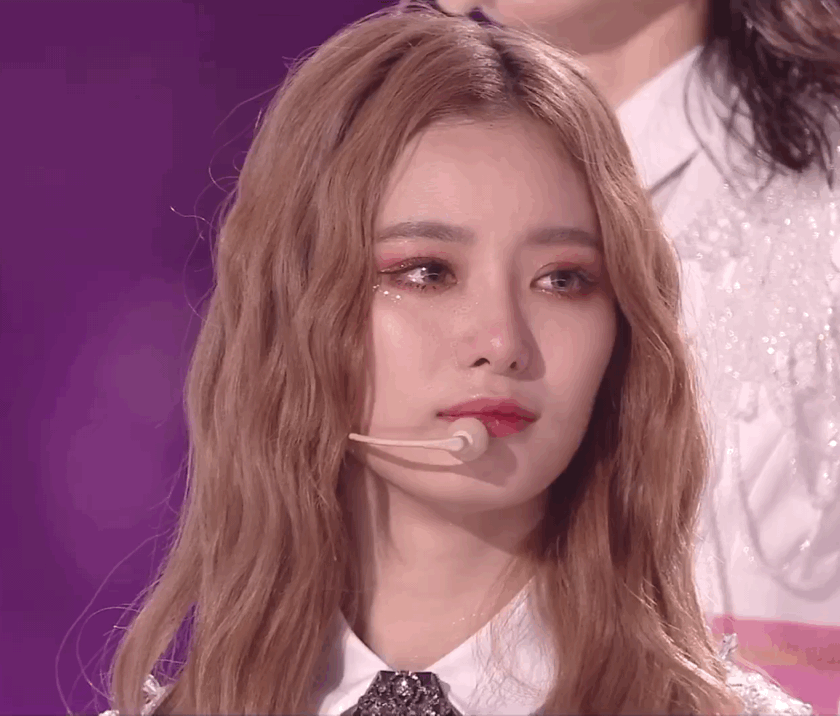 Watch the "CHUANG 2020" Ep. 10 Finale: