Tencent announced all the 101 female trainees on April 8 for their survival show, "CHUANG 2020". Pictures of the trainees and promotional materials were released, which already got netizens excited. This year, there is a Chinese-Congolese trainee, Winnie Zhong Feifei (仲菲菲), who has garnered a lot of interest among fans. The 24 year old trainee was born to a Chinese mother and a Congolese father in Liaoning, China. She speaks perfect Chinese with a Northern accent. She is also an ace student. She did her undergrad studies at Boston University and is a graduate student at John Hopkins University studying Intelligence and Counter-terrorism.
"Produce Camp 2019" Trainees React to the Accommodations for "Produce Camp 2020" Female Trainees
"Produce Camp 2020" Trainee, Liu Meng, Calls Her Fans "Mama"
Despite China promoting to be a diverse country with 56 ethnic minorities and celebrates the differences in cultures, a lot of people are still quite small-minded and ignorant. In an older vlog, Winnie Zhong had talked about managing her hair. She had straight permed her hair once in the fourth grade because that was the first time she felt people treating her like a foreigner. When she was younger, she thought having the same hair type as her classmates would stop them from treating her like a foreigner. She later realized in high school that this way of thinking was absurd, so now she lets her curly hair grow out naturally.
["CHUANG 2020"] Joyce Chu Explains Why She Left Abruptly After Chen Zhuoxuan Called Her Out
Vlog about managing her hair: http://t.cn/EyspLAW?m=4315703408511880&u=2670616440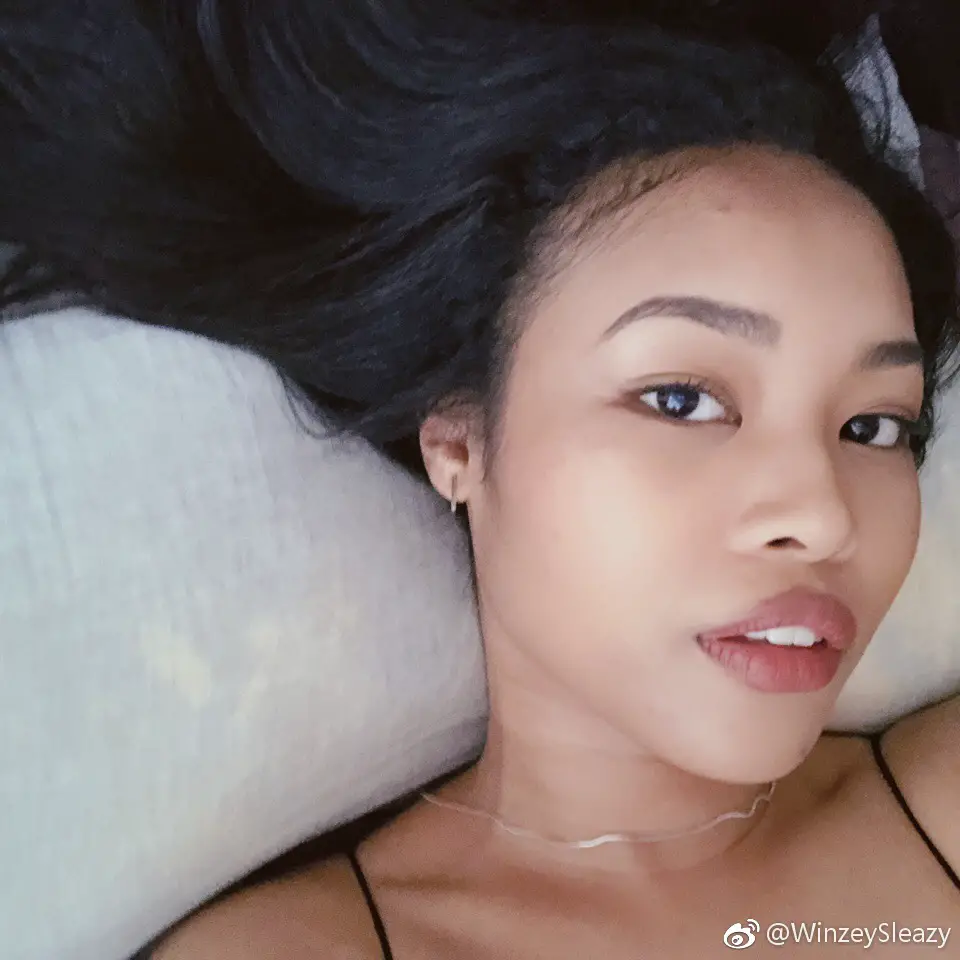 Kris Wu, Luhan, and Huang Zitao Reminisce about Their Days As Trainees on "CHUANG 2020"
Before it was announced Winnie Zhong would be a trainee, netizens were already discriminating against her. Back in November 2019, someone left a comment saying, "Just thinking a bunch of mixed people from now on will proudly call themselves "Descendants of the Fiery Emperor and Yellow Emperor" (reference to being descendants of Han Chinese), "Descendants of the Dragon" (another reference to being descendants of Han Chinese), don't even know if the ancestors in hell would be mad!" Winnie Zhong clapped back, "If you don't know, then go down there (hell) and ask. I am a living person and can't respond to these type of questions."
Chen Zhuoxuan Calls Out "CHUANG 2020" Sponsors for Not Using Her in Commercials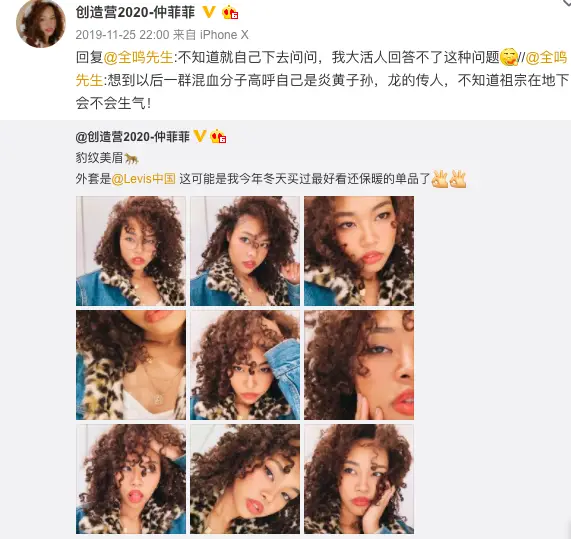 "CHUANG 2020" Trainee, Jiang Zhenyu, Updates on Her Injury Condition After Suspending Filming
Even though Winnie Zhong is as local of a Chinese there is and despite her academic achievements, a lot of netizens started attacking her mixed background after she was announced as a trainee on "CHUANG 2020". She became a target of racial discrimination with many netizens using transliterated Chinese characters of the "n word" to berate her on her Weibo posts. Other racist comments include, "Go back to Africa", "Have you met your father before?", and other hate messages.
"CHUANG 2020" Trainee, Jiang Zhenyu, Told By Doctors She Might Never Dance Again After Injury
"CHUANG 2020" Trainee, Jiang Zhenyu, Withdraws from Competition
Thankfully, there were just as much people supporting Winnie Zhong and condemning the racist attacks in the comments. A number of netizens praised Winnie Zhong for her looks and supported her joining the show. Comments include, "She is Chinese. The people yelling at her aren't Chinese, right?", "I also want to have this skin tone.", "I am speechless at these racists. Jiejie, you're so pretty. Don't pay any attention to them.", "When it's a Chinese-African mix, you guys speak out. When it's a Chinese-European mix, you guys don't dare utter a word. In the end, you guys are afraid of going against white people. You can only go bully black people whose status is already low. These are Chinese men."
Huang Zitao Sparks Backlash for Promoting "CHUANG 2020" Trainee, Xu Yiyang, on His Social Media Accounts
International fans have also shown a lot of support for Winnie Zhong and rallied for people to show support. Her IG account went from the low thousands to almost 16,000 followers and growing overnight.
"CHUANG 2020" Debuts 7 Member Girl Group, BonBon Girls 303