"CHUANG 2020" (创造营2020) trainee, Jiang Zhenyu (姜贞羽), was a hot favorite on the show before sustaining a serious back and neck injury a few weeks ago. A day after the show announced her condition, she flew to Beijing to receive treatment. Jiang Zhenyu kept the public updated on her condition and even revealed doctors had told her she might not be able to dance again. Despite not being able to perform in the third public performance, Jiang Zhenyu was safe from the second elimination, ranking her in 9th place. At this point, Jiang Zhenyu's fate on the show was still up in the air. However, Jiang Zhenyu announced on June 19 that she would be withdrawing from the show.
"CHUANG 2020" Trainee, Jiang Zhenyu, Told By Doctors She Might Never Dance Again After Injury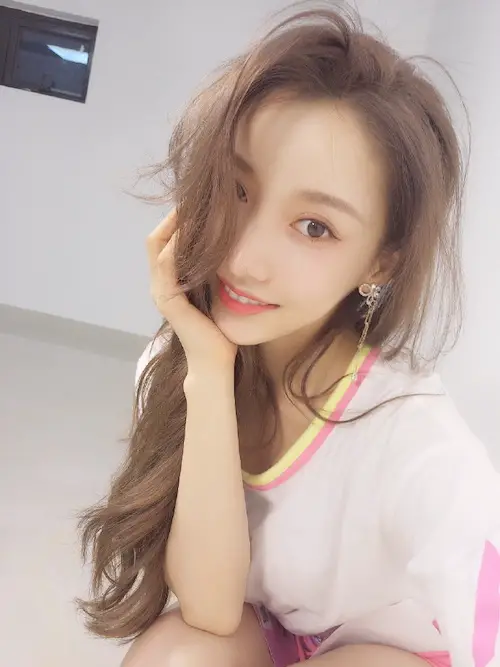 "CHUANG 2020" Trainee, Jiang Zhenyu, Updates on Her Injury Condition After Suspending Filming
Jiang Zhenyu issued the following statement:
"Hello everyone, I am Jiang Jiang
During this period, I've been receiving conservative treatment, while not giving up any opportunity in finding even better treatment. So I've been seeing different experts. What I cared about the most while getting treated was: "When can I return to the stage?" The doctor would respond to me: "Don't even think about the competition. You need to first properly recuperate, receive treatment while observing the progress of your condition." But I didn't give up. I would ask each doctor I see. Each time I ask, the response I got would disappoint me. Even with today's check up, I still didn't get the answer I wanted to hear.
Chen Zhuoxuan Calls Out "CHUANG 2020" Sponsors for Not Using Her in Commercials
At this moment, I am very dejected. I looked back into the few moments that I was standing on stage, which finally allowed me to realize what the word "stage" means to me. For someone who isn't articulate and doesn't know how to really express themselves, the stage is what links me to the founders and a way to communicate with the world. I especially cherish these experiences and opportunities.
Company Denies, "CHUANG 2020" Trainee, Jiang Zhenyu's Dating Rumors + Netizens Question Sex of Rumored "Boyfriend"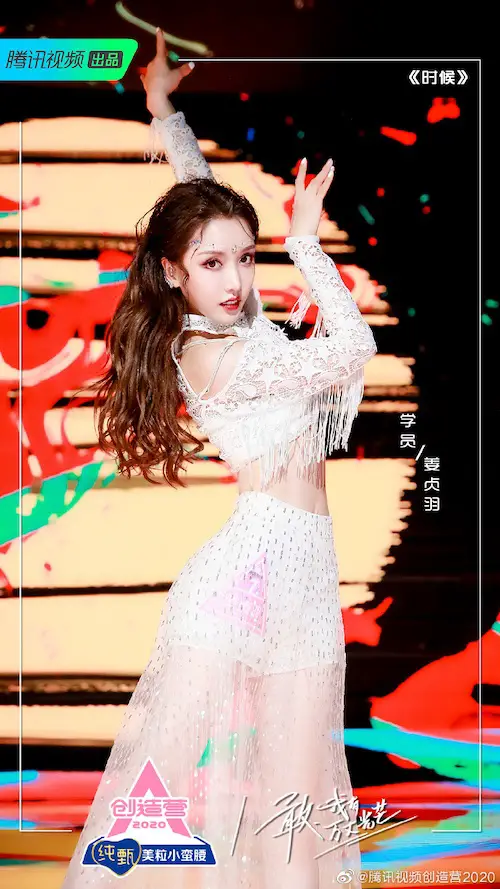 Kris Wu, Luhan, and Huang Zitao Reminisce about Their Days As Trainees on "CHUANG 2020"
Thank you to all my Ginger Teas (fan name is a play on Jiang Zhengyu's last name) for withstanding the pressure even if they don't know if I'm coming back or not, for not giving up on supporting me everyday, it has been hard on you guys. I understand what all you guys have done for me. But I must also say sorry to you guys. My Ginger Teas…This time's condition has really made me unable to keep supporting the competition. In fact, if I keep occupying the votes for my position and I can't participate in the recording, it would be unfair to the other jiemeis (sisters) at the camp. So, I am using this method to solemnly tell everyone: Jiang Zhenyu's "CHUANG 2020" is coming to an end here. I decided to withdraw from "CHUANG 2020".
"CHUANG 2020" Debuts 7 Member Girl Group, BonBon Girls 303
Rather than being afraid of missing an opportunity, I am even more afraid of my founders exhausting their energy to support me and what they get in the end is nothing…
Huang Zitao Denies Love Confession for Anime Character was for "CHUANG 2020" Trainee, Xu Yiyang
"Girl group" is my first attempt at something new in 2020. Because of an accident, I wasn't able to achieve the result I wanted. This will not be the ending to the story. Don't be sad for me because of this. The road that belongs to us in the future is still very long. If someone asks me "Gave up?", I will say, "No.""