In less than a month since their debut on July 4, "CHUANG 2020's" (创造营2020) girl group, BonBon Girls 303 (硬糖少女303), has been busy making the rounds promoting everywhere. Ever since the debut of the 7 members, Curley Gao (希林娜依高), Zhao Yue (赵粤), Wang Yijin (王艺瑾), Chen Zhuoxuan (陈卓璇), Nene (郑乃馨), Liu Xiening (刘些宁), and Zhang Yifan (张艺凡), there has been a lot of debate about the formation of the group and comparisons to their peers, "Youth With You 2020's" (青春有你2), THE9.
BonBon Girls 303 Respond to Debate Over Their Name and Logo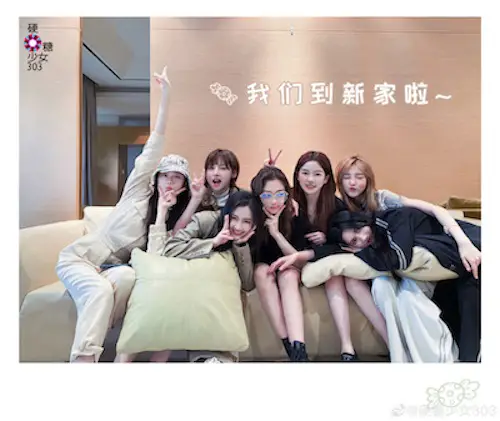 BonBon Girls 303's Nene Denies Liking Bright's Post and Apologizes for Incident
The group recently did an interview with magazine, "Nanfang People" (南方人物周刊), where they talked about topics surrounding Chinese girl groups. One of the questions asked was, "You guys also formed a new girl group. Do you think China has an up to standard girl group?" Curley Gao responded, "If compared to especially outstanding girl groups from overseas, truthfully speaking, they haven't been able to truly get a pass from me yet. If you look at it as a whole, there are definitely a lot of strong members, but there are definitely some that aren't quite up to par. Looking at it as a whole, there are definitely some areas lacking."
"CHUANG 2020" Debuts 7 Member Girl Group, BonBon Girls 303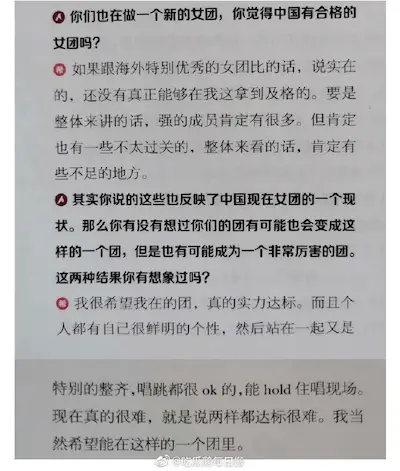 Chen Zhuoxuan Addresses Accusations BonBon Girls 303 Blocked R1SE's Banner at the Super Novae Games
As a follow up question to Curley Gao's response, the magazine stated, "Actually, what you said reflects the current state of girl groups in China. Have you thought about the possibility of your group also becoming one of those groups, but there is also a possibility of it becoming an extremely impressive group? Have you thought about these results before?" Curley Gao responded, "I really hope the group I am in can reach the standard. Furthermore, each person has a very distinct personality. When standing together, it's especially neat, singing and dancing are very good, we're able to control the situation and sing live. Right now it's really hard, that is to meet both standards is really hard. I certainly hope I can be in such a group."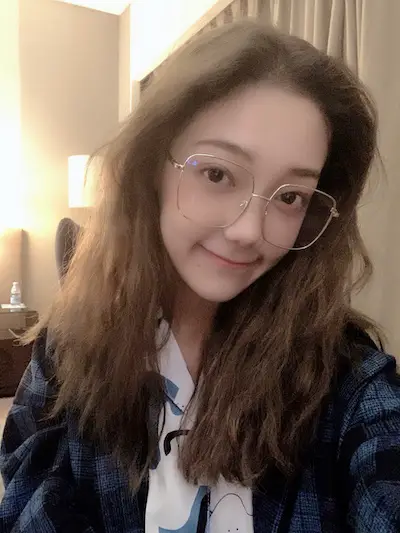 During "CHUANG 2020", there were already some naysayers who felt Curley Gao wasn't suitable to be in a girl group. Curley Gao addressed this during a Q&A segment on episode 6.
The magazine also brought up this topic in the interview, asking, "A lot of people think you're more suitable to go solo. What do you think?" Curley Gao responded, "I can only say that people's definition of a girl group nowadays is too low. Why can't a vocal be in a girl group? Why can't there be a vocal in a girl group? The so-called difference between a girl group and a vocal is only: one is a person, one is a group. There are no differences in singing ability. I don't think there is."