Aside from Xu Yiyang not debuting with the 7 member girl group, BonBon Girls 303, on the "CHUANG 2020" finale on July 4, the group's name and logo was also a hot topic of discussion that night. The Chinese name of the group literally translates to "Hard Candy Girls 3030" (硬糖少女303). Since the group debuted, many netizens have poked fun at the name and logo, saying it's cheesy and old-fashioned. Despite all the heated debate about the name, BonBon Girls 303 has already been doing a lot of promotions, thanks to Tencent and Wajijiwa Entertainment, who manages the group.
"CHUANG 2020" Debuts 7 Member Girl Group, BonBon Girls 303
THE9's Shaking and Snow Kong Console Xu Yiyang After Not Debuting in BonBon Girls 303
On July 8, the group was invited to do a livestream with popular influencer, Viya. One of the questions asked was about the debate over the name and the logo. Zhao Yue (赵粤), who debuted in second place, responded, "The name actually has a metaphor. It represents that our feelings on the inside might be soft and sweet like candy, but we also still have that cool feeling. It's like a sugar coated bullet shell, there is a cool side, a sweet side, and also a strong side to it."
BonBon Girls 303's Nene Denies Liking Bright's Post and Apologizes for Incident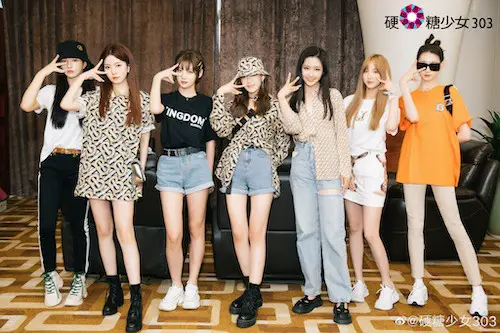 BonBon Girls 303 Member, Curley Gao, Talks about Current State of Chinese Girl Groups and Naysayers who Think She is More Suitable to be a Solo Artist
Curley Gao (希林娜依高), the group's center and first place member, responded, "Looking at it, it seems sweet like a piece of candy, but from the packaging and the exterior, it's very solid. Just like a bullet shell, it has a very strong energy."
Chen Zhuoxuan Addresses Accusations BonBon Girls 303 Blocked R1SE's Banner at the Super Novae Games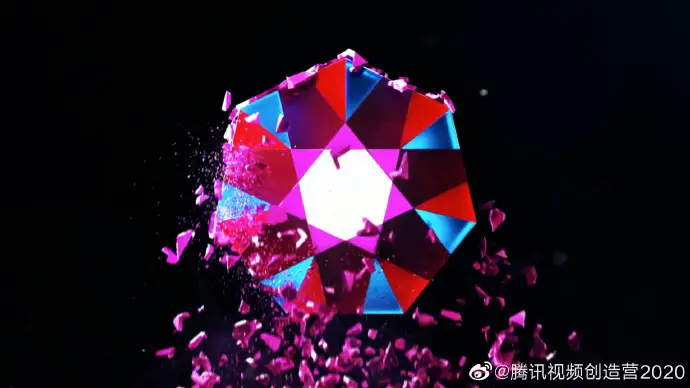 Viya then asks the group whether they liked the logo. The group pauses for a few seconds and then says that they like it. Curley Gao, responded, "If you guys don't understand the logo, that's [a problem] with your taste." Zhao Yue explained the logo contains a star with 7 sides to represent each member that shines when wrapped altogether.