If you enjoyed Xu Kai (许凯) crossdressing as a pretty woman in last year's "Once Upon a Time in Lingjian Mountain", then you might want to tune in to his new series, "Dance of the Sky Empire" (天舞纪). Xu Kai is back as "Li Xuan" (李玄), who is half demon and half human. He is a guardian of the country who appears cynical on the outside, but is actually very loyal and values his friends and family a lot.
Yang Mi and Xu Kai Forced into Marriage in RomCom, "She and Her Perfect Husband"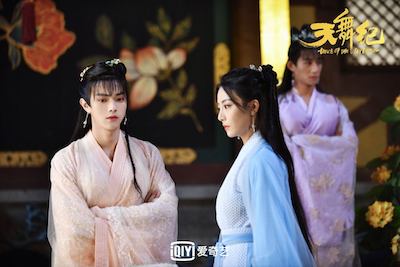 Zhou Dongyu and Xu Kai Rumored to Star in Xianxia Drama, "Ancient Love Poetry"
In "Dance of the Sky Empire", Xu Kai crossdresses as a servant girl, "Li Xuanxuan." Many netizens enjoy Xu Kai dressed up as a female. They jokingly said, "Even prettier than the female lead." To these responses, Xu Kai expressed, "There are only 0 times and countless times dressing up as a female, but I feel this is a job requirement, scene requirement, so I can only try my best to dissolve the embarrassment."
Xu Kai Responds to Fans Leaving Him Because of Weight Gain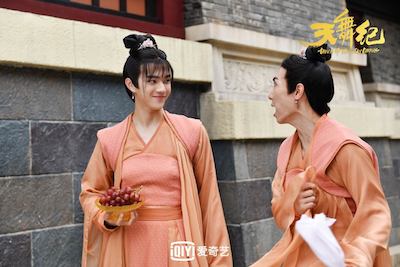 Yu Zheng Responds to Clip of Bai Lu Pinching Xu Kai's Butt
Watch Xu Kai BTS compilation: https://www.iqiyi.com/v_19rzilxb4k.html
Xu Kai's character, "Li Xuan", is a lively young boy who bites an apple while he walks, sleeps during class, tease classmates, and even crossdresses because he wants to escape from Qingtian Cheng. However, he accidentally ends up joining the Moyun school. The school bully, "Li Xuan", meets the intelligent and saintly "Su Youlian", played by Wu Jiayi (吴佳怡). As usual, the couple don't get along at first. "Su Youlian" discovers "Li Xuan's" plan to pretend to be a corpse wrapped in straw mats to leave Qingtian Cheng. To get back at "Su Youlian" for spoiling his plan, he ties her up and puts a honeycomb around her so she gets bitten and swell up like a pig's head. However, "Li Xuan" gets softhearted and saves her, but ends up getting bitten and swollen himself.
Huanyu Entertainment Denies Rumors of Xu Kai and Bai Lu Dating and Living Together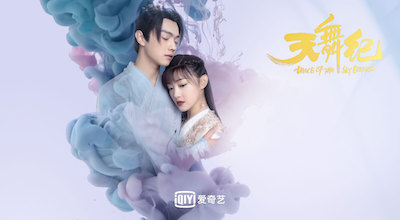 Netizens Criticize the Two Actresses Who Shooed Away Xu Kai for Photobombing Their Selfie
This is Xu Kai's third time working with Wu Jiayi after "Untouchable Lovers (凤囚凰)" and "Arsenal Military Academy" (烈火军校). However, they didn't have a happy ending in either series. They are also from the same company. Netizens joked that "Dance of the Sky Empire" is their "three lives, three worlds, fate". Xu Kai said the storyline will be very sweet and maybe a little cruel, but it will be a really good love story.
Watch the ENG sub episodes: https://www.iq.com/play/19rrhlb03x