Rumored couple, Xu Kai (许凯) and Bai Lu's (白鹿) new series, "Arsenal Military Academy" (烈火军校), is currently airing. This is their fourth time filming together probably due to them being from the same company. There are fans that ship them as a "CP" and some that aren't too enthused with Bai Lu from a prior incident earlier this year. The two were trending on Weibo today after a clip of Bai Lu pinching Xu Kai's butt during filming of "Arsenal Military Academy" was circulating online.
Huanyu Entertainment Denies Rumors of Xu Kai and Bai Lu Dating and Living Together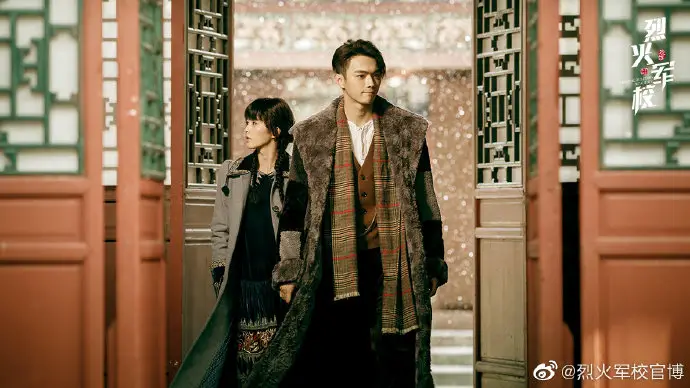 Zhou Dongyu and Xu Kai Rumored to Star in Xianxia Drama, "Ancient Love Poetry"
The clip shows Bai Lu and Xu Kai dressed in costume on the set of "Arsenal Military Academy." It looks like they were on a break as they weren't any cameras rolling and crew members were also sitting nearby. Bai Lu is seen pinching and grabbing Xu Kai's butt a few times. Once the clip went viral, many netizens left comments saying Bai Lu sexually harassed Xu Kai. Some netizens felt this was probably for the sake of the storyline. Nonetheless, fans wanted Bai Lu and Xu Kai's company to address the incident.
Huanyu Entertainment Denies Bai Lu's Dating Rumors with Wang Yizhe
Leo Luo Yunxi and Bai Lu Bid Farewell to "Love is Sweet"
Yu Zheng (于正), the owner of their management company, addressed the incident today and clarified the butt pinching was scripted for the storyline and that the scene was cut prior to the series airing. He also criticized some overzealous fans for "talking filthily and using obscene language" and shouldn't be considered fans for hurling insults at his artists. He says, "Also, there are a bunch of moronic fans that keep yelling at my female artists, you guys listen carefully. If you want to cause trouble, continue doing it. It won't obstruct our family's good relationship." Yu Zheng also added fuel to the fire by saying Xu Kai and Bai Lu will continue to have more collaborations together.
Yu Zheng Rules Out Xu Kai Joining Rumored Drama Adaptation of BL Novel, "Heaven Official's Blessing"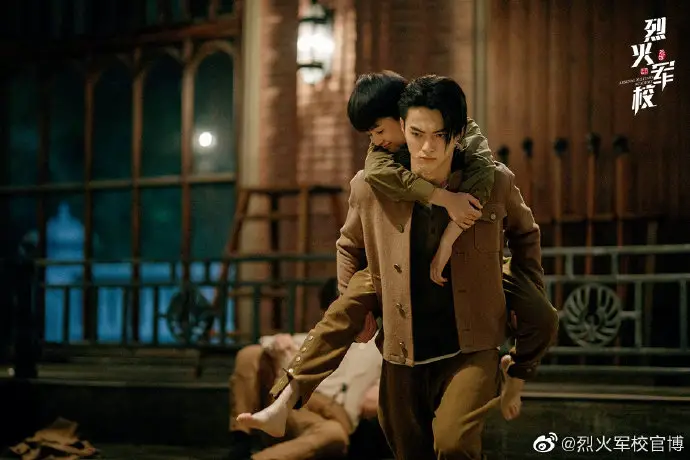 Leo Luo Yunxi and Bai Lu's Fan Clubs Deny Dating Rumors
In addition to Yu Zheng, the company's official Weibo account, "Huan Yu TV" made an official statement and clarified the clip was actually a scene between the two from the series. They also added the clip was leaked through unofficial methods and resulted in slanderous accusations against their artist. The company already have lawyers obtaining evidence to protect their artists' reputation and urged the public to stop misinterpreting the facts.
Credit: ETtoday.net, Weibo (1, 2, 3)