Rumors started a few days ago that casting had already began for the drama adaptation of the highly popular Chinese BL novel, "Heaven Official's Blessing" or "Tian Guan Ci Fu" (天官赐福), by MXTX (墨香铜臭). While the rumors didn't state it was for this novel, it somehow started circulating that the "huge IP (intellectual property) project" was for "Tian Guan Ci Fu" (TGCF) and it even trended high on Weibo's hot search list. The rumors stated members of the group, ONER, Ling Chao and Pinkray, and BonBon Girls 303 member, Liu Xiening, had gone to audition on September 24.
Yu Zheng Responds to Clip of Bai Lu Pinching Xu Kai's Butt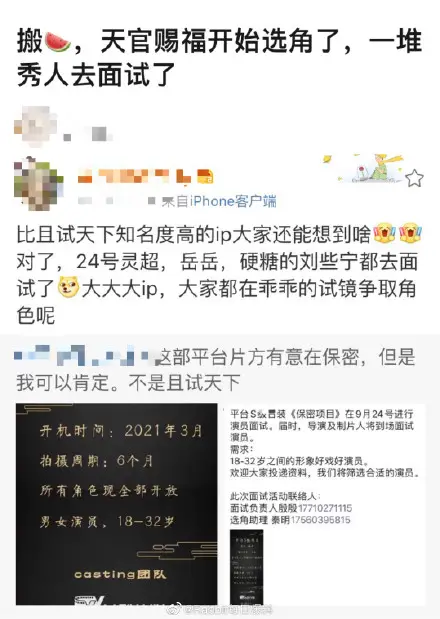 Yu Zheng Denies Dissing Michelle Chen After Saying He Regrets Angelababy Couldn't Be in "The Romance of the Condor Heroes"
Some netizens aren't convinced about the news of the series and left comments saying they haven't started the project for "TGCF". They told netizens to focus on the October 31 release of the "TGCF" anime on bilibili instead. However, some fans still couldn't contain their excitement at the possibility.
Yu Zheng Manages to Compliment Yang Zi and Insult Her Male Co-Stars in One Interview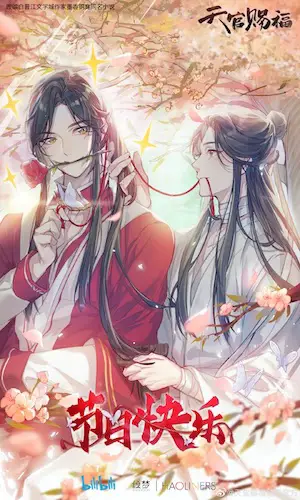 Yang Mi and Xu Kai Forced into Marriage in RomCom, "She and Her Perfect Husband"
A netizen had recently left a comment on the Weibo account of Chinese producer, Yu Zheng (于正), asking if he could let his artist, Xu Kai (许凯), audition for "TGCF". They said, "Yu Zheng-laoshi, can you (formal) let Xu Kai go audition for one of the male leads, "Hua Cheng", in "Tian Guan Ci Fu"? I think his image is very suitable. In fact, Tencent spent 40 million RMB on this big IP project. "Hua Cheng's" persona is very good. Whoever portrays him will definitely explode. Xu Kai should go fight for it. Starts filming in March 2021." At the time, Yu Zheng responded to this person, saying, "[He] can act in any good script, my views are also changing."
Huanyu Entertainment Denies Rumors of Xu Kai and Bai Lu Dating and Living Together

Zhou Dongyu and Xu Kai Rumored to Star in Xianxia Drama, "Ancient Love Poetry"
However, on September 29, Yu Zheng made this post on IG, saying, "Bad peoples' associations are so rich. Xu Kai has no availability. Wang Xingyue's (王星越) male lead has no relation with so and so. I was just responding to a netizen's comment. I already forgot. It has nothing to do with my project. It's just a coincidence that the story happens in X city, that's all. Our new series is very good and it can't be worse than so and so. Ai, not saying anymore. I am refuting endlessly everyday."
Xu Kai Responds to Fans Leaving Him Because of Weight Gain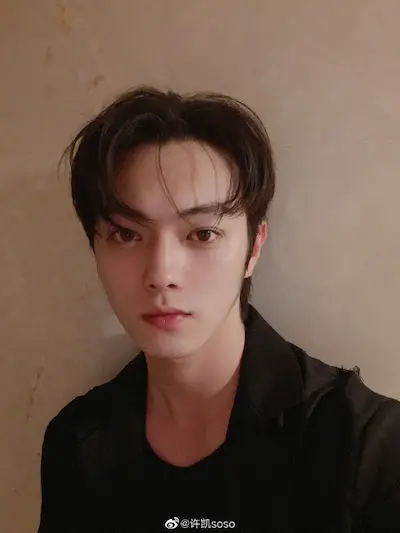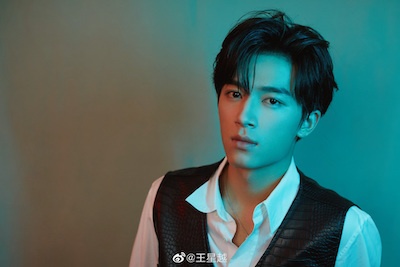 Will Xu Kai and Wu Jinyan Finally Get Their Happy Ending in "Royal Feast"?
Yu Zheng Defends Zhao Lusi in Midst of Weibo Post Controversy
These comments bit Yu Zheng in the back as a netizen had dug up an old comment Yu Zheng made. He had once said, "Xu Kai and Song Weilong definitely won't film danmei. Reverse provocateur." Song Weilong has reportedly been filming for "The Society of Four Leaves", which is based on BL novel, "Zhang Gongan" (张公案).