The dating rumors just keep on coming. Leo Luo Yunxi (罗云熙) and Bai Lu (白鹿) were trending on Weibo on July 23 as rumors were circulating the two were dating. Paparazzi released a video of Leo Luo and Bai Lu dining together in Hengdian, where the both of them are currently filming separate series. It's said Leo Luo and Bai Lu both met up for a meal after they finished work for the day. After they got out of the restaurant, they both returned to their hotels separately. It seems other people were present as well.
Yu Zheng Responds to Clip of Bai Lu Pinching Xu Kai's Butt
Huanyu Entertainment Denies Bai Lu's Dating Rumors with Wang Yizhe
After the news started trending, Leo Luo and Bai Lu's fan clubs posted a very similar announcement at the same time and tagged each other, denying the dating rumors. They announced: "Regarding rumors surrounding Bai Lu and Luo Yunxi-laoshi, after verifying with the company/studio, it's confirmed the rumors are false. Normal socializing between colleagues shouldn't be maliciously interpreted. Kindly ask bloggers and ying xiao hao (yxh accounts) to stop creating more divergence. At the same time, look forward to both actors' modern drama, "Love is Sweet" (半是蜜糖半是伤)."
Huanyu Entertainment Denies Rumors of Xu Kai and Bai Lu Dating and Living Together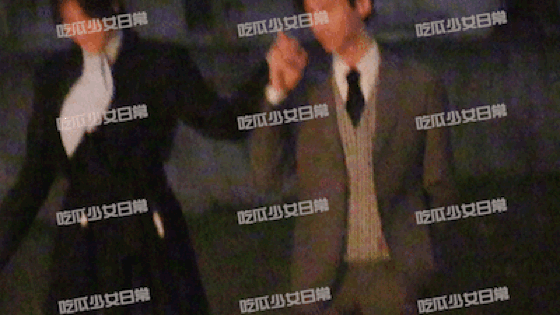 Leo Luo and Arthur Chen to Portray the Dynamics between Master and Disciple in New Series, "Immortality"
Leo Luo and Bai Lu previously worked on a rom-com called "Love is Sweet". The series wrapped up in March 30 of this year. They seemed to have a great time on set and became good friends as Bai Lu helped Leo Luo promote his series "And the Winner is Love" (月上重火) in May.
"Immortality" Lead Screenwriter Addresses Accusations Romantic Scenes were Added for Female Supporting Character and the Two Male Leads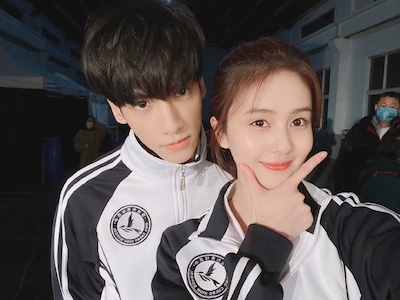 Leo Luo Yunxi and Bai Lu Bid Farewell to "Love is Sweet"