Tencent's annual Super Novae Games (超新星运动会2020) started their live broadcast of the finale games on August 14. A bunch of idols and celebrities are invited to compete in a series of sporting events each year. CHUANG 2020's new girl group, BonBon Girls 303, attended their first Super Novae Games this year after debuting in July. However, there was some controversy when R1SE fans accused BonBon Girls 303 (硬糖少女303) members, Chen Zhuoxuan (陈卓璇), Zhang Yifan (张艺凡), and Wang Yijin (王艺瑾), of blocking R1SE's banner hanging at one of the seating areas in the stadium.
BonBon Girls 303 Respond to Debate Over Their Name and Logo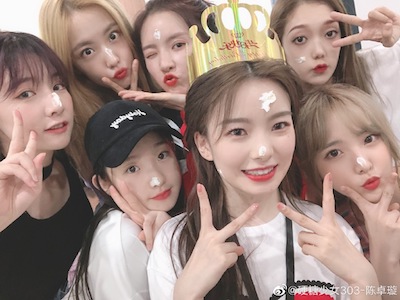 Chen Zhuoxuan Calls Out "CHUANG 2020" Sponsors for Not Using Her in Commercials
This picture showing BonBon Girls 303's banner being raised above R1SE's banner angered some of R1SE's fans. Someone called out the three members and said they were rude for blocking the banner and even wished for BonBon Girls 303's banner to be covered by other artists in the future.
"CHUANG 2020" Debuts 7 Member Girl Group, BonBon Girls 303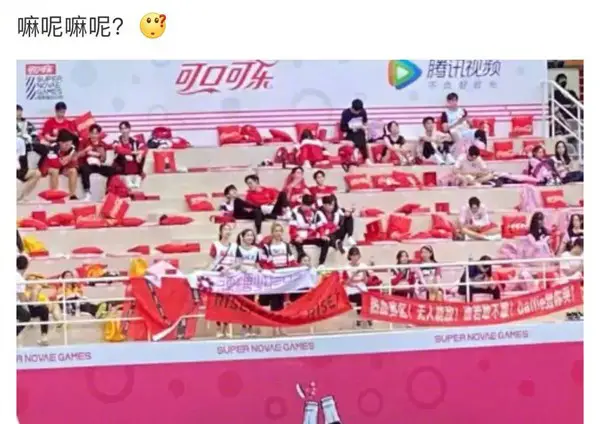 ["CHUANG 2020"] Joyce Chu Explains Why She Left Abruptly After Chen Zhuoxuan Called Her Out
Due to the heated debate between the fans of both groups, Chen Zhuoxuan responded to the post calling them out saying, "Was not trying to block it. In order not to block it, we specially covered two thirds of our banner. The entire pole is very long, but only the middle section of the spectator's aisle wouldn't block other people's view. We were also only standing up when our members were competing. The space is limited, there is mutual understanding. Also, hope our shixiongs (male seniors) can achieve great results at the Super Novae Games."
BonBon Girls 303 Member, Curley Gao, Talks about Current State of Chinese Girl Groups and Naysayers who Think She is More Suitable to be a Solo Artist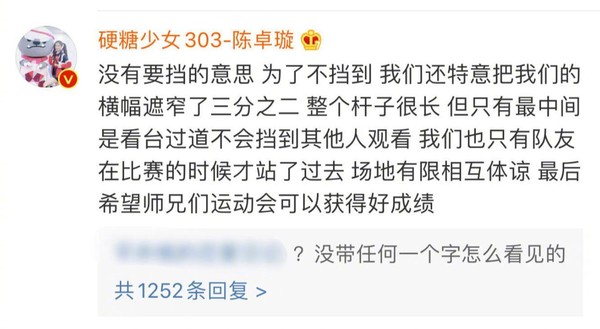 BonBon Girls 303's Nene Denies Liking Bright's Post and Apologizes for Incident
Many netizens showed support for Chen Zhuoxuan. They defended her saying if they didn't respond, they'd also get yelled at for not addressing it or would be waiting to get yelled at. One person even said, "It's quite good to explain it. I've changed my view of Chen-jie".