Everyone is still reacting to the "CHUANG 2020" finale results, which left some people upset over Xu Yiyang (徐艺洋) not debuting.  THE9's Shaking and Snow Kong both posted on Weibo to console Xu Yiyang.  On July 5, Xu Yiyang wrote a lengthy post thanking her fans, the CHUANG founders, and the mentors.  She talked a bit about her feelings and thoughts about not debuting and the will to continue her path on her own.
THE9's Shaking and Snow Kong Console Xu Yiyang After Not Debuting in BonBon Girls 303
Huang Zitao Explains Why He Still Live Streams and Stays Happy in the Wake of His Father's Passing
Xu Yiyang wrote: "I've mentioned it before, being in a girl group is my original intention and also my dream all along.  This dream in my mind, from rooting, to sprouting, to blossoming, took 8 years worth of time, but still didn't bear 'fruit'."  But I want to say, I don't have any regrets right now.  I invested before, worked hard before, gained so many stages that belonged to me and my teammates.  I received your cheers and applause. Even if there is still one person who remembers the Xu Yiyang who once sparkled on stage, I think this is enough.  I've always thought I was a very lucky person, but when it comes to being in a girl group, it always seems to be missing just a little luck.  I feel like I am always missing out on being in a girl group each time. 
Huang Zitao's Declaration in "No Longer a 0, I am 1" After Following Xu Yiyang on Weibo Creates Laughter Among Netizens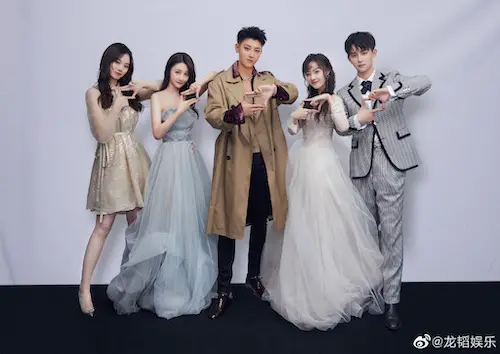 Huang Zitao Comes Face to Face with "Rap For Youth" Contestant, Ty, who Made Diss Track about Him 5 Years Ago
But it doesn't matter because I am no longer the person I used to be.  The old me used to think that besides being in a girl group, I couldn't do other things.  I felt I needed the protection of the group to make me feel secure.  However, it's different now.  I have you guys now.  I trust you guys, trust my company, I also trust myself.  I believe Xu Yiyang can do more than just be in a girl group.  I believe Xu Yiyang can also continue on really well on her own.  Lastly, I want to say, I didn't leave kneeling.  We stood up.  In the future, I will magnificently continue on. Will you guys accompany me?"
Huang Zitao Wouldn't Block His Company's Artists from Dating
Huang Zitao Sparks Backlash for Promoting "CHUANG 2020" Trainee, Xu Yiyang, on His Social Media Accounts
A few minutes after Xu Yiyang issued that post, Huang Zitao (黄子韬) uploaded this post to show his support for Xu Yiyang.  He wrote:
"Every company starts off small and slowly accumulates to become bigger.
L. Tao Entertainment was established on 2018 July 17.
It is like an egg of mine that hasn't hatched yet.
Perhaps it's just the beginning right now.  I am 27 this year.
And you are just like my first child, Xu Yiyang.
This type of feeling isn't me wanting you to earn however much money for the company or how famous you want to be, but the joy you get when you grow, improve, and progress.
Because I know there is a type of responsibility, whether it's good or bad, the moment you chose L. Tao Entertainment, chose to believe in the company and me, and never leave each other.  Will take responsibility til the end, allow you to become even better just like watching a child grow up.
Huang Zitao Pens Post Remembering His Late Father, Huang Zhongdong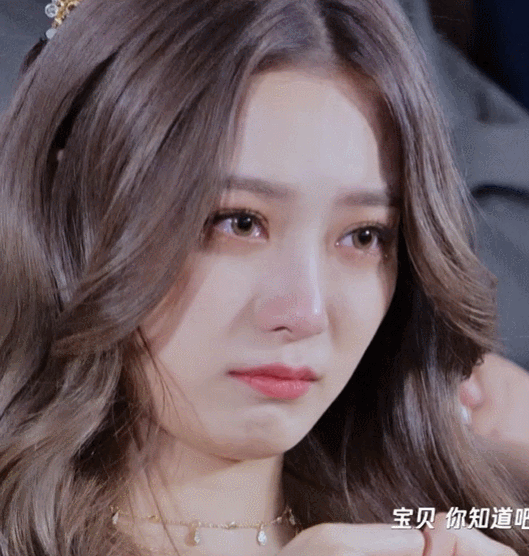 Huang Zitao Denies Love Confession for Anime Character was for "CHUANG 2020" Trainee, Xu Yiyang
Your flower journey just started, it's a blessing in disguise, a good future will definitely be accumulated slowly using time and works.  Hope you move forward steadily, work hard and seriously for each job here on out.  Don't
let down all those people who believe in you and chose you and found you.  Always be grateful
Jiayou, Xu Yiyang, I am not your mentor today, but as your boss who will grow up with you in the future!  Twinkling Xu Yiyang, you'll shine wherever you go.
L. Tao Entertainment isn't small, it's just that we are relatively low-key.
Before things are completed, bluffing isn't necessary.

L. Tao Entertainment YoungKingYoungBoss-Huang Zitao"