About a month prior to her debut as a member of THE9, Yu Yan (喻言) was caught in a scandal when alleged obscene comments she made on social media as a minor were revealed. These comments were allegedly made when Yu Yan was around 14 or 15 on a social media website called "Renren". The comments ranged from vulgar obscenities, perverted references, attacking the country's leader at the time, and insulting the police when her boyfriend was jailed. Aside from that, there were rumors circulating that she was a gangster girl because of past pictures showing her smoking and her tattoos.
Company and Fan Club Respond to Rumors of Inappropriate Comments "Youth With You 2020" Trainee, Yu Yan, Allegedly Made in the Past
THE9's Company Issues Statement on Security Personnel Inappropriately Touching Yu Yan
A netizen claimed that Renren account was Yu Yan's based on the phone number she used to log in. At the time, Yu Yan was still competing on "Youth With You 2020" and couldn't have contact with the outside world. Her fan club had reached out to her through staff members from "Youth With You" and they confirmed with Yu Yan that the Renren account circulating with those comments didn't belong to her and she no longer had access to her old social media accounts.
"Youth With You 2020" Debuts 9 Member Girl Group, THE9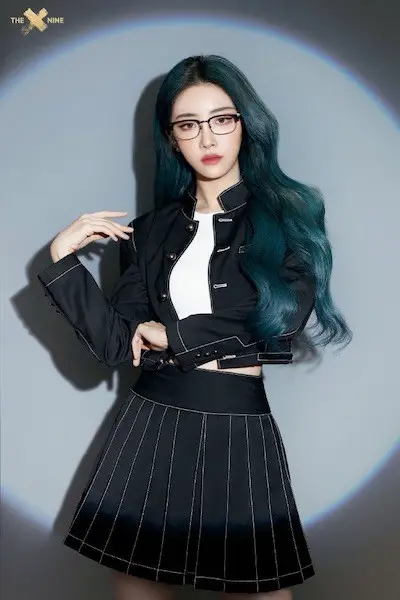 THE9 Reveals Their Fandom Color, Hand Sign, Fandom Name, and Leader
Yu Yan's management company, JoinHall Media, also issued a statement asking the public to let them properly investigate the issue before coming back with their remarks on the matter. Aside from Yu Yan's shots being cut out from a charity performance with Cai Xukun that was done on the same day, there were no repercussions for Yu Yan or follow up on the matter. Yu Yan's company never made a follow up statement and she debuted in fourth place without any controversy.
THE9 Reveals All from Dorm Room Arrangements to Most Doted On Member in First Group Event
Things seemed fine until recently when Yu Yan was blurred out from a CCTV performance and "Little Giant Games", where Kiki Xu is a cast member. In the month of October, she had no solo activities. Perhaps all this culminating was what prompted Yu Yan to finally admit and apologize for the past remarks she made.
Yu Yan made an apology post on November 9. She wrote:
"Hello everyone, I am Yu Yan.
First off, I would like to apologize to everyone for the impact my past careless words and actions have caused on the internet.
Sorry.
During this period, I resolved some resistance and sorted out some things. Today, I will officially express my sincere thoughts with everyone.
When I was young, I didn't seem to have any kind of dream. Afterwards, I fell in love with singing. Singing gradually became a part of my life and it slowly became my work. It wasn't until the first time I went on stage and it started from that moment that I had a goal to strive for and finally confirmed my dream. I want to stand on stage and sing.
From when I was 13 and started using the internet to being 23 today, I've slowly become known by more people and gradually realized the weight of bearing the responsibility of influence. When I examine and reflect on the past, I discovered my past self lacked the ability to distinguish right from wrong, which is very irresponsible to people who follow me. I accept everyone's criticism about me. At the same time, I am thankful to everyone for accompanying me during my growth. As a public figure now, I am not just working hard for my dream, I also have to be more careful with my words and actions, and work hard to become someone who can bring strength to people.
I really love the place I was born and raised. I respect all types of people working hard from all walks of life. Thankful for the stage, thankful for the people who love me. In the future, I must be responsible for my words and actions, have strict self-discipline, vigor and promise, proactively spread positive energy, and become an even better Yu Yan."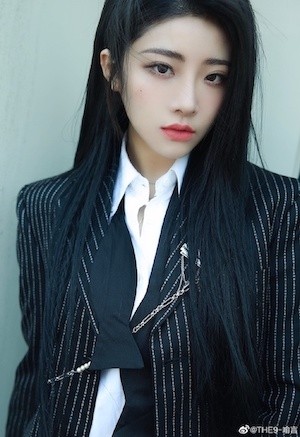 Five days prior to her apology, Yu Yan also set up her own studio in partnership with JoinHall Media and THE9's management company, Idol Youth (lit. 天津爱豆青春文化), for her solo activities.