Renowned Hong Kong actress, Carol Cheng (鄭裕玲), but widely known as Do Do Cheng, is known for having high standards and being very blunt. She is a respected veteran actress in the Hong Kong entertainment indutry and is referred to as "Do-jie" or "Do Do-jie" by her peers and juniors. She is also a fan of a lot of K-Pop stars like Jackson Wang, BTS, Cha Eun-woo, and more. She hosts a radio show called "When I Was Young I Listen To The Radio" (口水多過浪花). She had watched "The Untamed" (陈情令) recently and was a huge fan of the drama and Xiao Zhan (肖战). On October 30, she had dedicated quite some time talking about the series with her co-hosts.
Zhao Lusi's Studio Debunks Rumors She Authored a Deleted Post Saying She Likes Xiao Zhan
Meng Ziyi Denies Being the Cause of a Fire that Killed Two People on "The Untamed" Film Set
Lead Director of "The Wolf", Frankie Chen, Reveals Why Talu Wang, Li Qin, and Xiao Zhan were Suitable for Their Roles
Xiao Zhan's Manager Denies Being Mastermind Behind AO3 Scandal
Do Do Cheng mentioned the storyline first and why the series is so good. When it came to talking about Xiao Zhan, she expressed, "I think Xiao Zhan did an extremely good job because this story has 50 chapters and you can say it was split into two parts. The first part is on the cliff and the second half is the bottom where it's chaos and everyone's just fighting. Xiao Zhan is standing on the cliff thinking there really is no one or thing left for him in this world. He wants to jump off, which he does. The person who loves him the most couldn't even save him. Then we watch 16 years later. He didn't die."
Xiao Zhan's Studio Issues Apology and Takes Blame for Not Guiding His Fans Well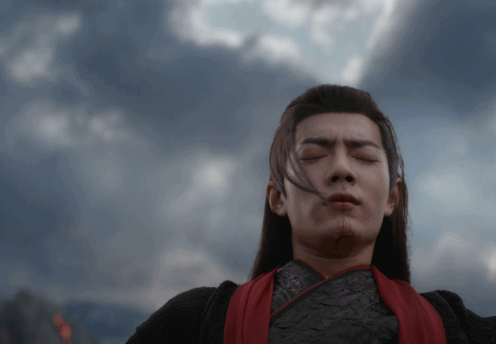 "The Wolf" Finally Airs Three Years Later with Much Excitement from Fans Around the World
She then talks about when Xiao Zhan's character, "Wei Ying", wakes up after 16 years. Do Do Cheng expressed, "When he wakes up, he is around 30 years old. He was a youngster 16 years ago. He did extremely well because his character is lively and likes to prank on others. If you go overboard with it, it becomes really annoying and won't be good…He has several crying scenes. Each crying scene is done in a different circumstance. The crying scenes from when he woke up compared to the ones before are completely different. He handled all of it very well." One of the male hosts says, "You can feel he has a lot of layers."
Xiao Zhan Dedicates Birthday Post to Wang Yibo and Fan Girls are Going Crazy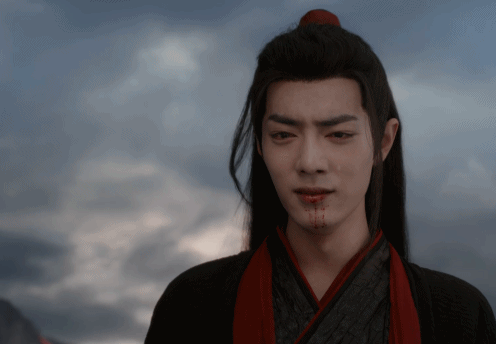 Wang Yibo Complains about Xiao Zhan Bullying Him While Filming "The Untamed"
In the remaining three minutes, Do Do Cheng talks about the ending and explains why they only see "Wei Ying" and not "Lan Zhan". Do Do Cheng explains you can see the image of "Lan Zhan" in "Wei Ying's" eye. She also said "Wei Ying" has the sweetest smile out of the entire series at the ending when he hears "Lan Zhan" call his name and turns around to see him. She said, "You can only face the person you love the most to have this expression."
Xiao Zhan and Wang Yibo Reveal Their Failed Meetups and Why They Had to Apologize to the Director while Filming "The Untamed"
Xiao Zhan and Wang Yibo Gave Lots of Fan Service at "The Untamed" Fan Meeting
Lastly, Do Do Cheng revealed her affinity with Xiao Zhan. She said, "I really like Xiao Zhan because I found out he is from Sichuan. (Xiao Zhan is actually from Chongqing, which used to be part of Sichuan). That's already added points because I am also from Sichuan. Secondly, after watching this, I found something else he acted in by himself for 4 minutes. He is a delivery boy (Buying Ears) and he's talking to his grandmother by the bike in Sichuanese! The first time I watched it, my heart melted. I haven't heard it in so long. I only knew how to speak Sichuanese because I spoke it with my grandmother. After my grandmother passed away, I haven't spoke it since. Seeing him like that, I was crying hysterically.
Xiao Zhan and Wang Yibo Want to Collaborate Again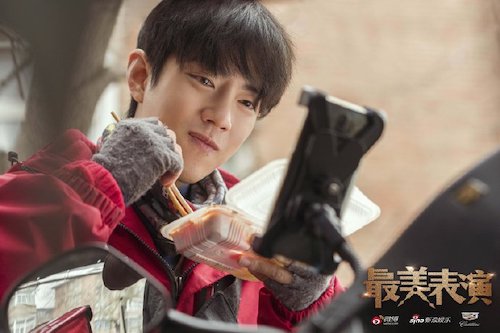 "The Untamed" Director, Chan Ka Lam, Speaks Up for Xiao Zhan After He was Awarded "Most Disappointing Actor"
He's a very good actor. People who do these type of series are usually from a film academy. It turns out he came from a Chinese boy band (X-NINE), only debuted at 24. He can act so well. He seemed to have some trouble previously. Just so happens these past two days, I saw his series, which were on the shelf for so long, finally had trailers. I am very happy. Everyone, please don't miss out on his performances. As a viewer, I really enjoy really good actors and their performances. I hope we can watch them soon. If you guys haven't watched "The Untamed", hurry and go watch it."
Xiao Zhan Continues to Suffer Backlash from the AO3 Controversy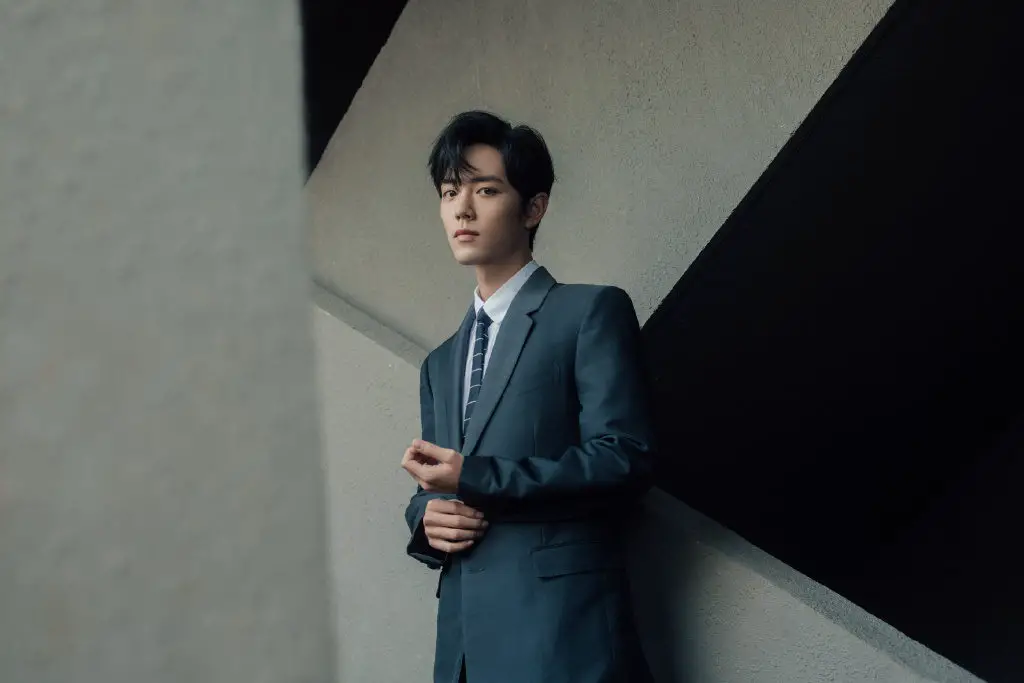 "The Untamed" Assistant Director, Yue Liang, Answers Fan's Request to Share BTS Photos with Cast Members
Do Do Cheng explained there were a lot of details she wanted to discuss, but because of time constraints, she only talked about the points she felt were necessary. Do Do Cheng also mentioned the line "Lan Zhan" says, "I haven't said that line, 'I want to bring a person to the Cloud Recesses. Bring him back and get hidden.', wow that's 'Lan Zhan', the greatest love."
Li Qin's Kiss Scenes with Xiao Zhan and Talu Wang in "The Wolf" Trend for Similar Reasons
Korean Netizens are Loving Wang Yibo and "Lan Wangji" After Watching "The Untamed"