After three years of painstaking delays and anticipation from fans, Chinese drama, "The Wolf" (狼殿下), finally aired on November 19. The series was filmed in 2017 and stars Talu Wang (王大陸), Li Qin (李沁), and Xiao Zhan (肖战). For reasons unknown, the series kept getting delayed without much information as to why it was getting pushed back.
Talu Wang Wants to Find a Girlfriend like BLACKPINK's Lisa
Talu Wang Asks Cai Xukun to Help Send His Dance Video to Lisa
Fans were strung along year after year when there would be news the series was going to air soon. When it seemed like the last glimmer of hope would be gone for anything good to happen in 2020, "The Wolf" unexpectedly aired on November 19 through Tencent, iQiyi, Youku, and Youtube with English subs, without any prior notice. Tencent VIP members don't need to wait any longer as the whole series is available to them immediately.
Netizens Got Excited Thinking Li Qin and Yang Yang "Got Back Together" After Studio Took Down Single Statement
Xiao Zhan's character, "Ji Chong", and his kiss scene with female lead, Li Qin, were trending on Weibo on the first day. It's understandable why Xiao Zhan's fans, known as "Xiao Fei Xia" or "Peter Pan", would be so excited given the year he has had.
Xiao Zhan's Manager Denies Being Mastermind Behind AO3 Scandal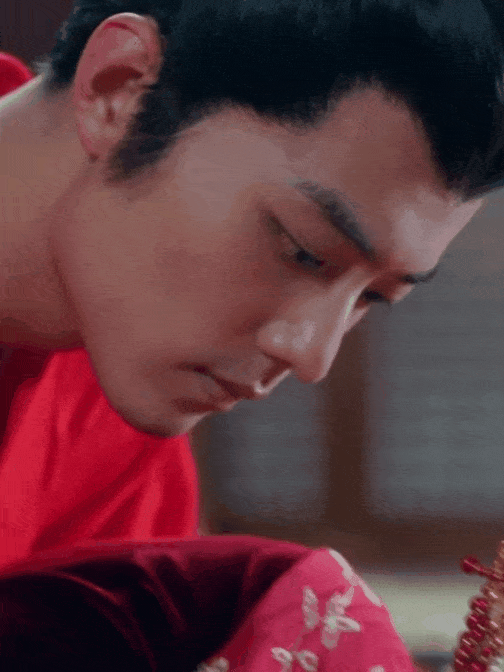 Yuehua Entertainment Denies Anti-Xiao Zhan Fan is Their Staff Member and Part of Wang Yibo's Team
Aside from Weibo, Xiao Zhan's fans got "Ji Chong" and "The Wolf" to trend globally on Twitter.
Hong Kong Actress, Do Do Cheng, Praises Xiao Zhan's Performance in "The Untamed" and Reveals Her Affinity with Him
Two days after the series aired, the series continued to trend on Weibo. One trend was for this scene where many viewers had left scrolling moments telling "Ji Chong" to "go for it" and "charge!".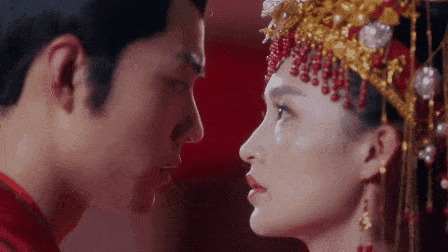 Lead Director of "The Wolf", Frankie Chen, Reveals Why Talu Wang, Li Qin, and Xiao Zhan were Suitable for Their Roles
Another trend was how Li Qin's foundation was rubbed onto Talu Wang's nose and made it look like he had highlight on in this scene. He responded to the trend by tagging Li Qin and said, "Thank you for Xing'er's highlight or else I would blend into the night again."
Li Qin's Kiss Scenes with Xiao Zhan and Talu Wang in "The Wolf" Trend for Similar Reasons
A netizen responded to Talu Wang's post with this picture showing Li Qin as Fair, Xiao Zhan as Natural, and Talu Wang as Healthy foundation skin tones.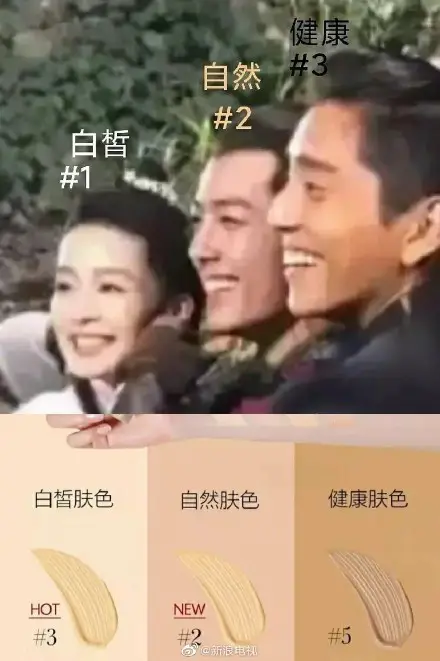 Talu Wang also dedicated a post to his late mother who passed away three months ago. He wrote, "Mommy~ have you watched it? In these three years, when I come home, you'd ask me when we could watch "The Wolf". I know you like Frankie-jie's work! We were all very dedicated on this work! You must also remember to watch it! The Wolf only loved one person in this life! Wolf Boy loves you forever."
Talu Wang's Mother Suddenly Passes Away at 65