Taiwanese director, Frankie Chen (陳玉珊), recently spoke with Tencent's "Front Line" (lit. 一线) about "The Wolf" (狼殿下), which finally aired after 3 years. Frankie Chen, who was the lead director on the show, revealed that they had only learned the series was airing 30 minutes prior to it actually airing. She was also worried about the series maintaining traction and popularity due to all the episodes being available on the first day.
Li Qin's Kiss Scenes with Xiao Zhan and Talu Wang in "The Wolf" Trend for Similar Reasons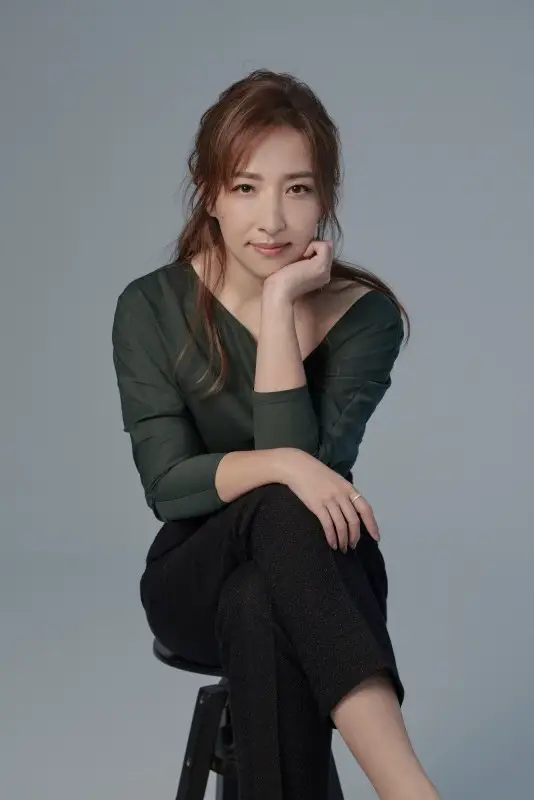 "The Wolf" Finally Airs Three Years Later with Much Excitement from Fans Around the World
The series has been consistently trending on Weibo almost every day despite all the episodes being available for streaming since it aired. Many of the topics ranged from the kiss scenes, the male lead's persona, "the strong second male lead in history", the expressions and the "cheesy lines", etc. Frankie Chen touched upon some of the hot topics like the [spoiler] sad ending and her evaluations on the leads, Talu Wang (王大陸), Li Qin (李沁), and Xiao Zhan (肖战).
Netizens Got Excited Thinking Li Qin and Yang Yang "Got Back Together" After Studio Took Down Single Statement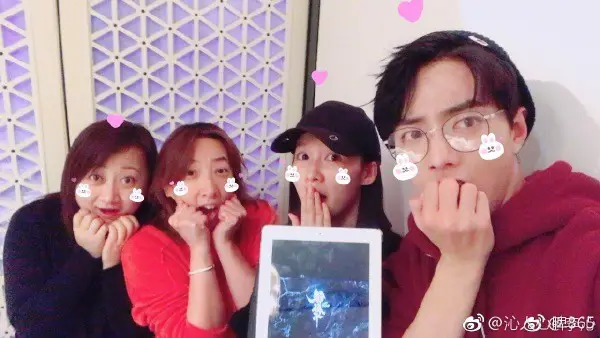 ***Spoilers Ahead***
On the comments she received about the series being too cruel and too sad, especially the ending, Frankie Chen explained that cruelty is also an experience. She accepts the criticisms from netizens, but clarifies the sad scenes aren't done for the sake of doing it. Frankie Chen had contemplated whether to kill off "King Bo" or "Zhai Xing." Her thought process on killing off "Zhai Xing" was that "King Bo" had done so much for her that it was time for her to do something for him. "Her character had matured the most in the series. Dying for Wolf Boy is the best ending for this identity of hers. To me, this perfect ending is even more in line with her character's growth."
Talu Wang Asks Cai Xukun to Help Send His Dance Video to Lisa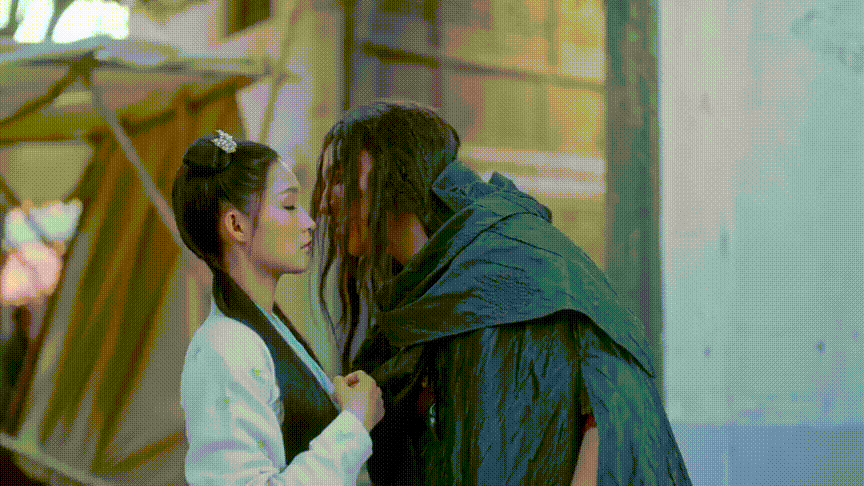 Talu Wang Wants to Find a Girlfriend like BLACKPINK's Lisa
Talu Wang
Talking about the hardships of the main cast, Frankie Chen, who has a deep relationship with Talu Wang stemming from their prior experiences working together on "Our Times" (我的少女時代) and "Fall in Love at First Kiss" (一吻定情), mentioned he had a lot of fighting and wire scenes where he was often flipped upside down and his face would be red. There were also a few scenes where he had to emulate running like a wolf, which is difficult due to the differences in the biology of the human body.
Xiao Zhan's Manager Denies Being Mastermind Behind AO3 Scandal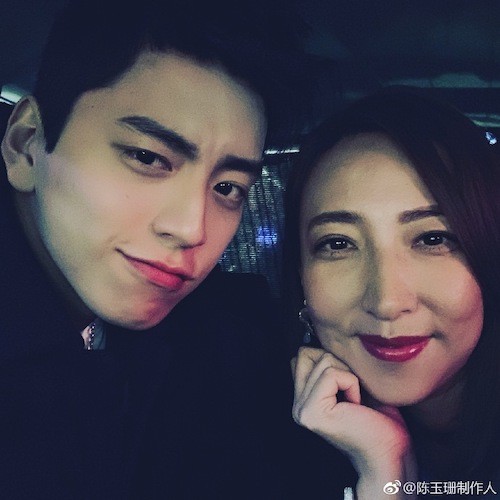 This was also Talu Wang's first costume drama. He had a lot of lines to recite, which Frankie Chen witnessed he was doing at the lobby late at night when she returned to the hotel. Like one of the other directors, Cao Hua, mentioned, Talu Wang was lacking air as they often filmed on a plateau in Shangri-La and would be panting for air during running scenes. When Frankie Chen offered her air tank to him, Talu Wang would always tell her "I'm fine. I can do it."
Frankie Chen revealed she offered him the role of "King Bo" shortly after they finished filming "Our Times" because she felt Talu Wang was very "wild and had a type of male hormone a lot of men didn't have." Talu Wang had some reservations at first as he felt Wolf Boy was hard to portray. However, Frankie Chen revealed his performance surpassed her expectations. She never praised him during filming and would say things to him thinking she wasn't satisfied with his performance, like "Xiao Zhan is really good. Make him focused and let him have some sense of being in crisis. On the contrary, Xiao Zhan might have a bit of worry. In previous interviews, he mentioned he felt a bit like he was in crisis mode. He's actually very hard working. I feel very reassured with him."
Xiao Zhan Addresses AO3 Incident and Talks about His Relationship with Fans
Zhao Lusi's Studio Debunks Rumors She Authored a Deleted Post Saying She Likes Xiao Zhan
After the series aired, Talu Wang dedicated a post to his late mother telling her to watch the series. When Frankie Chen arrived at the hospital after his mother was admitted, Talu Wang would tell her, "It's okay. Don't worry about me." However, Frankie Chen knew Talu Wang was trying to repress his emotions and escape from it. He didn't want to talk about his mother's passing as it was very painful and sudden. Frankie Chen revealed the day before his mother passed, his mother made soup for him and left it in the fridge. Later on, when she and her team went to Talu Wang's place for dinner, the soup was still there.
Talu Wang's Mother Suddenly Passes Away at 65
When Frankie Chen saw Talu Wang's post about his mother, she felt gratified. While everyone else might have felt it was very sad, Frankie Chen felt it was a form of release for Talu Wang. "I felt he grew up a bit, started to be sensible and understanding. Not avoiding it anymore. He is facing growing pains. I think this work is a special gift he is giving his mother. He didn't disappoint his mother."
Li Qin
When it came to Li Qin's performance, Frankie Chen said they both had high hopes for each other. Frankie Chen got a strong feeling from Li Qin that she wanted a transformation after filming so many series. She also mentioned Li Qin used a lot of effort and was very hard working. Frankie Chen revealed she and Li Qin would often discuss the scenes, but she generally wouldn't tell her how to do it. Instead, she gave Li Qin a mission, like a young girl's eye gaze. She witnessed "Zhai Xing's" character growth from being a young girl who went through struggles and transformations to become a warrior.
Xiao Zhan's Studio Issues Apology and Takes Blame for Not Guiding His Fans Well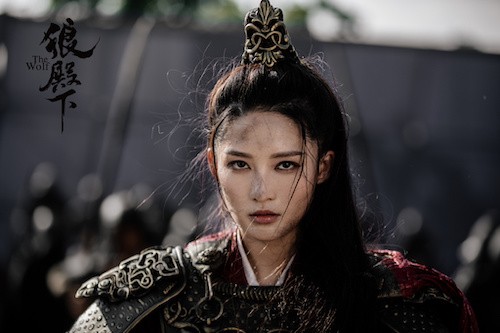 There was a crying scene where Li Qin cried until her voice was hoarse. Unfortunately, everyone's voices were dubbed, so viewers weren't able to witness it. Frankie Chen revealed Li Qin told her, "Frankie-jie, When the time comes, can I dub my own voice?". She also revealed Li Qin would often strongly express her thoughts and was focused on the details. Li Qin would hope the cast and crew could cherish what she gave them.
Xiao Zhan Writes Open Letter to Himself for 29th Birthday
"The Untamed" Director, Chan Ka Lam, Speaks Up for Xiao Zhan After He was Awarded "Most Disappointing Actor"
Xiao Zhan
When asked why she chose Xiao Zhan for "Ji Chong", Frankie Chen revealed she had actually saw the entire X-NINE group for casting. She told the members to sing and dance for her because she wanted to see which members were charming. Frankie Chen said, "I especially felt Xiao Zhan had a lot of ambition. When we were talking, he told me they went on a variety show. I looked at him. Indeed, he left the deepest impression on me out of everyone in the group. I remember he already wasn't young. He was very ambitious and really wanted to work hard. He knows that time won't wait for him."
Yuehua Entertainment Denies Anti-Xiao Zhan Fan is Their Staff Member and Part of Wang Yibo's Team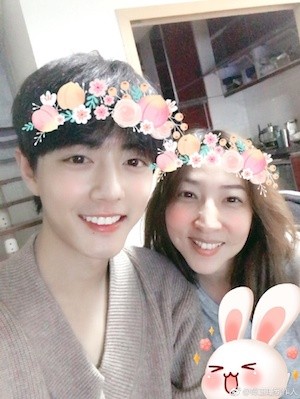 Xiao Zhan Continues to Suffer Backlash from the AO3 Controversy
"Front Line" mentioned that "Ji Chong" is actually very different from Xiao Zhan's personality. Frankie Chen explained, "He (Xiao Zhan) looks very refined, but I think his self-motivation is very strong. I told him, 'I'm very different from a lot of people. I know you are already very handsome. You can also see it in these series, but do you have any other special qualities.' For example, "Ji Chong" roams everywhere and treats it like his home. He needs to be rugged, but Xiao Zhan is slender, very thin, and very delicate. I told him, 'I need to destroy this delicateness. His eyes suddenly lit up and told me, 'Sure, sure'."
Screenwriter Throws Shade at Xiao Zhan, Says Leads are Only There to Attract Box Office Traffic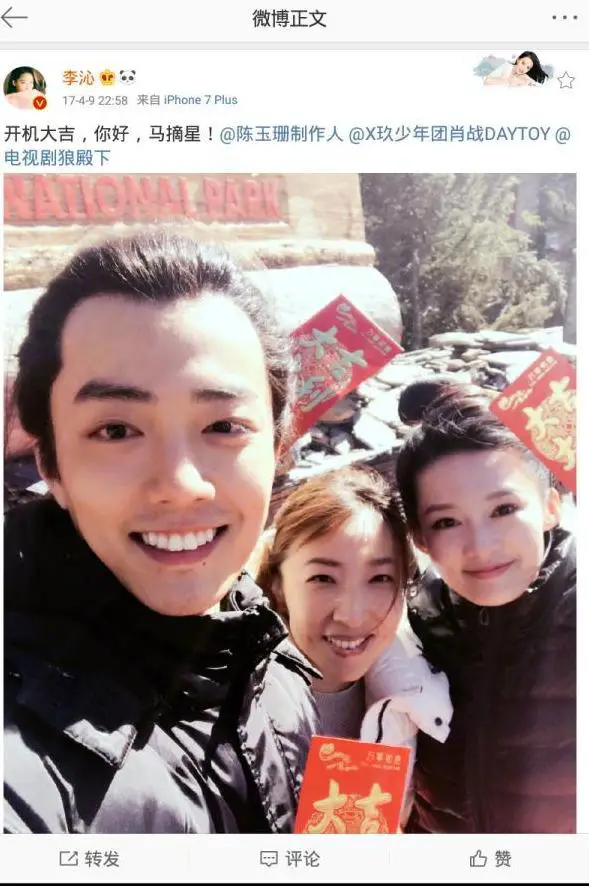 Xiao Zhan Had First Mainstream Performance on "Everybody Stand By 2" Finale Since AO3 Scandal
Frankie Chen explained she likes people who don't care much about their looks and that actors should be very similar to their characters. Based on "Ji Chong's" persona, she felt he should have a stubble. She confirmed with Xiao Zhan first that he had a stubble and made sure he didn't shave it as she wanted to see him with the stubble. She gave Xiao Zhan a greyer tone foundation to make it seem like he had a layer of sand on his face. Xiao Zhan also gained weight to make it seem like his character was very powerful. He said, "Ok, okay, I will try to eat until I'm fat." Frankie Chen revealed Xiao Zhan was working hard to eat on set and seemed very powerful. Xiao Zhan would also talk with Frankie Chen at night after filming was completed about some confusions he had about the series and his understanding of it.
Fans Brought a "Red Ocean" to Xiao Zhan at the Tencent Video "All Star Night 2020"
Xiao Zhan Reveals His Happiest Moment of 2020
"Ji Chong" was labeled "the strongest second male lead in history" by netizens as he was adored by everyone in the series and had his chance with the female lead and ended up with the second female lead, "Princess Baona" (played by Kuo Shuo-yao). Frankie Chen explained, "Usually, we create the second male lead to beat the male lead. So he needs to be even more perfect."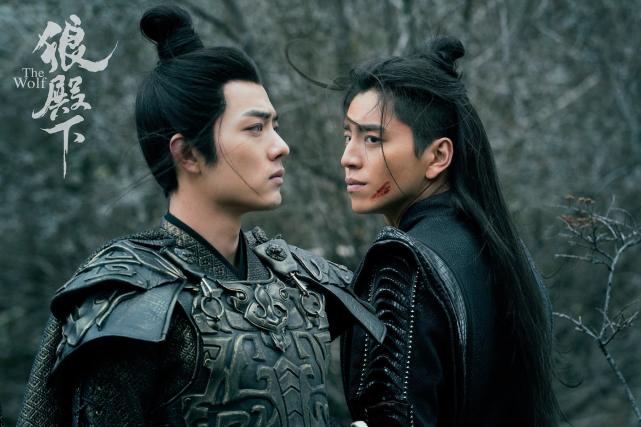 "Front Line" asked whether "Ji Chong" beat "King Bo" in the end. Frankie Chen said, "This depends on the female lead's choice. If she chose "Ji Chong" in the end and not "King Bo", then what was everyone watching from the beginning to end. "Ji Chong" only became perfect because she didn't choose him.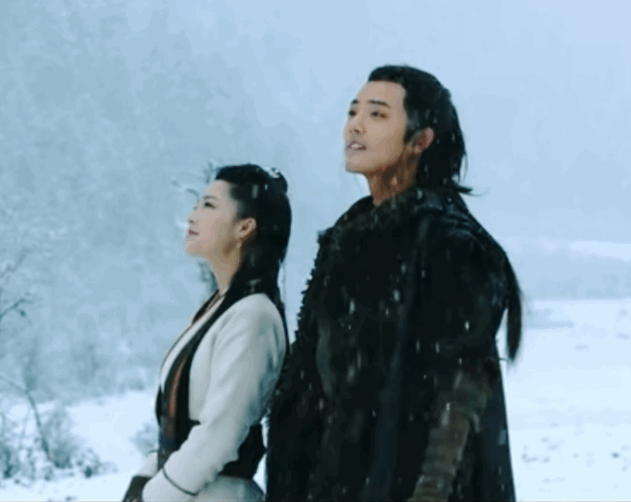 Actually, "Ji Chong" got her, but he let her go and pushed her away because he isn't a fool. He understands what this girl needs and knows that "King Bo" has grievances. How can he still marry her under these circumstances? A lot of people asked, 'Is "Ji Chong" not capable?'. "Ji Chong" really can't. He can't do this."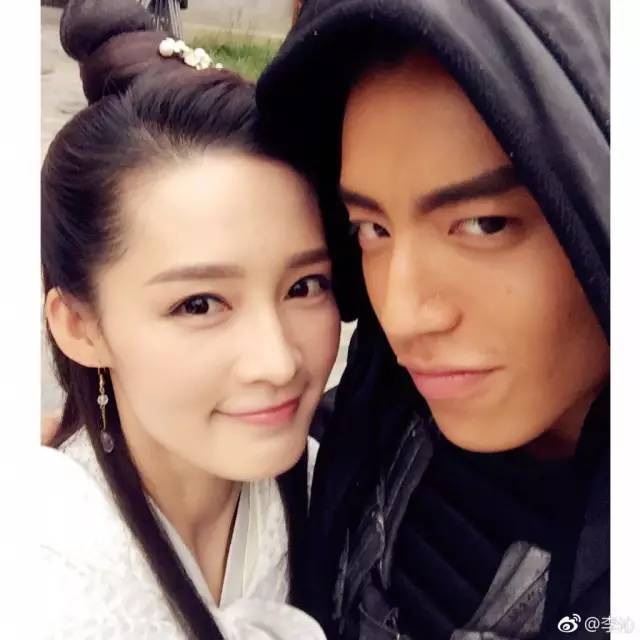 Frankie Chen also mentioned the working conditions were really harsh as they were filming at cold temperatures and the cast and crew would get altitude sickness filming at high altitudes in Shangri-La, Yunnan. The cast and crew would also have to hold it in as there were no bathrooms nearby the filming locations. When they did come across a restroom, they'd have to stop shooting and people would have to take off their clothes to go to the bathroom. The whole process would take 40 minutes.
On the possibility of a sequel to "The Wolf", Frankie Chen candidly responded, "I don't know if everyone wants to watch "The Wolf 2″. This might be an option, but when we wrapped up filming, I told myself, 'This should probably be my last costume drama.' If I film another costume drama, then I am a fool. It was really hard. It's too tiring and I didn't think about it either."