It was a tough 2020 for Xiao Zhan (肖战) with everything that transpired from the pandemic to the AO3 scandal. However, Xiao Zhan has been busy in recent months. While it hasn't been officially announced, Xiao Zhan is currently filming a new series where he had to shave his hair, hence the buzz cut. Xiao Zhan recently celebrated his 4th year debut anniversary and also the one year anniversary of the establishment of his studio.
"The Untamed" Director, Chan Ka Lam, Speaks Up for Xiao Zhan After He was Awarded "Most Disappointing Actor"
What Happened to Xiao Zhan's Guest Appearance on "Youth Periplous 2"?
On October 5th, it was Xiao Zhan's 29th birthday and Xiao Zhan and his studio posted to celebrate the day. At midnight October 5, the studio posted this picture and wrote: "Working day and night at events and stages, what was recorded were all the steps you ran; Repeatedly reading the script, is your enthusiasm plunging into the role; Satisfaction and achievements were treasured in the past, bravery and challenges will be included in the future.
Xiao Zhan's Lawyer Denies His Involvement with LOFTER Being Taken Down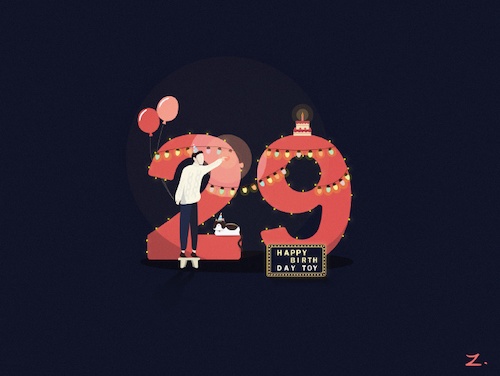 Xiao Zhan Addresses AO3 Incident and Talks about His Relationship with Fans
What has never changed is your sincerity. You are still Xiao Zhan, listening to the wind, waiting for the wind, walking into the wind, like pine trees and cypresses, they grow tall and straight, frank and open.
29 years old, at ease like the wind, love fearlessly. Hope you continue to be safe and well, joyful and happy. Walk forward by all means, we will accompany you together to vigorously pursue [your] passion."
Later that day, the studio uploaded a new set of pictures celebrating Xiao Zhan's birthday at exactly 10:05 am.
Xiao Zhan Releases Inspirational Single, "Made to Love"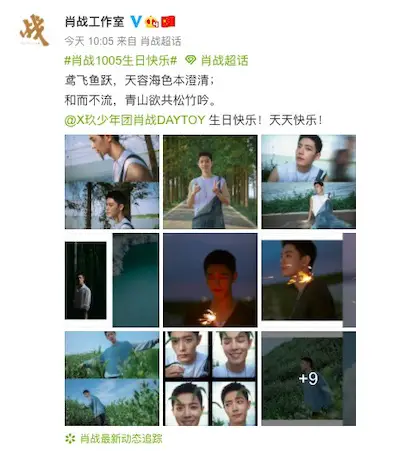 Xiao Zhan's Studio Issues Apology and Takes Blame for Not Guiding His Fans Well
Zhao Lusi's Studio Debunks Rumors She Authored a Deleted Post Saying She Likes Xiao Zhan
Xiao Zhan also addressed his birthday post to himself. He wrote:
"To 29: Zhan, hope in the coming year, you are still able to live happily and freely and always being able to watch the sun. Maintain fervor in everything you do, persist on! Get rid of the worries, cherish the moment. Thank you dad and mom for the 24 hour safe haven. Must work even harder so they can depend on me.
Giving this to the 29 year old me and also you guys. Wishing we can all become the best version of ourselves! Peace and joy, run to the wind~"
Hong Kong Actress, Do Do Cheng, Praises Xiao Zhan's Performance in "The Untamed" and Reveals Her Affinity with Him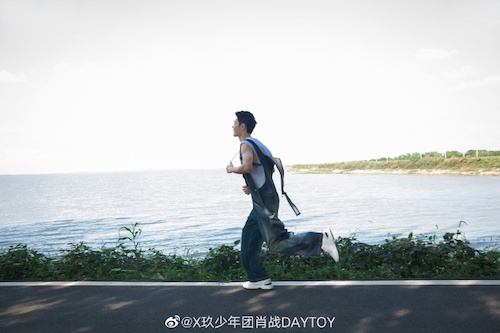 Xiao Zhan's Manager Denies Being Mastermind Behind AO3 Scandal
Xiao Zhan also received birthday wishes from "The Untamed" director, Chan Ka Lam (陳家霖), and co-star, Xuan Lu (宣璐), and actress, Bambi Zhu (祝绪丹).
Chan Ka Lam's birthday wish: "Zhan Zhan, happy birthday, hope you can always do the things you like and always be happy @X玖少年团肖战DAYTOY."
Yuehua Entertainment Denies Anti-Xiao Zhan Fan is Their Staff Member and Part of Wang Yibo's Team

Lead Director of "The Wolf", Frankie Chen, Reveals Why Talu Wang, Li Qin, and Xiao Zhan were Suitable for Their Roles
Xuan Lu wrote: "Happy Birthday~ Living for tomorrow, living for anticipation, why not live for today and feel at ease~ Each day unfolds like the first day~"

Bambi Zhu wrote: "Zhan Zhan, happy birthday. You will definitely get better and better."
Li Qin's Kiss Scenes with Xiao Zhan and Talu Wang in "The Wolf" Trend for Similar Reasons