Angelababy (杨颖) was trending on October 5 when a picture of her with a group of friends started circulating online. The picture drew interest from netizens because of Angelababy's position in the picture. Some of Angelababy's friends in the picture are rich socialites. Some netizens drew comparisons to the character, "Gu Jia", from the series, "Nothing But Thirty" (三十而已), because Angelababy, being an A-List celebrity, was relegated to the side among her rich friends.
Zhang Ziyi Praises Angelababy's Acting in "A Murderous Affair in Horizon Tower"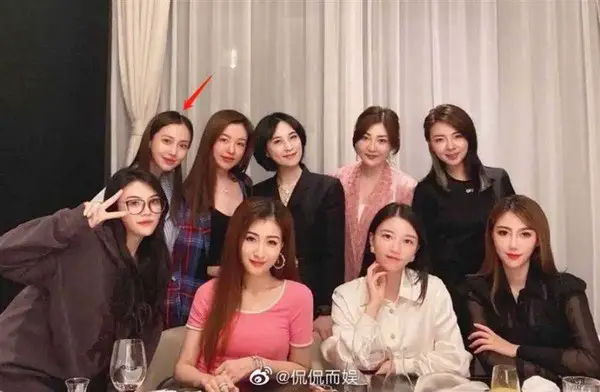 Yu Zheng Denies Dissing Michelle Chen After Saying He Regrets Angelababy Couldn't Be in "The Romance of the Condor Heroes"
Tong Yao (童瑶) portrays "Gu Jia", a housewife who tries to break into high society and the rich taitai circle to save her husband's company. There is an iconic scene where "Gu Jia" is relegated to the side in a group picture with the taitais because she doesn't have the same financial status and only carried a Chanel bag, while everyone else is carrying a Hermès. In the end, she was even cut out from the picture.
Angelababy Doesn't Want People to Tell Her Son, "Your Mom Can't Do Anything"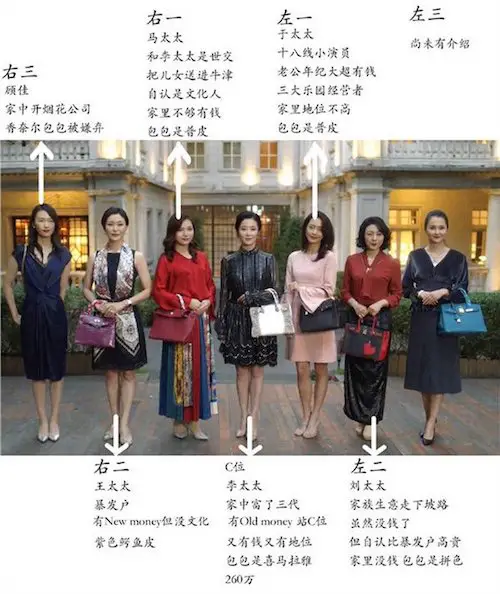 Samantha Ko Gets Praised and Yelled at for Slap Scene with Maggie Jiang in "Nothing But Thirty"
It's reported one of the friends' family is the China distributor for the Canadian silk bedding brand, Manito, one is the daughter-in-law of the Zhejiang Red Dragonfly company, while another is the daughter of the Ri Qing Group, which is a distributor of foreign luxury name brands in China.
EXO's Sehun Cried Watching C-Drama, "Nothing But Thirty"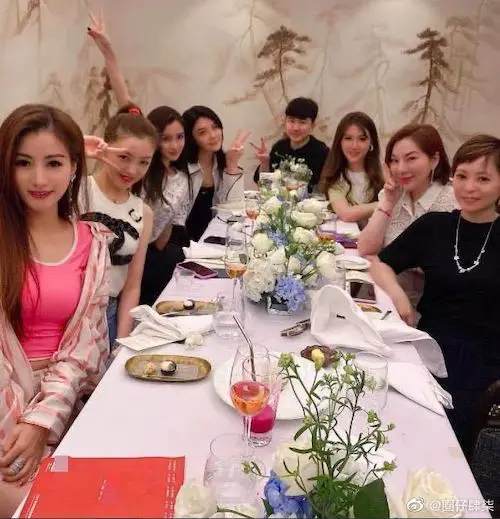 Angelababy Addresses Old Rumors Resurfacing She was Third Party in Huang Xiaoming's Relationship with Ex-Girlfriend, Li Fei'er
Due to the viral discussions, Angelababy responded to the debate about her standing position in the picture, which trended at #1 with over 4 million mentions. She said, "No need to mind who is standing where when taking pictures with friends. Every time I would look at whoever's seat has the best lighting, then I would go surround them. I am a person who likes simplicity. My friends don't like complications either. Be happy, do some meaningful things. Wishing everyone a happy national day holiday!"
Maggie Jiang Responds to Fans Wishlist in Casting Son Ye-jin as Her Character in Korean Remake of "Nothing But Thirty"