When "Chinese Paladin 3" (仙剑奇侠传三) came out in 2009, the series became a hit favorite and catapulted stars like Hu Ge (胡歌), Wallace Huo (霍建華), Yang Mi (杨幂), Cecilia Liu Shishi (刘诗诗), Tiffany Tang Yan (唐嫣), and more to newfound popularity. The cast all became good friends and even created many ships. Yang Mi and Cecilia Liu were often coupled as the "ShiMi CP" for their tight friendship.
Yang Mi Almost Caused Kris Wu to Accept Wang Yibo's Award at the Tencent Video "All Star Night 2020"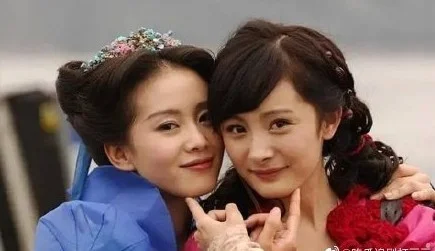 Yang Mi Explains Why She Rejected Joining "Sisters Who Make Waves"
The two good friends were popular for being celebrity best friends. They would often take pictures together. However, when both of them got married, neither attended each other's wedding. After that, they were seen less together. The last time they were seen in public together was in 2017. This spurred on rumors that they might have had a falling out.
Fans were delighted when Cecilia Liu and Yang Mi appeared together at the VOGUE Film in Celebration of CHANEL and Cinema event on November 19. The two were even sitting together with William Chan (陳偉霆), who has worked with both of them. Yang Mi and Cecilia Liu being in the same frame together immediately trended on Weibo. Fans rejoiced at seeing this "reunion" and left comments saying, "reunion of the century", "Finally able to wait for this day to come", "Live long enough and I'll see my ShiMi CP.".