Ever since "The Untamed" (陈情令) aired, the male leads, Xiao Zhan (肖战) and Wang Yibo (王一博), have been busy promoting the series due to the warm reaction from fans. The two have been doing constant interviews, held a fan meeting, and going on variety shows to share their experiences on set. Although the series was filmed last year, Wang Yibo and Xiao Zhan were still able to recall some interesting moments they experienced while working at the Sina offices as editors for a day.
"The Untamed" Director, Chan Ka Lam, Speaks Up for Xiao Zhan After He was Awarded "Most Disappointing Actor"
Korean Netizens are Loving Wang Yibo and "Lan Wangji" After Watching "The Untamed"
Why they had to apologize to the director
Even though there are some dramatic scenes they have to film, the two are often joking around between takes to lighten the mood. Xiao Zhan had revealed that whenever he and Wang Yibo have to stare at each other, he wants to laugh, which ends up creating bloopers. He also reveals there was a scene where they filmed until 4 am and both of them were really tired. Xiao Zhan said the two of them tend to laugh uncontrollably whenever they are tired. During filming for that scene, they couldn't hold it in anymore. So they turned to "fighting" to ease off their fatigue. They tried to hit each other and tell each other to stop laughing, but Xiao Zhan said they still couldn't stop. The both of them ended up having to apologize to the director after finishing the scene.
Hong Kong Actress, Do Do Cheng, Praises Xiao Zhan's Performance in "The Untamed" and Reveals Her Affinity with Him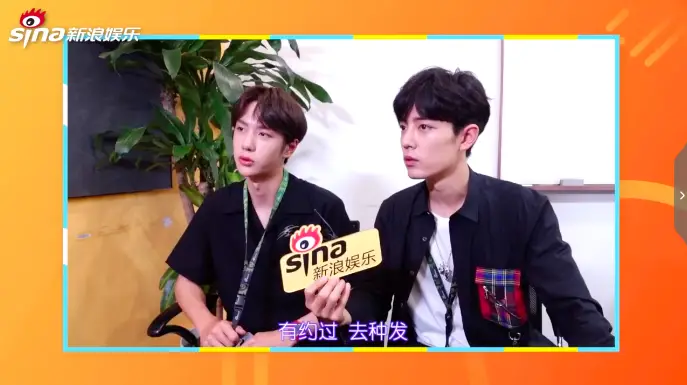 Xiao Zhan Dedicates Birthday Post to Wang Yibo and Fan Girls are Going Crazy
Failed meetups
When asked what they would do to rescue their hairlines, Wang Yibo revealed he and Xiao Zhan had once agreed to meet up and get hair plugs together. Due to the hair pieces and the glue that gets stuck onto their hair, they have to use alcohol to remove it, which damages their hair. However, they never went to get it done because they didn't have time. Once Xiao Zhan heard Wang Yibo reveal this secret of theirs, he laughed a bit and said, "You're bringing out the old stuff."
Xiao Zhan and Wang Yibo Want to Collaborate Again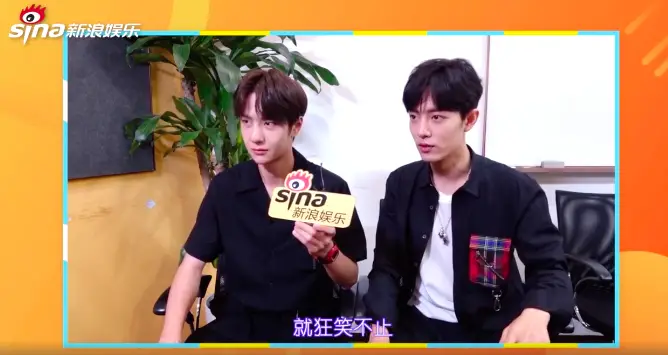 Xiao Zhan and Wang Yibo Gave Lots of Fan Service at "The Untamed" Fan Meeting
They also had another failed attempt to go snowboarding. Xiao Zhan wanted to learn how to snowboard and had arranged to go together last year, but because of schedule constraints, they kept pushing it back. Ultimately, Wang Yibo ended up going himself earlier this year.
Wang Yibo Complains about Xiao Zhan Bullying Him While Filming "The Untamed"
Other interesting tidbits the two revealed that day:
They like to sleep in the nude.
Wang Yibo doesn't sleep with the lights off. He keeps the TV and the hallway lights on at hotels. Xiao Zhan kept trying to scare Wang Yibo, asking him, "What if the TV jumps channels suddenly?"
Watch the entire clip here: https://www.weibo.com/tv/v/HE1QTr70c?fid=1034:4395400673613071