After getting surgery for the knife wounds on his abdomen and right hand in Zhongshan, China, Simon Yam (任達華) was transported back to a Hong Kong hospital on the same day the attack happened. It was reported Simon Yam requested to be transported back to Hong Kong as he wanted to be treated by his regular doctor and it would be easy for his family to visit and take care of him.
Simon Yam Returns to Work and Reunites with His "Son", Johnny Huang Jingyu, in "Feel The World"
Simon Yam Released from the Hospital
EEG's initial update about Simon Yam's condition stated there was some concern about the severity of the injuries sustained on his right hand. They were waiting for doctors to review and decide if a second surgery was needed. It was decided a follow up surgery would be best to ensure the nerve tissue was reconnected properly. Simon Yam had the surgery on the morning of July 21, Hong Kong time, which lasted for two hours. He is currently recovering in ICU.
Simon Yam Stabbed Multiple Times by Mysterious Man on Stage
Qiqi (琦琦) spoke to reporters today and updated Simon Yam's condition: "What Brother Wah did today was all follow up surgeries to ensure he is safe. The surgery was very successful." Qiqi also shared she and daughter, Ella Yam (任晴佳), were both very worried about Simon Yam's condition. However, after the second surgery was performed, Qiqi posted a picture up of family members holding Simon Yam's hand. She wrote: "Our family will accompany Simon Yam. Let's all add oil with Brother Wah. Thank you everyone for your concerns and greetings."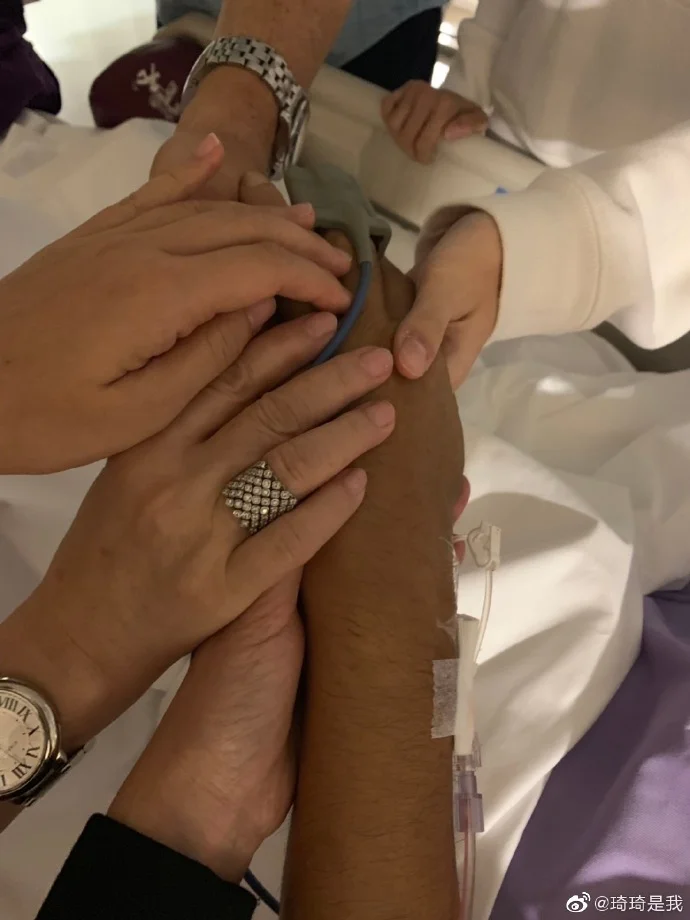 It was first rumored that the attacker had mistaken Simon Yam for a boss that owed him backpay. After Chinese authorities initial investigation, it's believed the man had delusional thoughts and kept thinking he knew Simon Yam. They are still trying to find out the attacker's motives.
Credit: hk.on.cc (1, 2), Qiqi Weibo, Simon Yam Weibo