After spending 5 days in the hospital, Simon Yam (任達華) was released today accompanied by EEG manager, Mani Fok. Even though he had surgery on his abdomen just five days ago, Simon Yam was already walking and moving about like he was never attacked.
Simon Yam Returns to Work and Reunites with His "Son", Johnny Huang Jingyu, in "Feel The World"
Simon Yam Had Follow Up Surgery on Injured Hand in Hong Kong
He spoke with the reporters for a bit and said: "Thank you everyone for your concern. The injuries will require some time for recovery. I will continue filming after I am fully recovered. I like to film. Thank you to everyone for your concern and support. It's been hard on everyone for these past few days. Starting from the incident in Zhongshan, immediately arranging for me to have surgery, following me back to Hong Kong, thank you to all the medical teams. I am really thankful for you guys. Thank you to Mr. Yeung for your care. Being in the hospital these past 5 days, the progress of the surgery was pretty good. The injury to my nerves requires some time [to recover.] I thank everyone. It's been hard."
Simon Yam Stabbed Multiple Times by Mysterious Man on Stage
Simon Yam also posted a picture on Weibo earlier today saying, "Let's go home."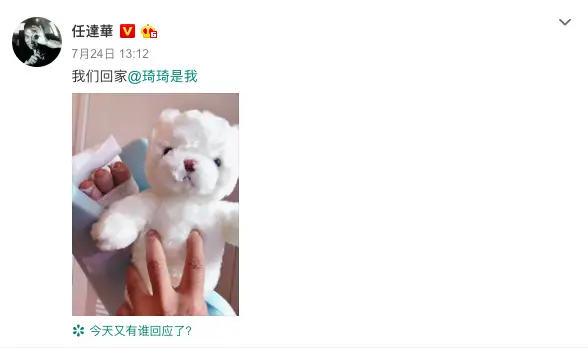 After Simon Yam's second surgery in Hong Kong, Mani Fok spoke to reporters about his condition. One of the reporters asked if they were going to go after the event company. Mani Fok explained, "They had sent their general manager to Hong Kong that day to discuss the matter. Brother Wah said there's no need to go after them as it's not their fault. He just wanted to know what was wrong with the guy and why he did it. I said Brother Wah you are too nice. However, we never thought about going after anyone. We just wanted to understand the situation and see what was going on with the attacker."
Reporters then wished him a speedy recovery, but also asked him if he was in pain. Simon Yam said, "With you guys so concerned about me, I can manage." As for wife Qiqi and daughter, Ella Yam, they were at the hospital earlier, but left first to prepare for his return home. Qiqi told Apple Daily HK she was there earlier and that Ella Yam especially went to the supermarket to prepare lunch for her father.