Chinese actor, Li Xian (李现), has been trending on Weibo almost everyday for his character as "Han Shangyan / Gun" in the popular series, "Go Go Squid!" (亲爱的, 热爱的 also known as 蜜汁炖鱿鱼) that's currently airing. Netizens have been shipping him and Chinese actress, Yang Zi (杨紫), his co-star in the series, as a CP due to their interactions. We rounded the top 12 reasons why Li Xian would make an ideal boyfriend.
Li Xian Claps Back at Netizen After She Shares Video of Someone "Encountering" Him
Li Xian Yelled at by Sasaeng Fans
1.Nice body
Cici Wang Claps Back at Haters After Being Accused of Using Li Xian to Promote Herself
2. Plays the guitar and occasionally sings off key http://t.cn/AilC399Q, http://t.cn/AilOX5xl
Netizens Suspect Li Xian and Cici Wang are Dating
3. Wears CK underwear
Why are Fan Girls Fawning Over Li Xian, the Male Lead in C-Drama, "Go Go Squid!"?
4. Has a silly laugh http://t.cn/AilxJ1TI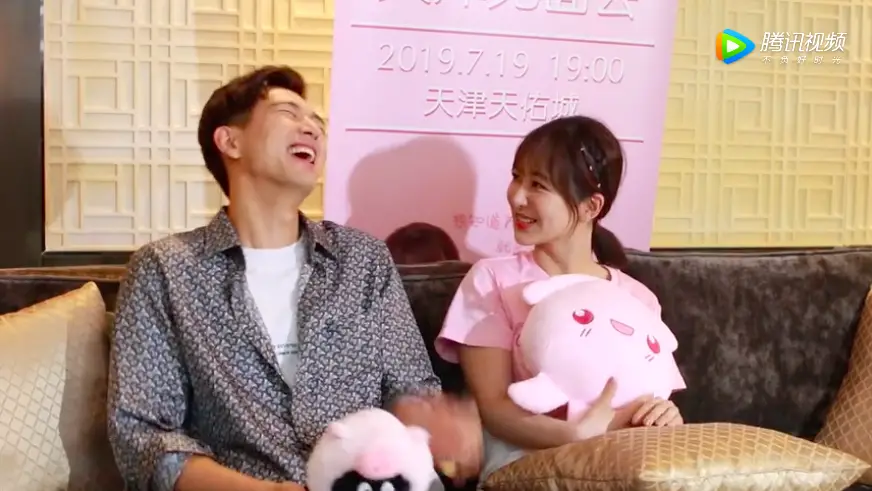 Netizens Have Crowned Li Xian as their "July Boyfriend"
5. Looks good in clothes
Yang Zi and Li Xian Gave Each Other Unscripted Kisses in "Go Go Squid! BTS Video
6. Looks good without clothes
Netizens Unhappy about Rumors of Li Xian Being Paired Up with Angelababy in New Series
7. He's a "nuan nan" (warm man). At the 7/19 Tianjin interview, he gave Yang Zi the plush doll to cover her legs as she was wearing a skirt with a middle split. He looked at her again and asked her if she wanted the pillow instead, but Yang Zi said she wanted the doll.
Watch the entire video of their interview from 7/19: https://v.qq.com/x/cover/xbd1y6fvwl3maoz/g0031usqkxw.html
8. Doesn't have an ideal type, says fate is very important. http://t.cn/Ailx8FLR
Netizens Dig Up Li Xian's Rumored Ex-Girlfriends
9. He likes cats. http://t.cn/AilXi3am
Netizens Have Mixed Reactions over Rumors of Xiao Zhan and Yang Zi Collaborating in New Series
10. Treats Yang Zi like a homie/brother. Li Xian was asked, "At what point during filming with Yang Zi, would your heart flutter? He responded: "You want me to flutter for my brother?! That's too much." http://t.cn/AilPmNKS
Yang Zi Rumored to Star in Chinese Remake of K-Drama, "Reply 1988"
11. Kept his promise to work out with Yang Zi after work, but she stood him up for hotpot. He even filmed himself working out and called out Yang Zi for not being there: http://t.cn/AilUvRSa
Jackson Wang Gets Shy Meeting His "Childhood Idol", Yang Zi, on "Go! Fridge"
12. Used to follow and liked IG posts from former AV actress, Asuka Kirara and Korean singer, IU
These were some of the PG-13 pictures he liked…
Li Xian wasn't the First Choice to Play "Han Shangyan" in "Go Go Squid!"
Li Xian Reveals His Ideal Type and Female Goddess
Li Xian and Yang Zi Improvised a lot While Filming "Go Go Squid!"
13. Doesn't drink or smoke
What Does Wang Anyu Have in Common with Li Xian?
14. Likes to go to the supermarket and cook
Lyric Lan Clarifies Dating Speculations with Li Xian
15. Likes to go to art galleries
Credit: Weibo (1, 2, 3, 4, 5, 6, 7, 8, 9, 10), Li Xian IG, Sohu (1, 2)