Now that Li Xian (李现) has cemented his place as a male god in the Chinese entertainment industry, everyone has been dying to know his ideal type and the qualities he looks for in a girlfriend. In a previous interview, he mentioned he doesn't have one and that it depends on fate when meeting the right person. However, in the latest interview, the hosts asks him a series of questions to reveal the type of girls he might be interested in, but he is too nice and gives very neutral answers. It looks like everyone has a chance at being "Xian's girlfriend"*. He also fails to mention a special someone when asked who is his female goddess.
Cici Wang Claps Back at Haters After Being Accused of Using Li Xian to Promote Herself
Netizens Suspect Li Xian and Cici Wang are Dating
Li Xian wasn't the First Choice to Play "Han Shangyan" in "Go Go Squid!"
Netizens Dig Up Li Xian's Rumored Ex-Girlfriends
Top 15 Reasons Why Li Xian is Ideal Boyfriend Material
Host: Smart and gentle or cheerful and active?
Li Xian: Both would be the best
Host: Older or younger?
Li Xian: Don't mind
Host: Long hair or short hair?
Li Xian: Both are acceptable
Host: Face or legs?
Li Xian: Both are good
Host: Hot pants or mini skirts?
Li Xian: It depends on what the girl likes, yes.
Host: Who is the female goddess in your mind?
Li Xian: It's the same as everyone because of dramas or movies that you like someone. For example, Scarlett Johansson, Rachael McAdams, Emma Stone, I like them all.
Host: Shouldn't you mention Yang Zi at this point?
Li Xian: Very sorry! Let's ask the question again! Ask it again, very sorry!
Host: Who is the female goddess in your mind?
Li Xian: Of course it's Teacher Yang Zi, right?
Yang Zi and Li Xian Gave Each Other Unscripted Kisses in "Go Go Squid! BTS Video
Li Xian and Yang Zi Improvised a lot While Filming "Go Go Squid!"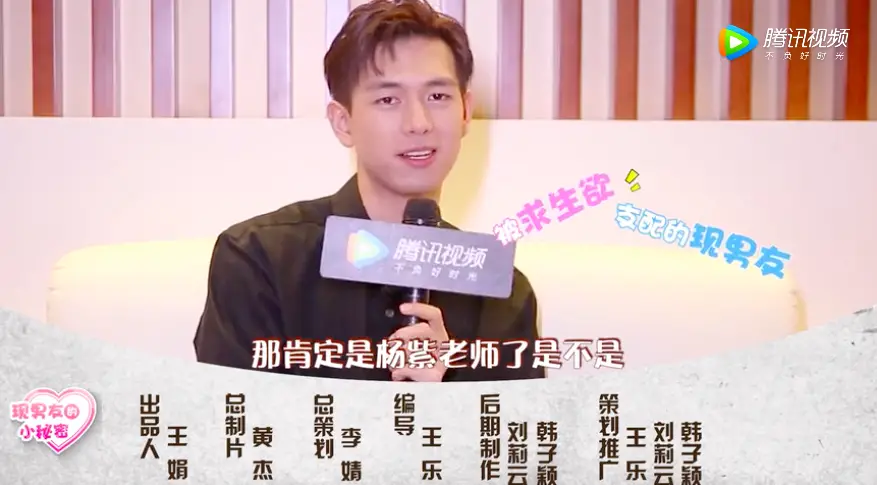 Why are Fan Girls Fawning Over Li Xian, the Male Lead in C-Drama, "Go Go Squid!"?
Netizens Have Crowned Li Xian as their "July Boyfriend"
Watch the interview here: https://v.qq.com/x/cover/h6577o2loiunrva/w090446zcw2.html
Credit: Tencent, Li Xian IG
Li Xian's name, "Xian" means current, so fans call themselves "现女友", which can mean "Xian's girlfriend, or "Current girlfriend."