Yang Zi (杨紫) and Li Xian (李现) star in the current hit C-Drama, "Go Go Squid!" (亲爱的, 热爱的 also known as 蜜汁炖鱿鱼) The film crew really knows how to promote the series as they released a recent BTS video of Yang Zi and Li Xian filming kiss scenes. However, there were two kiss scenes where one of them were not in the know, surprising the other person.
Li Xian Tries to Seduce His "Aunt", Li Yitong, with His Side Swept Ponytail in "Sword Dynasty"
What Does Wang Anyu Have in Common with Li Xian?
In one of the shots, Li Xian has Yang Zi cornered. All of a sudden Li Xian goes in and gives her a kiss, eliciting a very natural and shocked response from Yang Zi. She covers her mouth after the sudden kiss while listening to Li Xian continue reciting the lines. As it turns out, Li Xian and the director had previously discussed about this "unscripted kiss scene" and Yang Zi was not in the know. They wanted to get the most natural reaction and decided not to reveal it to Yang Zi.
Xiao Zhan and Yang Zi Officially Confirmed to Star in "The Oath of Love"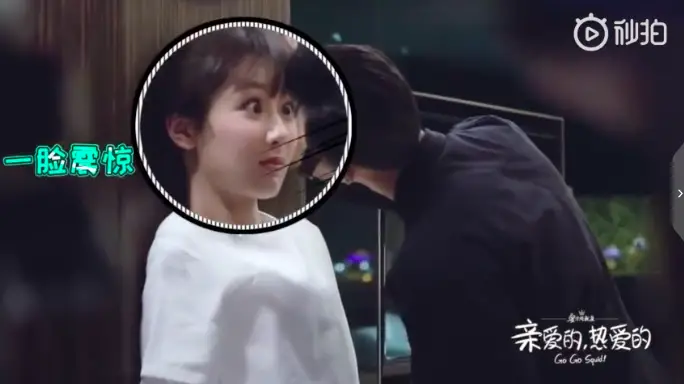 Li Xian wasn't the First Choice to Play "Han Shangyan" in "Go Go Squid!"
Netizens Dig Up Li Xian's Rumored Ex-Girlfriends
For the next kiss scene, it was Yang Zi's turn to be in cahoots with the director and plan another "unscripted kiss scene" to be used on Li Xian. Yang Zi comes up to Li Xian abruptly, but NGs as she is too nervous. Then on the next try, she goes in for the kiss, but Li Xian tries to dodge it. In the end, Yang Zi kissed him, leaving a smile on his face. After the scene is over, Yang Zi starts complaining about Li Xian saying, "What is your problem? You couldn't follow! I am so embarrassed! I jumped and you didn't…You treating me like this makes me have no face!"
Li Xian Reveals His Ideal Type and Female Goddess
Top 15 Reasons Why Li Xian is Ideal Boyfriend Material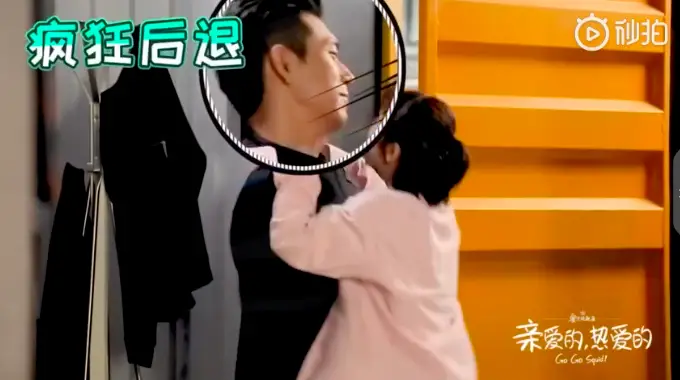 Why are Fan Girls Fawning Over Li Xian, the Male Lead in C-Drama, "Go Go Squid!"?
Netizens Have Crowned Li Xian as their "July Boyfriend"
Li Xian is bursting in laughter and explains, "Director, you can't have secrets. You should directly tell me. This move works on her not on me. It wouldn't be fake. I thought she was trying to hit me!" Yang Zi laughs and retorts back, "Why would I hit you? You made me so angry just now. I wanted to kiss you and you dodged me."
Jackson Wang Gets Shy Meeting His "Childhood Idol", Yang Zi, on "Go! Fridge"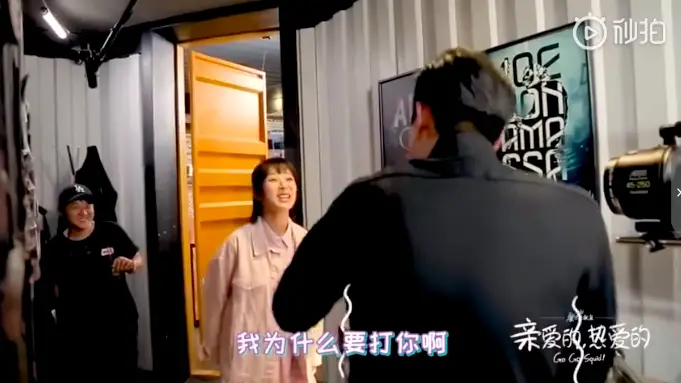 Watch the "unscripted kiss scenes": http://t.cn/Ailqn9JO
Credit: ETtoday.net, Weibo (1, 2)