After much speculation and debate from netizens, it has been officially confirmed Xiao Zhan (肖战) and Yang Zi (杨紫) will be starring in a new series called, "The Oath of Love" (余生请多指教). There were mixed reactions from netizens when Yang Zi was first rumored to be starring alongside Xiao Zhan back in July. They left comments saying Yang Zi didn't fit the character as the series is based on a popular novel. The rumors started ramping up the past few days when it was reported the series had started filming with Xiao Zhan and Yang Zi. Many netizens refused to believe the rumors and left comments saying, "Wait for the official announcement."
Xiao Zhan is Asked to Choose Between Acting and Singing
Yang Zi Emphasizes She's Single on "Single's Day"
A picture of Xiao Zhan in costume was leaked a few days ago: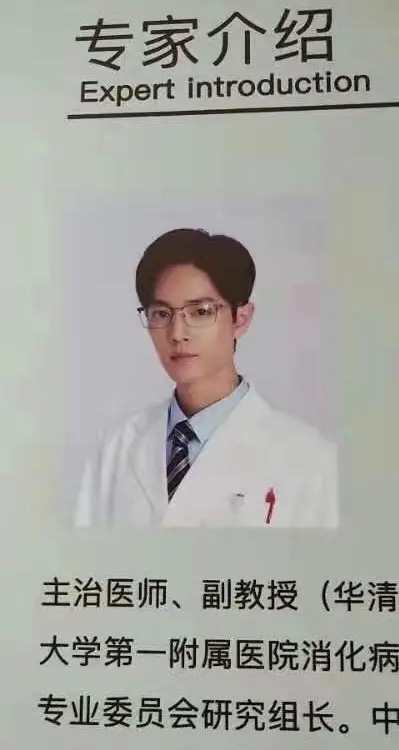 Xiao Zhan Reminds Himself Not to Let Fame Get to His Head
Both actors are just coming off of a great run from their respective highly popular series, "The Untamed" and "Go Go Squid!" The official Weibo account released promo pictures of the cast today. They also shared audio messages recorded by Xiao Zhan and Yang Zi portraying their characters and expressing how they are looking forward to meeting each other this summer.
Alec Su Responds to Yang Zi Not Being Selected in His 2015 Directorial Debut, "The Left Ear"
Xiao Zhan's: http://t.cn/AiHXKG1L?m=4405498956706653&u=6563815565
Yang Zi's: http://t.cn/AiHXoars?m=4405498704781478&u=6563815565
Xiao Zhan and Yang Zi also introduced their characters with pictures representing their roles. Xiao Zhan who is playing a doctor, said, "Today, I can unlock my new career. I am Gu Wei (顾魏). Everyone, please give your advice." As for Yang Zi, she plays a cellist. She wrote, "Cellist, Lin Zhixiao (林之校), officially reports for duty, everyone, please give your advice!" ​
How did Yang Zi Dupe Dylan Wang into Joining "Chinese Restaurant 3"?
Xiao Zhan Talks about His "Nude" Scene in "Jade Dynasty"
Character introduction
Xiao Zhan's character ,"Gu Wei" (顾魏), is a 31 year old gastroenterologist. His character is supposed to be mature, wise, and lonely. He is said to be cold on the outside, but is actually a really warm and kind person. Yang Zi's character, "Lin Zhixiao" (林之校), is a 21 year old cellist studying music in her third year of university. She is lively and cheerful. Her character is passionate and doesn't give up easily. The 10 year age gap between the leads are the same as Yang Zi and Li Xian's characters in "Go Go Squid!."
Netizens Have Mixed Reactions over Rumors of Xiao Zhan and Yang Zi Collaborating in New Series
Now that the cast is confirmed, netizens are worried Xiao Zhan's nose is going to fall victim to Yang Zi's fingers:
Xiao Zhan is the Latest Celebrity Victim of Sasaeng Fans
It seems Li Xian fell victim to Yang Zi's fingers the most. Here is a compilation of all the times Yang Zi attacked her male co-stars noses: http://t.cn/AiHxGwqX
Are you guys looking forward to Xiao Zhan and Yang Zi's chemistry?