These past few days, there have been rumors circulating that Xiao Zhan (肖战) and Yang Zi (杨紫) will be filming together on a new series called "The Oath of Love"(余生,请多指教). The series is based on a novel with filming is set to start next month. Xiao Zhan is coming off the popularity of "The Untamed" (陈情令), while Yang Zi is already an established actress with "Go Go Squid!" (亲爱的,热爱的) elevating her status even more. However, there are some netizens that are not exactly on board with Xiao Zhan being paired up with Yang Zi for this series.
Xiao Zhan: I'm Still the Same Xiao Zhan
Xiao Zhan Trapped in Revolving Doors by Fans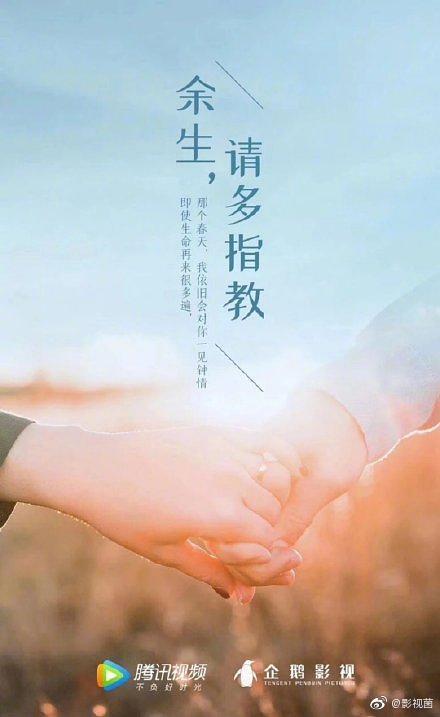 Xiao Zhan Talks about His "Nude" Scene in "Jade Dynasty"
How did Yang Zi Dupe Dylan Wang into Joining "Chinese Restaurant 3"?
Xiao Zhan would be playing "Gu Wei" (顾魏), a 31 year old gastroenterologist. His character is supposed to be mature, wise, and lonely. He is said to be cold on the outside, but is actually a really warm and kind person. As for Yang Zi, she is playing "Lin Zhixiao" (林之校), a 21 year old cellist studying music in her third year of university. She is lively and cheerful. Her character is passionate and doesn't give up easily. The 10 year age gap between the leads are the same as Yang Zi and Li Xian's characters in "Go Go Squid!."
Xiao Zhan and Yang Zi Officially Confirmed to Star in "The Oath of Love"
Xiao Zhan Dedicates Birthday Post to Wang Yibo and Fan Girls are Going Crazy
Once the rumors got out, some netizens were unhappy with the pairing. Many felt Yang Zi was not suitable for this role and doesn't match well with Xiao Zhan. They left comments such as: "Please, no Yang Zi!", "Following Xiao Zhan, my heart has died a bit. I really don't like Yang Zi. She's always touching her male co-stars just because they are "brothers." She's not really pretty anyways. Her face is so stiff, why is she always playing pretty roles?", "So they changed the female lead? I really get annoyed looking at Yang Zi.", "Don't want, don't want. Can we let Xiao Pretty go? I can't swallow Yang Zi.", "I don't want Yang Zi to be the female lead."
However, there were also some Xiao Zhan fans that defended the pairing. Some of the comments said, "Nonsense, Xiao Zhan fans really like Yang Zi.", "Xiao Zhan fans aren't unsatisfied. Xiao Zhan fans respects all collaborating actors.", "Xiao Zhan fans didn't say anything. Don't put this on us."
Yang Zi and Li Xian Gave Each Other Unscripted Kisses in "Go Go Squid! BTS Video
Jackson Wang Gets Shy Meeting His "Childhood Idol", Yang Zi, on "Go! Fridge"
There hasn't been any official announcements yet about the series or the cast. The only person who can be confirmed is Xiao Zhan as he and the series' official Weibo account are following each other. However, the followers list also shows they are following fellow actresses, Lareina Song (宋祖儿), and Yukee Chen Yuqi (陈钰琪). It's uncertain if there were indeed changes in the casting. Everyone will just have to wait for the official announcements.
Credit: Sohu (1, 2), Xian Zhan Weibo, Yang Zi Weibo, Weibo