Xiao Zhan's (肖战) rabid fans are at it again. After gaining immense popularity as "Wei Wuxian" (魏无羡) in "The Untamed" (陈情令), fans have been chasing Xiao Zhan everywhere he goes. First, it was the sasaeng fans changing his flight tickets. Then, it was a bunch of fans chasing him out of the airport. Now, it's a bunch of fans squatting at his hotel and then trapping him in the revolving doors.
Xiao Zhan Would Announce His Relationship if He was Dating
Xiao Zhan Reminds Himself Not to Let Fame Get to His Head
Screenwriter Throws Shade at Xiao Zhan, Says Leads are Only There to Attract Box Office Traffic
Xiao Zhan Talks about His "Nude" Scene in "Jade Dynasty"
Xiao Zhan recently started filming for his new series, "The Oath of Love" (余生请多指教), in Wuxi. Fans have been squatting outside his hotel waiting for his return. A few days ago, Xiao Zhan return to his hotel at night after completing filming for the day. Once a group of fans noticed him, they quickly followed him into the hotel to snap pictures of him. Because the fans were following too closely, Xiao Zhan, his staff members, and a bunch of fans were trapped in the revolving doors for a bit. Xiao Zhan's female assistant had to tell the fans to back off in order for the doors to start moving again.
Xiao Zhan Protects His Sasaeng Fans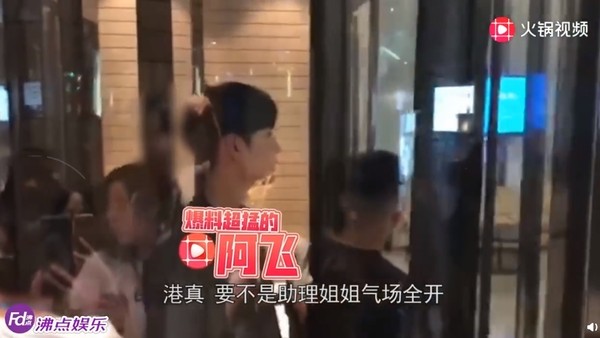 Xiao Zhan is the Latest Celebrity Victim of Sasaeng Fans
Netizens Have Mixed Reactions over Rumors of Xiao Zhan and Yang Zi Collaborating in New Series
Once Xiao Zhan got out, fans started surrounding him and taking pictures up close. However, once he got in to the elevator, he stood at a corner with his back facing the fans. A staff member was seen checking up on him, but Xiao Zhan appeared unresponsive. It's safe to say Xiao Zhan was upset, but also feeling helpless at the fans' behaviors.
Xiao Zhan and Wang Yibo Want to Collaborate Again
Xiao Zhan and Yang Zi Officially Confirmed to Star in "The Oath of Love"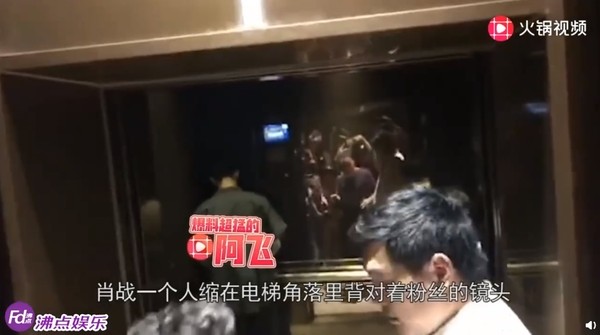 Watch the video here: http://t.cn/AiQC3gEO
Credit: ETtoday.net, Weibo (1, 2)