Xiao Zhan (肖战) gained tremendous popularity after starring in "The Untamed" (陈情令), which is currently airing. A lot of fans started following Xiao Zhan and his activities. However, with popularity comes the cray cray sasaeng fans. In the dawn of the 24th, Xiao Zhan was en route to the airport to board a flight for work. However, he found out his ticket was canceled and making him miss his flight.
Xiao Zhan Continues to Suffer Backlash from the AO3 Controversy
Screenwriter Throws Shade at Xiao Zhan, Says Leads are Only There to Attract Box Office Traffic
A netizen on Weibo posted details about Xiao Zhan's situation: "No, someone canceled his check in status. He didn't know. The flight already took off, but he wasn't able to board the plane." Someone in the comments revealed the real reason why Xiao Zhan's flight check in was canceled. It was due to a sasaeng fan who wanted to take the same flight as Xiao Zhan and make it convenient for them to follow him. The person was able to have his check in status canceled and made him stay at the airport during the early morning hours. It's reported there were no staff members with Xiao Zhan at the time. These sasaeng fans were able to help him check in to the new flight with his cell phone and ID numbers and even changed his seat so that he would be sitting next to them!
Xiao Zhan Protects His Sasaeng Fans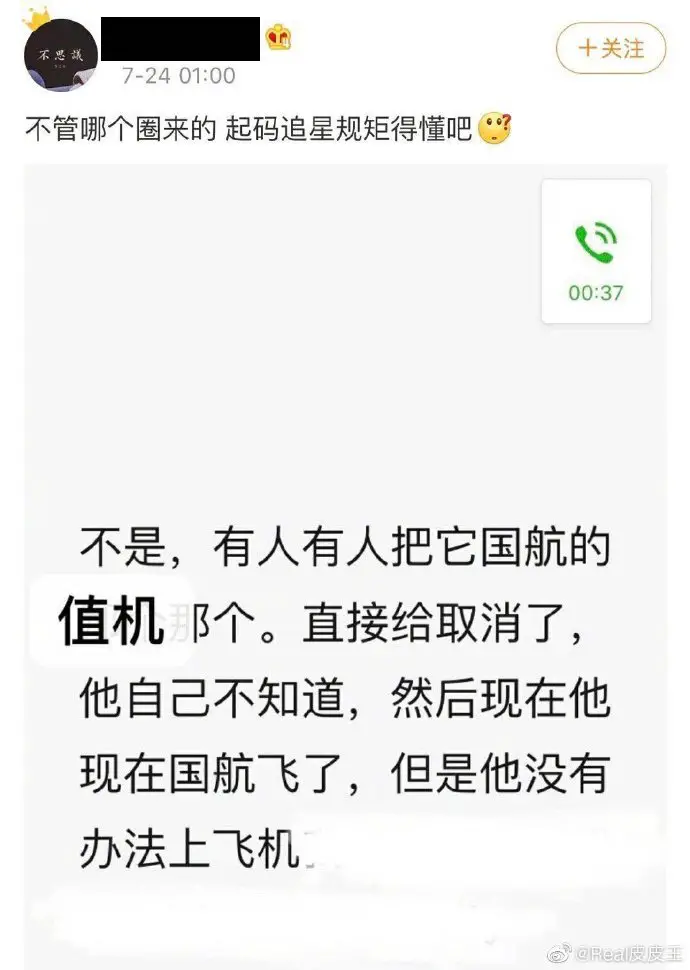 Xiao Zhan Trapped in Revolving Doors by Fans
Fans were livid and questioned why someone else was able to cancel his check in status. It turns out the system allows someone else to cancel a passenger's check in eligibility as long as they have their ID number. The sasaengs most likely got it from scalpers who are selling celebrities' ID and cell phone numbers. Once the news got out, fans left comments such as: "What the hell? Do these sasaengs have no shame?", "Sasaengs changing his flight is considered legal.", "This is crazy."
Xiao Zhan Dedicates Birthday Post to Wang Yibo and Fan Girls are Going Crazy
Xiao Zhan had already escaped scalpers and sasaengs before around July 20. He noticed he was being followed by scalpers on the highway. So he spent four hours on the highway trying to evade and mislead them in different directions, which he did successfully. However, there were sasaengs who were able to get names of the hotels Xiao Zhan was staying at from scalpers. There were four different hotels from Shanghai, Nanjing, and Tianjin. As it turns out, Xiao Zhan wasn't staying at any of the listed hotels, tricking both the sasaengs and scalpers. He was seen at Disneyland that day. It's evident Xiao Zhan values his privacy a lot.

Xiao Zhan and Wang Yibo Want to Collaborate Again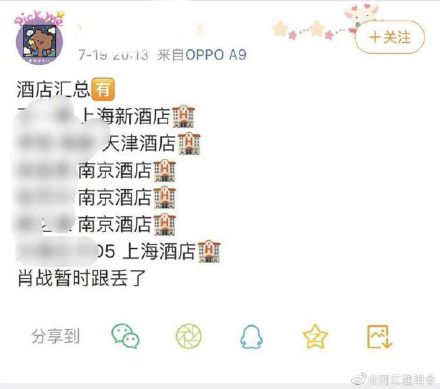 Xiao Zhan and Wang Yibo Reveal Their Failed Meetups and Why They Had to Apologize to the Director while Filming "The Untamed"
This isn't the first time sasaengs have altered a celebrity's schedule. Sasaeng fans had canceled Fan Chengcheng and his team's flight tickets on a few occasions, with the latest occurrence happening in June. Out of desperation, one of Fan Chengcheng's posed on Weibo to warn the fan and to ask them to stop the behavior.