Netizens' "July Boyfriend", Li Xian (李现), is in the news again. While his series, "Go Go Squid!" (亲爱的热爱的), finished airing recently, his popularity is still rising. Even when netizens drummed up "evidence" of him and his "Tientsin Mystic" (河神) co-star, Cici Wang (王紫璇), dating, it made it to major news outlets like Sina and Sohu.
What Does Wang Anyu Have in Common with Li Xian?
Li Xian Yelled at by Sasaeng Fans
The major news outlets reported today that netizens found evidence of a possible romance between Li Xian and Cici Wang. This wouldn't be the first time the two were rumored to be dating. It's unsure what triggered the dating rumors again. The two have been a fan favorite couple ever since "Tientsin Mystic". Off camera, they are also good friends and have hung out together on numerous occasions.
Cici Wang Claps Back at Haters After Being Accused of Using Li Xian to Promote Herself
In prior dating rumors, netizens found a lot of similarities between the two. They showed pictures of them liking the same television shows, posting pictures from the same art gallery, and using the same accessories. Netizens even suspect the tattoo on Li Xian's ankle was inspired by the famous painting, "The Great Wave", which Cici Wang had once said was her favorite on IG.
Li Xian and Yang Zi Improvised a lot While Filming "Go Go Squid!"
Li Xian wasn't the First Choice to Play "Han Shangyan" in "Go Go Squid!"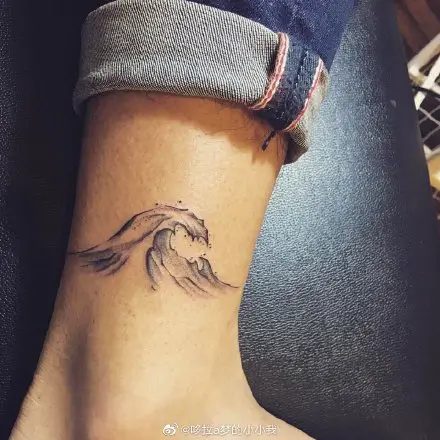 Li Xian Reveals His Ideal Type and Female Goddess
The new evidence doesn't substantiate any of the rumors. It shows pictures of them going to an art gallery together, wearing "matching couple" Snoopy t-shirts, and Cici Wang liking a post about the movie, "Green Book" after Li Xian posted about it first. The both of them definitely have similar interests in art and movies.
Netizens Unhappy about Rumors of Li Xian Being Paired Up with Angelababy in New Series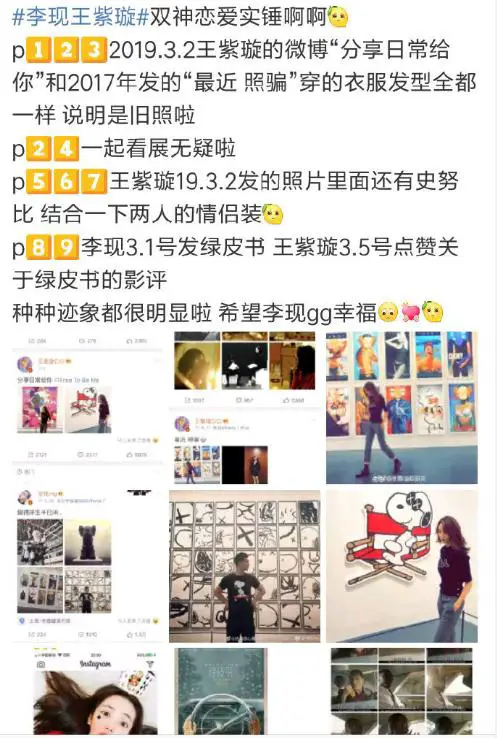 Yang Zi and Li Xian Gave Each Other Unscripted Kisses in "Go Go Squid! BTS Video
On Li Xian's birthday last year, Cici Wang posted a song "I Love You" on Weibo, which netizens suspect was dedicated to Li Xian.
Why are Fan Girls Fawning Over Li Xian, the Male Lead in C-Drama, "Go Go Squid!"?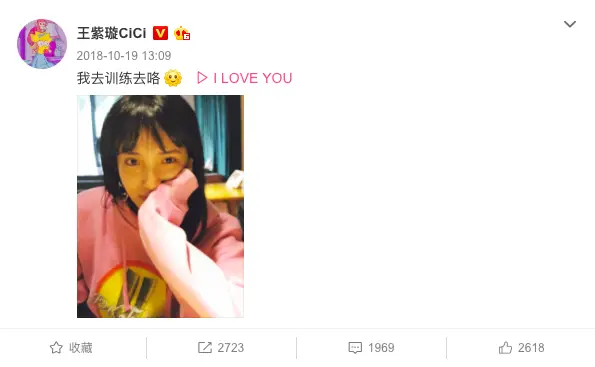 Netizens Dig Up Li Xian's Rumored Ex-Girlfriends
A netizen recently shared pictures back from June 2017 that she suspects were of Li Xian and Cici Wang working out together at a Shanghai hotel. There were no pictures of their faces, but the netizen supports her claims by showing the clothes worn by the girl in the picture with Li Xian are very similar to the ones Cici Wang has worn before.
Top 15 Reasons Why Li Xian is Ideal Boyfriend Material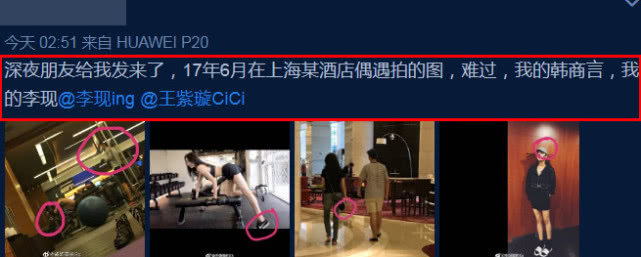 Netizens Have Crowned Li Xian as their "July Boyfriend"
Sina Entertainment reached out to Li Xian's team on the rumors and they responded back with the Nick Young meme and didn't say anything else further. Cici Wang's side has not responded.
Li Xian Grilled By His Elders on Why He isn't Dating Yet