Netizens have been in heavy debate over alleged evidence of Wang Yibo (王一博) dating an heiress, Emily Qi (綦美合), over the past few days. Wang Yibo fans and Xiao Zhan-Wang Yibo CP fans took turns debating over the supposed evidence showing the two are dating. The two were first rumored last year when netizens claimed Wang Yibo was pursuing Emily Qi. Wang Yibo's company, Yuehua Entertainment, immediately issued an official statement denying the rumors. However, this time around, they still haven't responded to it. There were multiple topics surrounding the two trending on Weibo today.
Wang Yibo Vents Frustration at Sasaeng Fans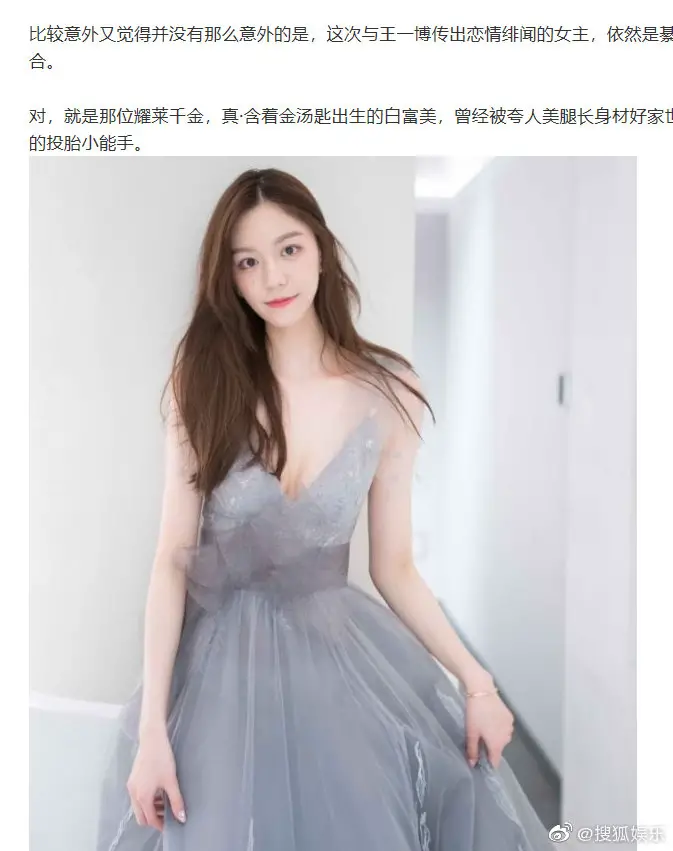 Korean Netizens are Loving Wang Yibo and "Lan Wangji" After Watching "The Untamed"
Emily Qi is an heiress to the Sparkle Roll Group Limited (耀萊集團), which is in the business of bringing luxury brands to China. She is 19 years old and stands around 176 cm. Rumors have been going around that she recently got into SM Entertainment's modeling division to be a trainee.
"Legend of Fei" Crew Defends Wang Yibo over Rumors He Acted like a Big Shot on Set
Exhibit A
Wang Yibo's sasaeng fans claim this is a video of him on a flight scrolling through a WeChat message between him and Emily Qi. They claim it's Wang Yibo and Emily Qi based on the "evidence" below:
Watch the video here: http://t.cn/AiHfMsaf?m=4405225311882230&u=3212642182
Yuehua Entertainment Addresses Wang Yibo's Dating Rumors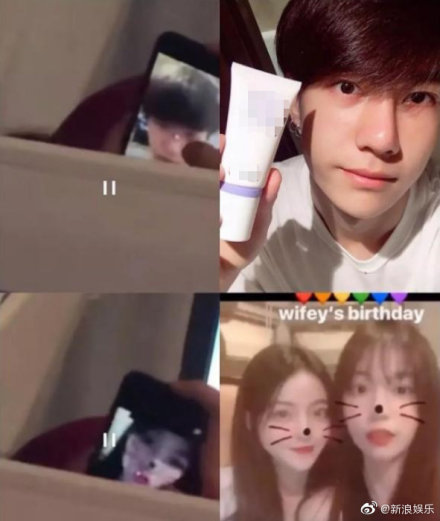 Wang Yibo's Cell Phone Number Exposed by Scalpers
Wang Yibo Complains about Xiao Zhan Bullying Him While Filming "The Untamed"
Exhibit B
Netizens claim Wang Yibo recently changed his Instagram account name to match Emily Qi's.
Xiao Zhan Dedicates Birthday Post to Wang Yibo and Fan Girls are Going Crazy
Exhibit C
The last straw for many Wang Yibo fans are the matching sneakers. Netizens claim the second picture is of Wang Yibo and Emily Qi that was supposedly posted on Emily Qi's other account. The third picture was posted by Emily Qi's fan club that was retrieved from her actual account. Netizens claim the second picture can be further proof due to the selfie of Wang Yibo from the same account in the fourth picture. Some netizens claim the account is just an ordinary person and not Emily Qi's.
Thai Actor, Push, was Mistaken for Wang Yibo
Emily Qi's Older Brother Seemingly Addresses New Dating Rumors with Wang Yibo
Many Wang Yibo's fans are conflicted about the rumors with some saying they will stop being his fan. They are battling it out with netizens each day to prove/disprove the dating rumors with their own evidence. Some netizens believe there might be some truth to the rumors as Wang Yibo nor his company have yet to address the rumors this time around. A netizen also brought up Wang Yibo once mentioned on a show that he wouldn't disclose his relationships to the public.