These scalpers (黄牛) are at it again. This time, they got a hold of Wang Yibo's (王一博) cell phone number and sold it to the mass. Some of Wang Yibo's so called fans bought it from scalpers and actually called him. One of Wang Yibo's fan club also confirmed the news and condemned the sasaeng-like behavior.
Yuehua Entertainment Condemns Sasaeng Fans for Installing Tracking Device to Follow Wang Yibo
Wang Han Addresses Comments He Made about Wang Yibo Fans Calling Themselves "Mama"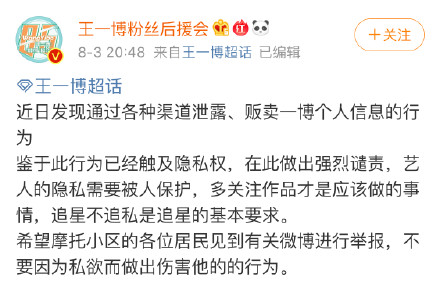 "Legend of Fei" Crew Defends Wang Yibo over Rumors He Acted like a Big Shot on Set
These fans actually called Wang Yibo and shared their experiences online.
Fan account #1:
"Wang Yibo's phone number has been exposed. It's being sold everywhere by scalpers, but it's confirmed to be true. My body is shaking all over.
The first time calling, Wang Yibo: Who are you looking for? Who are you looking for?
I hung up.
Afterwards, he called back.
I pretended I didn't know and said: "Wei, hello"
Wang Yibo spent half a minute and kept saying: "Tell them not to call me anymore, can you do that?"
I didn't dare say anything else but "oh, oh, oh, ok, ok, ok. I know, I know." Then he hung up."
Thai Actor, Push, was Mistaken for Wang Yibo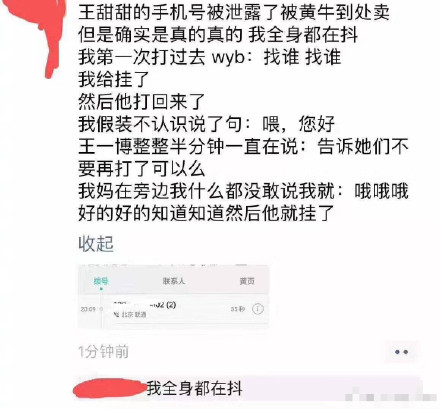 Yuehua Entertainment Addresses Wang Yibo's Dating Rumors
Fan account #2:
"Wang Yibo picked up again!!
This is too good!
So hard to find someone courageous enough to call. Idol was so gentle when he picked up the phone. In the end, I immediately hung up. I will continue charging tomorrow! I want to know when Li Xian and Xiao Zhan will respond to their girlfriends' messages."

Wang Yibo and Heiress, Emily Qi, Embroiled in Dating Rumors Again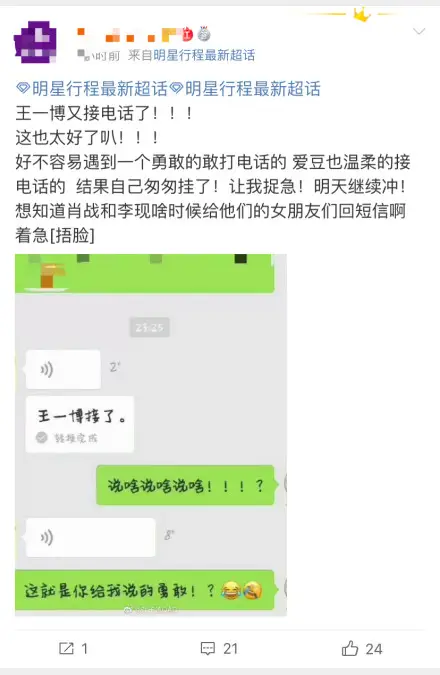 Xiao Zhan Dedicates Birthday Post to Wang Yibo and Fan Girls are Going Crazy
Fan account #3:
"Wang Yibo's phone number was expensive! He actually picked up call after call, so gentle!"
Fan account #4:
"What kind of fairy like idol is Wang Yibo? He actually picked up call after call, so gentle! Such an interesting boy."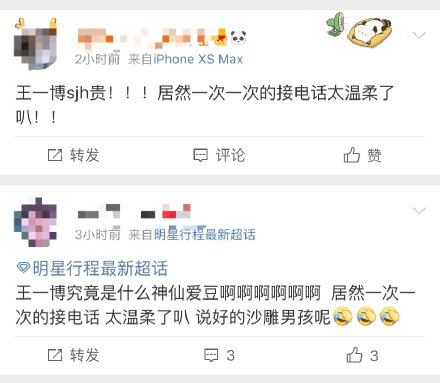 Wang Yibo Vents Frustration at Sasaeng Fans
None of these so-called fans felt any remorse with one person even saying she will continue doing it. Wang Yibo addressed the issue and showed a picture of him receiving 194 calls.
Xiao Zhan and Wang Yibo Reveal Their Failed Meetups and Why They Had to Apologize to the Director while Filming "The Untamed"
He expressed: "Don't call my number anymore. Don't use my number to login to any application. Also, don't buy my number anymore. This has seriously affected my lifestyle. Don't waste this money. Please rationally love me. I will change my number tomorrow. (Do you guys know how troublesome it is to change numbers? I am someone who doesn't like to be troubled.)"
Xiao Zhan and Wang Yibo Want to Collaborate Again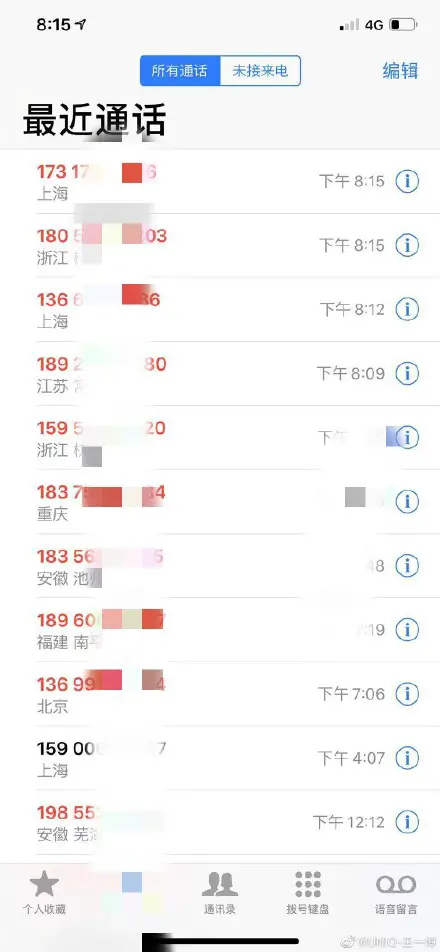 Wang Yibo Complains about Xiao Zhan Bullying Him While Filming "The Untamed"