Even though "Go Go Squid!" (亲爱的热爱的) just ended, Li Xian (李现), who was crowned as netizens' "July Boyfriend" is still immensely popular. Some netizens were a bit critical about his popularity waning when there were reports about a recent fan event being canceled due to a lack of participants. Some even made comments about Li Xian only limited to just being a "July Boyfriend." However, it was later cleared up by Li Xian's fan club that he wasn't showing up. They also clarified they didn't promote the event well enough, making a lot of fan club members unaware about the event. This topic even trended on Weibo's hot search list.
Angelababy Gets Candid about Being Known Only Because of Huang Xiaoming and Not Having any Notable Works
Netizen Calls Angelababy a "Disgrace" at Paris Fashion Week Because of One Picture
Li Xian wasn't the First Choice to Play "Han Shangyan" in "Go Go Squid!"
Li Xian Reveals His Ideal Type and Female Goddess
Netizens Dig Up Li Xian's Rumored Ex-Girlfriends
Now there have been rumors circulating Li Xian will be starring alongside Angelababy in a drama adapted from the novel called "Walk Through Fire For You" (他从火光中走来) (tempory name). The series talks about a firefighter's love with the female lead. It was previously rumored Johnny Huang Jingyu (黄景瑜) and Dilraba (迪丽热巴) would be starring in the series. Li Xian fans and netizens aren't happy about the pairing primarily due to Angelababy's oft-criticized acting.
Huang Xiaoming and Angelababy Respond to Divorce Rumors
Netizens reaction to the pairing
Netizens have also pointed out Angelababy tends to film new series with male leads who have a break out hit, case in point: Allen Deng (邓伦), Zhu Yilong (朱一龙), and Huang Xuan (黄轩). Most of Angelababy's series have also flopped or weren't well received. Her latest series with Allen Deng and Zhu Yilong, "My True Friend", boasted a lot of high visuals and should've done well being that she had two male gods acting alongside her. However, even with the acting skills and popularity of the two male leads, the series didn't fare well.
Angelababy's Husband and Ex-Boyfriend Missed Out on Opportunity to Work Together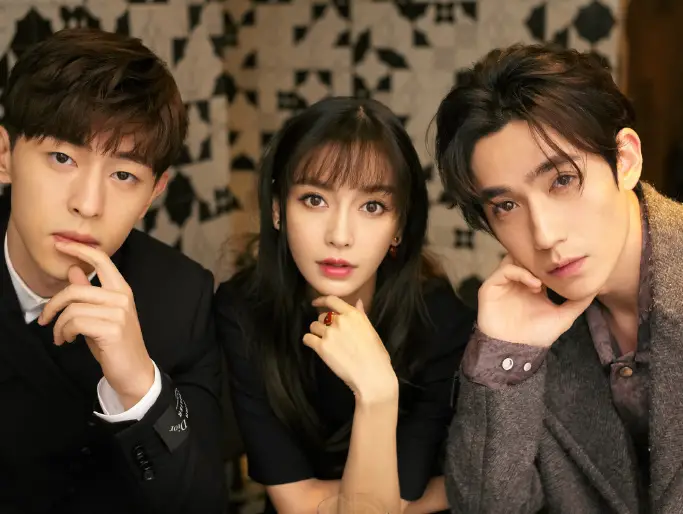 Why are Fan Girls Fawning Over Li Xian, the Male Lead in C-Drama, "Go Go Squid!"?
Some netizens are saying they feel bad for Li Xian and that he will be done if the rumors are true. They left comments such as, "If the female lead is not Angelababy, then I think it will be ok.", "Original fan here expressing to change the female lead! At least the male lead conforms a bit [to the character]! Don't ruin the book! [The characters] are a very iconic couple!", "Reject Angelababy, everyone else is okay.", "Can Angelababy not act anymore, regardless if the male lead is Li Xian or not." "By all means, no. Even though I don't like Li Xian, but you can't ruin him like that." There were also Angelababy fans defending her saying the news is fake and to wait for the official announcements. They also told netizens not to drag her into this and that she is being used to bring attention and publicity.
Top 15 Reasons Why Li Xian is Ideal Boyfriend Material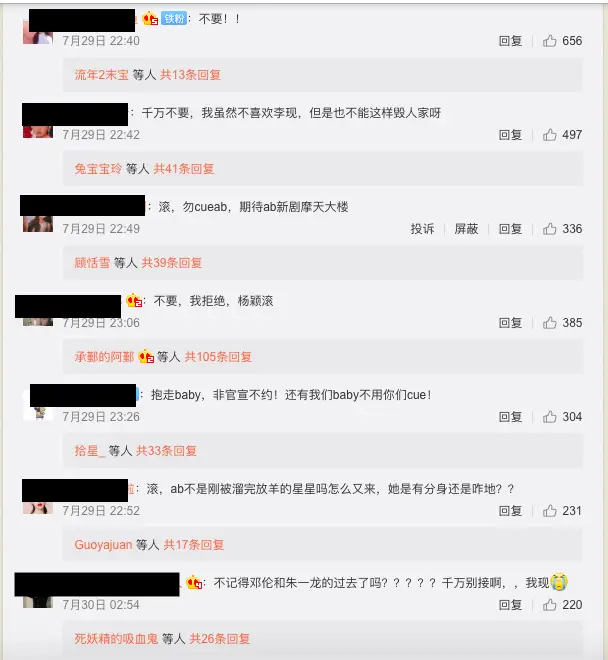 Yang Zi and Li Xian Gave Each Other Unscripted Kisses in "Go Go Squid! BTS Video
Author responds to the pairing rumors
The author of the novel was asked about the rumors of Li Xian and Angelababy pairing up. She responded to the netizen, "At the moment, the actors haven't been selected yet." It's unknown how the rumors started and where the source originated from. Perhaps someone from the production team was testing the waters on this pairing. Based on initial feedback, it doesn't look good.
Netizens Have Crowned Li Xian as their "July Boyfriend"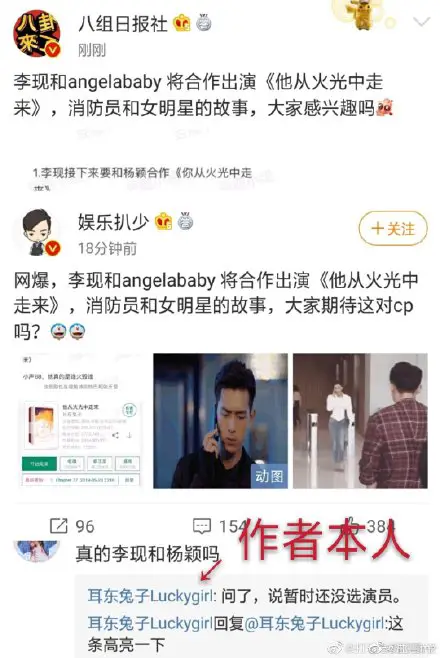 Credit: Sohu, Sina, Weibo (1, 2), Li Xian IG