Ever since Li Xian (李现) became everyone's "July boyfriend" with "Go Go Squid!" (亲爱的, 热爱的), he has gained a huge amount of fans. Because of his new found popularity, he is now unfortunately exposed to a new group of rabid fans and the sasaeng fan culture. Li Xian had already addressed the issue of sasaeng fans intruding with his lifestyle on a few occasions already.
Li Xian Tries to Seduce His "Aunt", Li Yitong, with His Side Swept Ponytail in "Sword Dynasty"
It seems these sasaeng fans didn't get the hint because a netizen shared a video of someone's "encounter" with Li Xian on the eve of his birthday. However, Li Xian didn't agree with her description of their "encounter." This person posted, "A passerby encountered Xian ge while eating dinner. Ah ah ah ah ah. I also want to encounter." and tagged Li Xian.
Cici Wang Claps Back at Haters After Being Accused of Using Li Xian to Promote Herself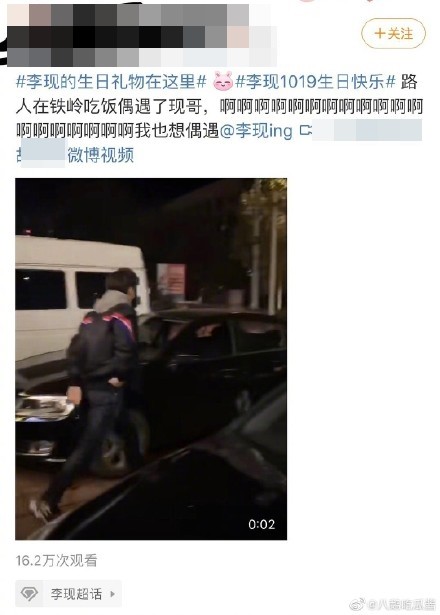 Li Xian Reveals Dialogue with Paparazzi After They Tried to Provoke Him
This was probably a bad move because Li Xian responded back to her saying, "Encounter? Know where I am filming and the hotel I'm staying at, following my car all the way to the place where I had dinner. This is called encountering?"
Netizens Suspect Li Xian and Cici Wang are Dating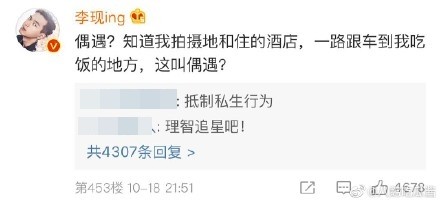 Top 15 Reasons Why Li Xian is Ideal Boyfriend Material
The post got over 4,000 comments chastising the content of the video. The uploader of the video claims she saw someone posting the video on Weibo and then asked her for it. She expressed she received a lot of abusive private messages and that she can't even go into Weibo to delete the post. She said, "Really didn't know it was posted by a sasaeng fan. I am innocent. Don't leave anymore comments. I can't get into my computer. I am really an ally."
Li Xian Yells at Paparazzi to Give Him Some Freedom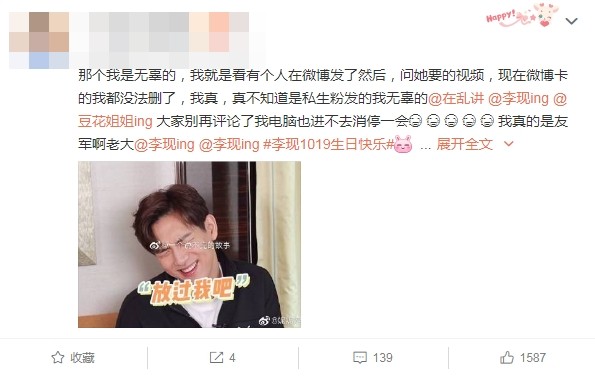 Netizens Have Crowned Li Xian as their "July Boyfriend"
After she was able to delete the video, she alerted everyone on Weibo and claimed she was innocent once again. She said she can't find the original video owner anymore and that she was still getting a lot of private messages yelling at her. She also professed her love for Li Xian.
Yang Zi and Li Xian Gave Each Other Unscripted Kisses in "Go Go Squid! BTS Video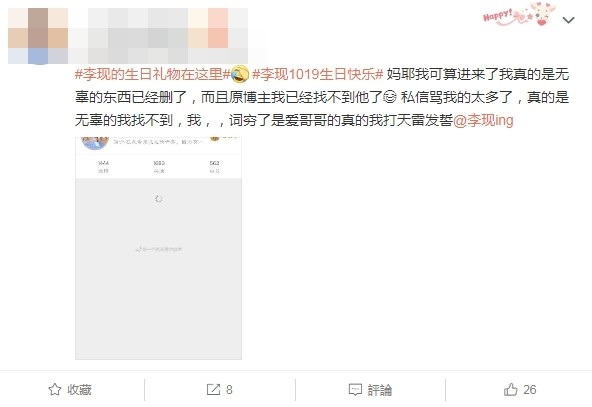 Li Xian wasn't the First Choice to Play "Han Shangyan" in "Go Go Squid!"
Let's just wish Li Xian a Happy 28th Birthday as it's October 19th in his neck of the woods.