Joe Chen (陳喬恩) has been the envy of numerous fans as she has worked with many male celebrities ranging from 20 year old actor, Leo Wu Lei (吴磊), to 43 year old actor, Jin Dong (靳东). Due to Joe Chen's down to earth personality, she has made lasting friendships with a lot of her co-stars. However, a netizen got her riled up when he/she posted a gif of Joe Chen and Leo Wu Lei from when they were filming together and asked everyone, "How do you guys feel about this CP?".
Leo Wu Lei Proves Chivalry isn't Dead
Leo Wu Lei and Joe Chen acted together in the 2017 movie, "Into the Rainbow" (奇迹: 追逐彩虹). From the gif shown, the two got along well. However, this netizen tried to stir up drama when he/she posted, "Leo Wu Lei and Joe Chen are sweet and pampered. How do you feel about this CP?" Joe Chen actually saw this post and left a comment saying, "What the hell CP? Is starting rumors like this appropriate? It was a good wrap up party, a good child that I treat like a "didi" and it turned into a demonic ghost monster. It's a crazy world! Psh."
Fan Stole Leo Wu Lei's Frequent Flyer Miles for Personal Use and to Chase Other Celebrities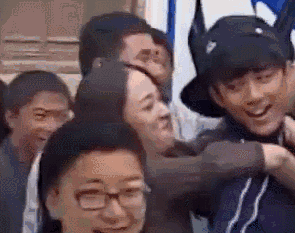 Joe Chen Has the Difficult Task of Working with Jin Han and Chen Youwei in "Hello, My Shining Love"
Netizens left comments saying, "Celebrities are also people. If you must hate, then go back and hate.", "It was such a good relationship originally and you turned it into like this.", "This is online bullying against a woman and a minor.", "During the wrap up party, Joe Chen hugged everyone from the cast and crew."
Ming Dao and Joe Chen Revisit "The Prince Who Turns into a Frog" 15 Years Later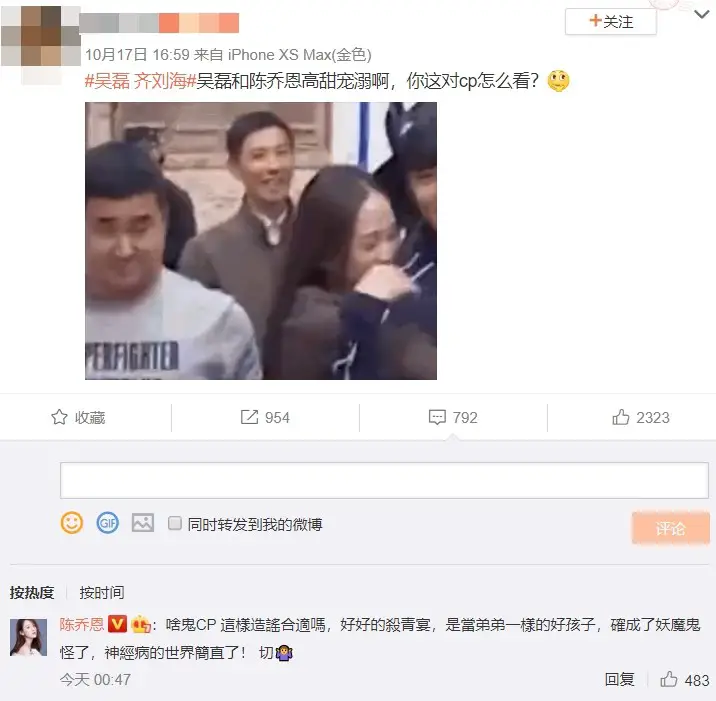 Dilraba Crossdresses Alongside Leo Wu Lei in New Series, "The Long Ballad"
This isn't the first time Joe Chen and Leo Wu Lei were rumored together. In 2016, there was a rumor circulating on a Chinese site stating, "30 something year old Taiwanese artist slept with a hot young stud muffin. The two people are 21 years apart." Netizens quickly surmised it was Joe Chen and Leo Wu Lei. A netizen had left a comment responding to those rumors saying, "Such fake rumors only the mentally handicapped would probably believe it." Joe Chen responded to this person, saying, "Yes, only the mentally handicapped will believe it! Good response, hahaha~".
Studio Clarifies Leo Wu Lei Posting a Comment Shipping Him and Dilraba on His Weibo Account