Dating rumors started circulating when pictures were recently released of Aarif Rahman (李治廷) seemingly kissing a girl suspected to be his girlfriend at a restaurant in China. Aarif Rahman addressed the rumors today and confirmed he was dating the girl in the pictures.
He made a post saying:
"Thank you everyone for your blessings! She is a Chinese mix, grew up in Dubai and I am her first love, so I really didn't want to reveal it. This is also the reason why we didn't announce it right away. She is not in the industry or an internet celebrity. Hope everyone stops commenting about her. In the following journey, I hope everyone will focus more on my work. I will continue working hard to be a good man, a good actor."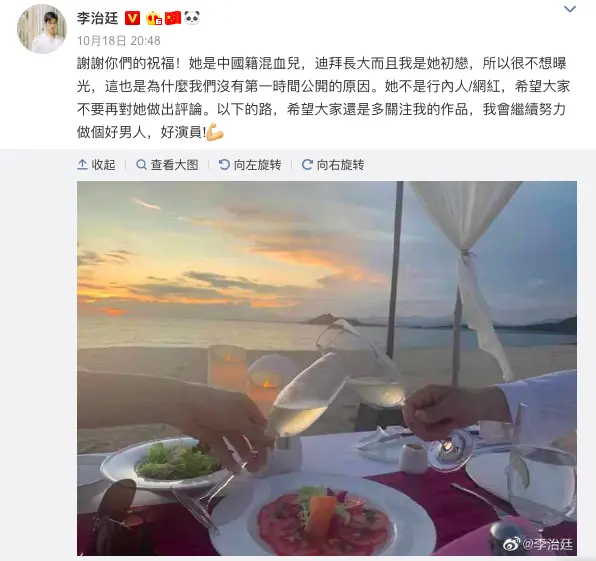 Aarif Lee was once rumored with Fan Bingbing when they were filming and promoting the 2014 series, "The Empress of China" (武媚娘传奇). The rumors were later debunked when Fan Bingbing announced she was in a relationship with Li Chen.