Fans were excited when Dilraba (迪丽热巴) and Leo Wu Lei (吴磊) were announced as the leads of a series adaptation of a popular manhua called "Changge Xing" (长歌行) or translated as "The Long Ballad". Filming had already started on March 29. Despite production crews doing precautionary measures to prevent leaks from happening, somehow it still happened. On April 28, there was a post sharing a leaked clip of a scene where Leo Wu and Dilraba are escaping from someone while holding each other's hands.
Dilraba Crossdresses Alongside Leo Wu Lei in New Series, "The Long Ballad"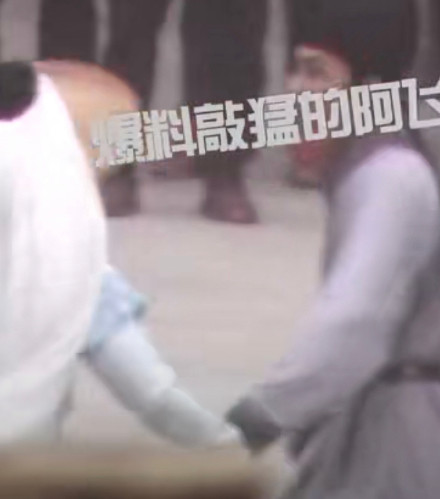 BTS Video Shuts Up Netizens' Complaints about Stunt Double Used for Scene of Dilraba Spinning Around in "The Long Ballad"
What was shocking was Leo Wu had actually reposted that clip and even left a comment saying, "Wow, so warm…I ship this CP." His post went viral and quickly trended on Weibo. Netizens were speculating either he got hacked or he forgot to switch out his account. The post was immediately deleted.
Leo Wu Lei Proves Chivalry isn't Dead
Joe Chen Lashes Out at Netizen Trying to Couple Her with 20 Year Old Actor, Leo Wu Lei
Leo Wu's studio immediately issued a statement saying, "Mr. Leo Wu's personal Weibo account has been frequently logged on by unknown users lately. On the morning of April 28, 2020, this account was used to comment and post to Weibo, this behavior has caused serious trouble to Mr. Leo Wu and violated his basic rights.
Dilraba Crossdresses Alongside Leo Wu Lei in New Series, "The Long Ballad"
After finding out, the studio immediately started an investigation. The origin of the post, the cell phone models used and other evidence sufficiently prove that these people had ulterior motives to create malicious trouble.
In light of this, the studio has represented Mr. Leo Wu to issue this warning:
The privacy of citizens' personal social media accounts should get basic respect and protection. Please stop infringing his privacy with malicious behavior. We will inevitably also go after the behavior that infringes on Mr. Leo Wu's privacy."
Fan Stole Leo Wu Lei's Frequent Flyer Miles for Personal Use and to Chase Other Celebrities