Jackson Lai and Ashley Chu became the 2.0 version of this year's "OnSum Cheating" scandal. The two were caught eating cake in the backseat of the car together, essentially cheating on their partners, Jackson Lai's pregnant wife, and Ashley Chu's rumored boyfriend, Brian Tse. Ashley Chu and her rumored boyfriend, Brian Tse, held a press conference on April 29 that was arranged by TVB at the studios.
[OnSum Cheating 2.0] Jackson Lai Reportedly Asked for Divorce from Pregnant Wife + Ashley Chu's Rumored Boyfriend, Brian Tse, Speaks Out
Brian Tse, who has always been rumored with Ashley Chu, indirectly admitted to his relationship with Ashley Chu. Brian Tse said he decided to attend the press conference with her because he was afraid she couldn't withstand the pressure. She already told him everything and he will stand beside her at this moment to go through this together, while holding back tears.
Jackson Lai and Ashley Chu Suspected of Cheating on Their Partners, Recreating "OnSum Cheating" Scandal 2.0
In typical good boyfriend fashion, just like Kenneth Ma, Brian Tse continued to say, "She might have lost her way for a bit. I think I have to take some responsibility too because I'm always busy with work and neglected her. She is a really hard working actor. I hope everyone gives her another chance. Let her reflect. Hope she can continue working at TVB."
Was Ashley Chu Throwing Shade at Roxanne Tong?
Brian Tse Immediately Contacted Joel Chan and Benjamin Yuen for Guidance After Girlfriend, Ashley Chu's Cheating Scandal
Then it was Ashley Chu's turn to talk. Ashley Chu apologizes to "everyone who were hurt by this incident". She also felt she disappointed her family. After the press conference, Ashley Chu and Brian Tse were interviewed by TVB. Ashley Chu said she has immense regret and feels remorse for this incident. She said, "I admit it's because of filming the series that lead to this. I felt I didn't have enough experience, filming experience not enough, not professional enough which led to today. I felt I couldn't come out of the character."
Jackson Lai Appears with Pregnant Wife, Says Relationship with Ashley Chu was "Not Long"
Ashley Chu then thanks Brian Tse for accompanying her all this time and says, "I know he has endured a lot too, is suffering and in pain even more than me." She then proceeds to say that she wants to apologize to her family and to the cast and producers for affecting them because of her lack of professionalism. She said, "I will do better in the future. I hope everyone gives me a chance." When asked if she is upset at herself for committing such a mistake, she said, "I really regret it. I am very remorseful. I cannot even accept I committed such a mistake."
Brian Tse Calls Out Jackson Lai for Lying in His Interview with Pregnant Wife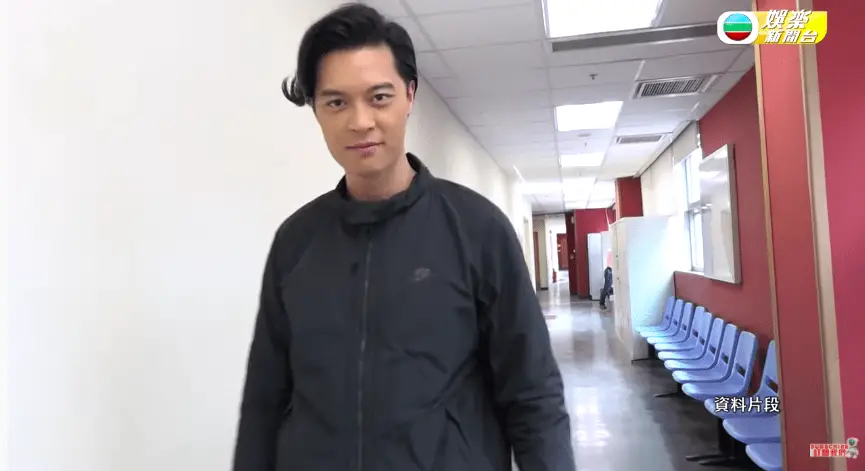 Ashley Chu Speaks Up for First Time Since Admitting to Cheating with Jackson Lai
Brian Tse was also asked what he will do to support Ashley Chu. He said, "When I don't have to work, I will try to accompany her more because these upcoming days will not be easy to pass. Might be enduring a lot of pressure from outside. I hope I can accompany her through these hard times together."
Brian Tse Makes Acting Breakthrough as "Parker" in "Death By Zero" After 10 Years in Showbiz
Jackson Lai wasn't present at the press conference nor has he made any statements. It's uncanny how this incident happened almost around the same date as Jacqueline Wong and Andy Hui's scandal last year. Jackson Lai and Ashley Chu have reportedly finished filming for their scenes in "Zombie", but the rest of the cast are still filming. They are also in another series, "Amelia's Rhapsody", which had already wrapped filming. Ashley Chu is also in "Legal Mavericks 2", which was nearing the end of filming.
Credit: TVB