Brian Tse (謝東閔) Joel Chan (陳山聰), Benjamin Yuen (袁偉豪), and Elaine Yiu (姚子羚) were all guests on a recent episode of the talk show, "Master's Talk" (Master's Talk 師父有請), hosted by feng shui master, Mak Ling Ling (麥玲玲), and Bob Lam (林盛斌). The four of them are all part of the running group, "Crazy Runner", and are really good friends. When Brian Tse's girlfriend, Ashley Chu's (朱智賢) cheating scandal was exposed, he immediately contacted Joel Chan and Benjamin Yuen to talk things out.
Ashley Chu Speaks Up for First Time Since Admitting to Cheating with Jackson Lai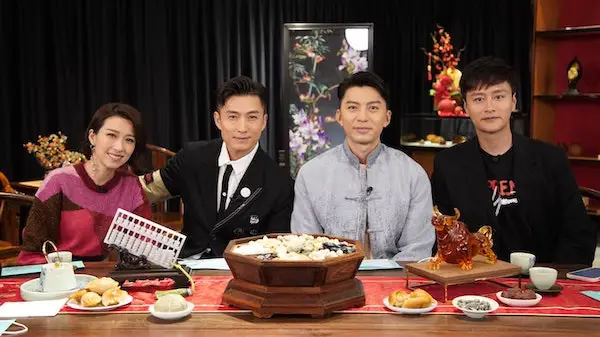 Brian Tse revealed, "They told me to be calm because I was really unhappy. I slowly used time to dilute things. As for attending the press conference, I thought about it for awhile. Later I thought that this person was someone I was willing to help. Afterwards, we both went. I am very happy these past 6 months. We hike and exercise together. Hope there will be even more positive energy. The relationship matter will be even more stable after experiencing some things."
[OnSum Cheating 2.0] Ashley Chu Admits Guilt in Press Conference with Boyfriend, Brian Tse
Jackson Lai Appears with Pregnant Wife, Says Relationship with Ashley Chu was "Not Long"
The truth is Brian Tse and Ashley Chu never admitted to their relationship despite being rumored together since 2017. It wasn't until last year when Ashley Chu was caught cheating with married TVB actor, Jackson Lai (黎振燁), that Brian Tse came out to support her as her boyfriend. Brian Tse attended the press conference with Ashley Chu and blamed himself for not being a good boyfriend.
Brian Tse Calls Out Jackson Lai for Lying in His Interview with Pregnant Wife
Credit: SkyPost, Brian Tse IG