***Spoiler Alert***
The long awaited "wedding of the century" scene in "Go Go Squid 2: Dt. Appledog's Time", is finally here. Since last year, there were already spoilers of a wedding scene featuring this series' leads, Hu Yitian and Li Yitong, and the first series' favorite couple, Li Xian and Yang Zi. On February 26, the finale aired for VIP users, which featured the two couples' joint weddings.
Li Xian Grilled By His Elders on Why He isn't Dating Yet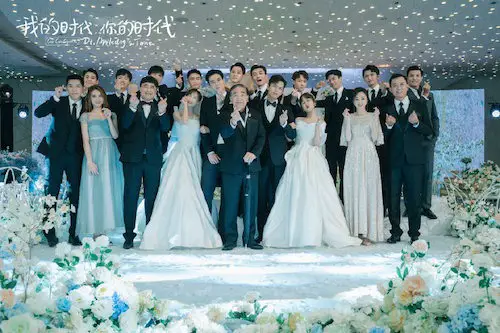 Even though it was a cameo from Li Xian and Yang Zi, the director and writers didn't disappoint as we got to see some kissing and funny scenes. When it came to the "wedding night festivities", "Tong Nian" breaks out her laptop to edit her paper while waiting for "Han Shangyan".
When her "groom" finally comes in, it turns out to be Hu Yitian's "Wu Bai". The two question each other and ask why they're there. As it turns out, "Shen Zhe" (Wang Anyu) got the room keys mixed up and led the grooms to the wrong rooms.