Married actor, Jackson Lai (黎振燁), was finally spotted with his expecting wife on April 30. After his cheating scandal with Ashley Chu (朱智賢) broke, it was reported Jackson Lai had been MIA from his wife's ob-gyn checkups. When an Oriental Daily News reporter approached them, he appeared to be the doting husband and seemed to be looking after his wife. It seems Mrs. Lai has already forgiven Jackson Lai when she was asked about it.
[OnSum Cheating 2.0] Ashley Chu Admits Guilt in Press Conference with Boyfriend, Brian Tse
She does admit that she would be angry like any normal person, but still supports her husband, saying: "But considering how we have a child now and our relationship of many years…I hope his company can see all his sacrifices for so many years and give him another chance." Mrs. Lai says apologies don't matter anymore and expressed concern for Ashley Chu, and hopes she has a speedy recovery. On whether he is worried about his career and if TVB has given up on him, Jackson Lai expressed that he might no longer be able to work in front of the camera anymore, but says he needs to find any type of work to support the family.
[OnSum Cheating 2.0] Jackson Lai Reportedly Asked for Divorce from Pregnant Wife + Ashley Chu's Rumored Boyfriend, Brian Tse, Speaks Out
Brian Tse Immediately Contacted Joel Chan and Benjamin Yuen for Guidance After Girlfriend, Ashley Chu's Cheating Scandal
When asked if he saw Ashley Chu and Brian Tse's (謝東閔) press conference on April 29, he says he didn't watch it as he was taking care of his wife. About the rumors of them not appearing at the press conference because his wife was being difficult and didn't want to put on an act, Jackson Lai denied them and said they were scheduled to appear, but because his wife was not feeling well, so he stayed home to take care of her.
Was Ashley Chu Throwing Shade at Roxanne Tong?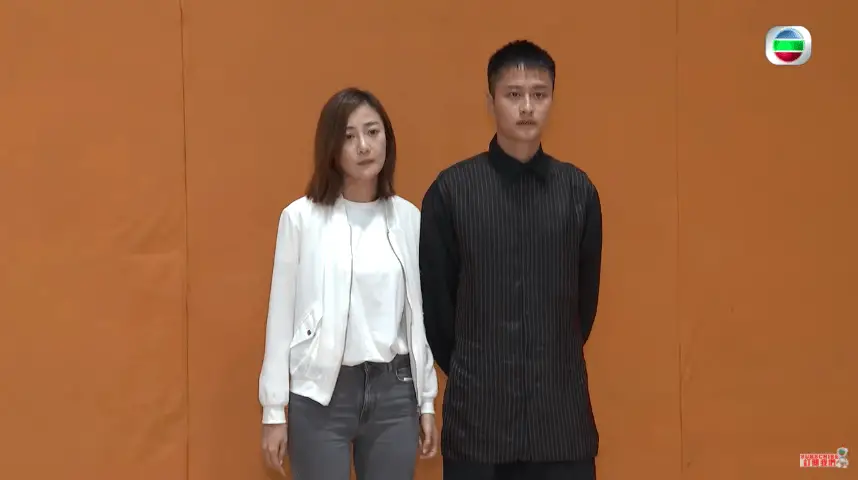 Ashley Chu Speaks Up for First Time Since Admitting to Cheating with Jackson Lai
Jackson Lai expressed he is no longer in contact with Ashley Chu. He said, "I actually wouldn't take the initiative to contact female colleagues." When the reporter hears this, she laughs and asks him, "How did this happen then?", he responded, "It's my fault and I'm not making excuses for myself." Jackson Lai and Ashley Chu reportedly started seeing each other after filming series "Zombie" (食腦喪B). When the reporter asked him if he can pull himself away from his character, he said, "I believe I can pull away, return to the real me from few weeks ago." The reporter then asks if he was only with Ashley Chu for a few weeks. Jackson Lai says, "Not long. The relationship was not long."
Jackson Lai reveals they're having a boy.
Credit: hk.on.cc