TVB actors Jackson Lai (黎振燁) and Ashley Chu (朱智賢) were the talk of the town yesterday when they were caught eating cake together in the back of Jackson Lai's car. Initial reports had said they were "rocking the car", but there isn't any proof of that so far. After getting caught together, the two of them have made their IG accounts private. There were rumors yesterday saying they would be holding a press conference on April 28 to address their relationship and the cheating allegations. However, they still haven't responded.
[OnSum Cheating 2.0] Ashley Chu Admits Guilt in Press Conference with Boyfriend, Brian Tse
According to Apple Daily, Jackson Lai had already asked for a divorce from his very pregnant wife in March after starting a relationship with Ashley Chu from filming "Zombie". It's rumored she is due to give birth next month, but was often seen going to her ob-gyn checkups by herself or with friends or family. On the day Jackson Lai and Ashley Chu got caught, the media reportedly spotted her taking mass transit with a friend for her check up. Apple Daily also spotted Jackson Lai moving a lot of luggage and personal items from his wife's place presumably back to his parents' place in the last few weeks, spurring on the divorce rumors. Apple Daily also reports Jackson Lai was seen accompanying Ashley Chu to the doctor's instead of going to the ob-gyn checkups with his wife.
Brian Tse Calls Out Jackson Lai for Lying in His Interview with Pregnant Wife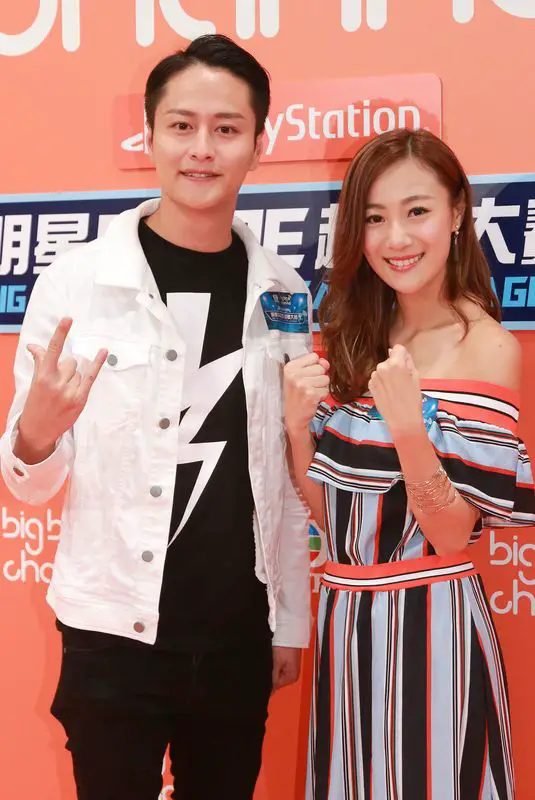 Jackson Lai Appears with Pregnant Wife, Says Relationship with Ashley Chu was "Not Long"
There are reports Ashley Chu sought out Brian Tse's (謝東閔) help after the scandal broke. She hoped to have Brian Tse speak a few words in her favor. Brian Tse spoke to the media today and said: "Thank you for your concern. Hope you guys give the both of us some space. Thank you!".
Credit: hk01, Apple Daily, Brian Tse IG, TVB FB