UNIQ fans embraced as they were rewarded with some group interaction from 2/5 of the members who presumably haven't publicly interacted with each other in awhile. On April 30, Cho Seungyoun, who had debuted in X1 last year, uploaded a chat dialogue he had with Wang Yibo on his IG story.
Fans Rush Zhou Yixuan and Chen Mengyao to Get Married in Hopes of Witnessing a UNIQ Reunion
The responses on the left are Wang Yibo's and the orange ones on the right are Cho Seungyoun's. The black text was added by Cho Seungyon. Translation is done from KOR-CHN-ENG.
Dee Hsu Doesn't Remember UNIQ Going on Her Show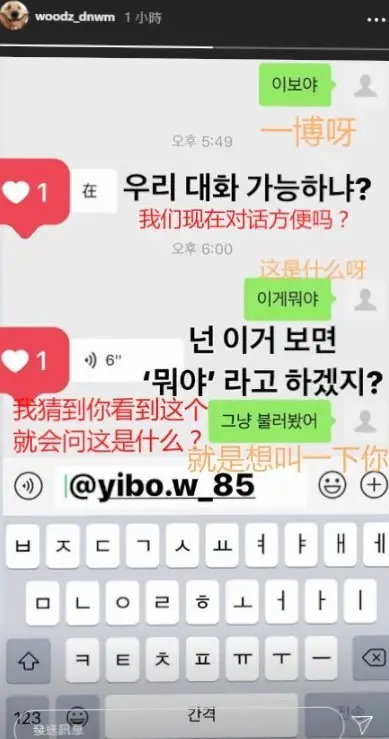 UNIQ Celebrates 6th Year Debut Anniversary Virtually
Cho Seung youn: Yibo, ya
Wang Yibo: Here (in Chinese)
Cho Seungyoun: What is that?
Wang Yibo: (Voice Message) Cho Seungyoun translated it: I guessed once you saw this you would ask what is this?
Cho Seungyoun: Just wanted to call out your name.
Li Wenhan's Father Talks about UNIQ's Struggles
A walk down memory lane…
Cheney Chen was a CUBE Trainee and Almost Became a Member of UNIQ