Celebrity influencer, Austin Li (李佳琦), is known as the "Lipstick Big Brother" for being able to sell large quantities of lip products in a short amount of time. He is a celebrity in his own right and often does live streams with celebrities to promote products. He recently did a live with Yang Mi (杨幂). At one point, they're eating jelly and Austin Li makes a sexual innuendo, creating a really awkward atmosphere.
Substitute Photographers Caught Trying to Take Inappropriate Photos of Yang Mi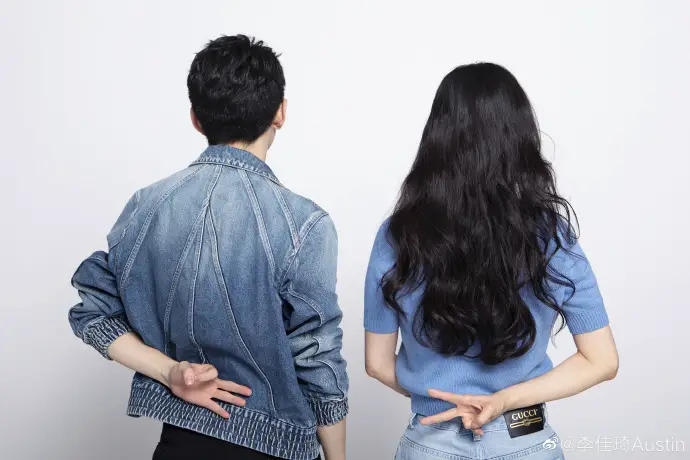 Yang Mi and Allen Deng Embrace Upon Reuniting for "Great Escape" Season 2
While they're eating the jelly from the wrappers, Austin Li suddenly says, "It's better to oral sex the jelly because you really can't suck it out." Yang Mi is looking shocked at the screen. Austin Li then says, "Can we make perverted remarks?" Yang Mi responds back, "What is that? What does it mean?".
How Wang Yibo "Versace-ing on the Floor" Disrupted E-Commerce Influencers Selling Their Products During Livestream
Video: https://www.weibo.com/tv/v/IFtg7uvgM?fid=1034:4498838963290130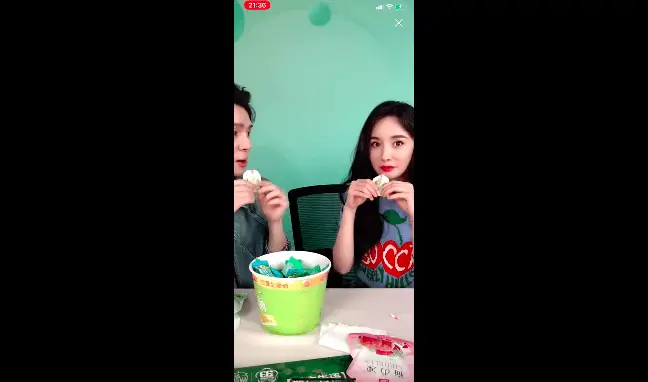 Yang Mi and William Chan Rumored to Reunite in "Novoland: Pearl Eclipse"
Afterwards, Austin Li issued an apology saying, "I said some unsuitable and wrong things in the live broadcast room before. I feel deep remorse. I will deeply reflect and from today onwards, pay more attention to my words and behavior." Yang Mi left a comment on the post saying, "Thank you Jiaqi (Austin Li's Chinese name) for your care and presents today~ You really know how to receive jokes." Netizens praised Yang Mi for her fast thinking and high EQ in her reaction to Austin Li's mishap.