The second season of MangoTV's Escape Room inspired variety show, "Great Escape" (密室大逃脱), has started filming! The show earned a lot of praise for the high production value of each set. The most memorable storyline last season was probably the "Mansion of Terror" in episodes 9 and 10. The cast was stuck in what seemed to be a haunted mansion with supernatural occurrences and a crazy father looking for his child. It's believed his child had committed suicide due to his tiger parents forcing him to keep a strict schedule for his music lessons. In the end, no one actually died. It was just a lesson to teach parents not to be so strict with their children that will lead them to insanity.
Netizens Have Mixed Reactions Over the Allen Deng and Yang Mi "CP" in "Great Escape"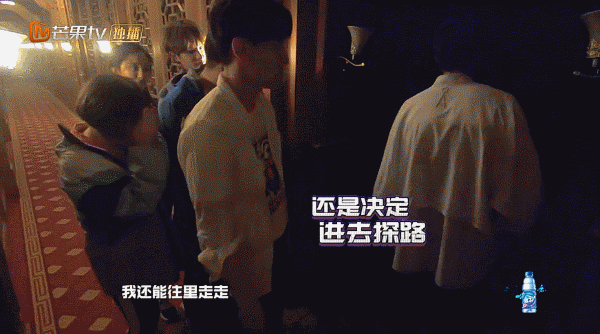 Allen Deng Lun Dehydrated Himself to Stay Fit while Filming "Onmyōji"
Last season's cast included Yang Mi (杨幂), Chinese actor, Allen Deng Lun (邓伦), Chinese actor, Wei Daxun (魏大勋), Taiwanese comedian and actress, Evonne Hsieh (謝依霖), Nine Percent and NEX7 member, Justin Huang Minghao (黃明昊), and athlete, Zhang Guowei (张国伟). Unfortunately, it seems only Yang Mi, Allen Deng, and Justin are returning for the second season.
Allen Deng's Old Instagram Account and Ex-Girlfriend Revealed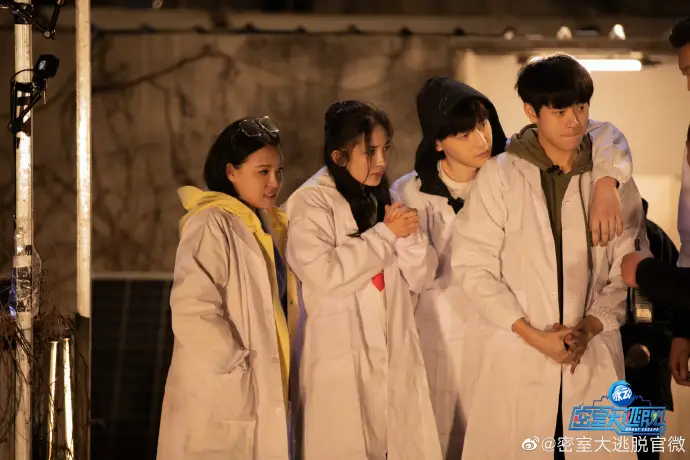 Mark Chao and Allen Deng Star in Guo Jingming's Movie Adaptation of Japanese Novel Series, "Onmyōji"
Yvonne Hsieh had just given birth to her second baby. Zhang Guowei was probably training and couldn't make it. He was actually only in half the episodes last season, so he probably couldn't commit to this season either. As for Wei Daxun, it's unclear if he withdrew or had schedule conflicts due to the viral dating rumors with Yang Mi last season.
Yang Mi and Wei Daxun Dating Rumors Heat Up for Umpteenth Time After Recent Spotting
Substitute Photographers Caught Trying to Take Inappropriate Photos of Yang Mi
On April 11, leaked photos revealed the cast of season 2 filming in Guangzhou for the "Great Escape 2". Spoilers revealed Yang Mi embracing Allen Deng for a hug once she saw him.
Longer clip of Yang Mi and Allen Deng filming for "Great Escape 2": http://t.cn/A6wylibA
Yang Mi Explains Why She Seems Cold When Others Share Their Hardships
"Ashes of Love" Producer Confirms Sequel, "Love When the Stars Fall", is in the Works
The new cast members include musician and Day Day Up host, Wowkie Zhang Da Wei (大张伟), and actor, Guo Qilin (郭麒麟), who is also rumored to be a new cast member on "Keep Running" season 4.
Yang Mi and Xu Kai Forced into Marriage in RomCom, "She and Her Perfect Husband"
Yang Mi and William Chan Rumored to Reunite in "Novoland: Pearl Eclipse"
More spoilers from the first filming: